Check out our ultimate collection of the best WordPress heatmap plugins in 2022. So what are heatmaps tools (or heatmap software)? Essentially, we use these to provide a visual representation of what your users are doing on your website, and this is valuable data.
Heatmaps help you to quickly see every click, move and scroll that your users perform when they're navigating your website. It is essential to track this data so you can better understand exactly what your users are doing. In addition, with this data, you can learn more about what your users are doing. So essentially, heatmap tools are great for improving conversions!
So now you know why website heatmaps are so essential and how they can help you improve conversion rates on your site. Now, let's take a look at some of the best heatmap WordPress plugins available today. We tested a range of tools and put together a list of the 12 best heatmap plugins around.
When putting the list together, we've looked into factors such as features, pricing, and all-around ease of use. However, it's very important that whichever tool you use, you pick one that you're ready to use for the long-term to give your site the best chance to boost conversions and ultimately increase sales.
The best WordPress Heatmap software tools in 2022
---
Plerdy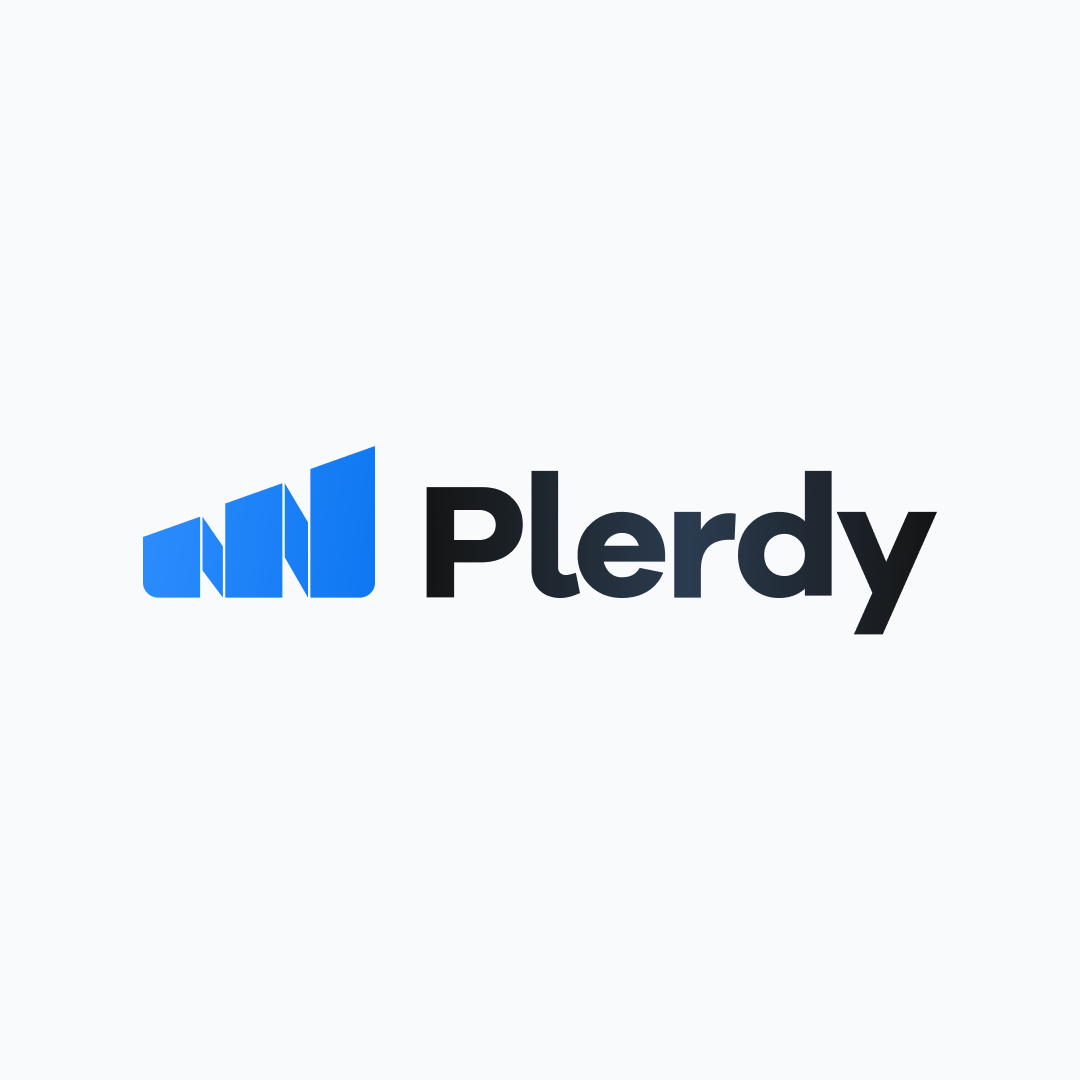 Designed to collect data and forecast growth conversion automatically, Plerdy is one of the best heatmap WordPress plugins. With a high accuracy of 99% analyzing clicks using this plugin is real handy. One of the best things about Plerdy is that the data associated with real-time interactions gets instantly transferred to the plugin dashboard for further analysis. Besides click, this plugin is a promising tool for getting hold of essential dynamic statistics, including pop-up forms and even sliders.
To add to the overall convenience, Plerdy allows users to group all the data according to specific characteristics, like the type of device, location, and more. Although there is a premium version with more elements, you can also use Plerdy for free.
CrazyEgg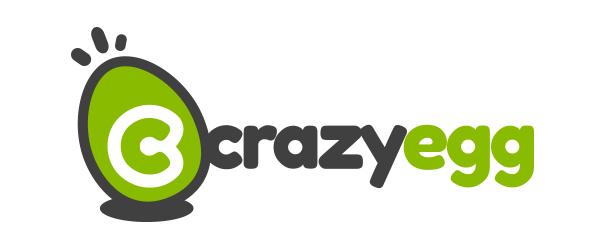 Hands down, one of the best heatmap tools ever available is Crazy Egg. It's a tool that offers click and other mouse action heatmaps to a level of utter convenience and professionalism. One of the fantastic features that set Crazy Egg apart from the rest of the heatmap plugins is the confetti heatmap. With this, users are allowed to divide the statistics generated from the heatmap into varied traffic sources. In simple words, thanks to the feature, users can see how visitors from different sources end up interacting with their website.
Other essential features of Crazy Egg include the freedom of users to add insights layers to the Google Analytics database. Also, with the help of this heatmap plugin, you can continue setting a website or a web page redesign. Furthermore, tracking the user activities behind all the pop-up forms and even login screens is made flexible with Crazy Egg.
Lucky Orange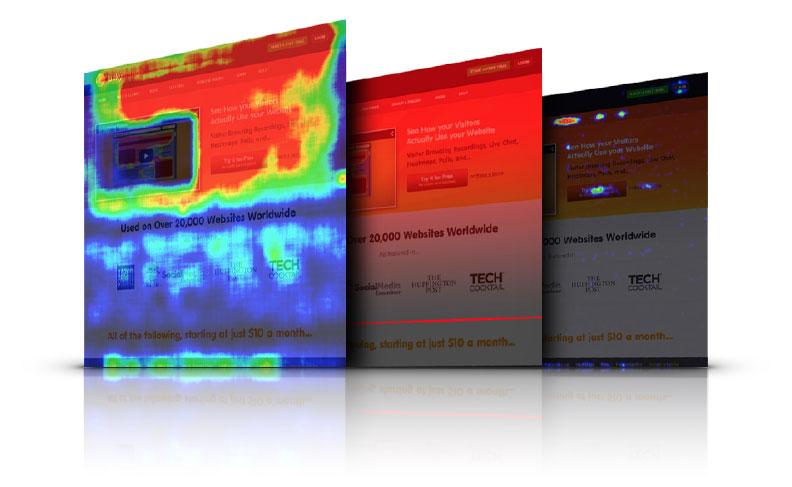 When it comes to the best heatmap software at an affordable price, you need to check out Lucky Orange. It's an impressive WordPress heatmap plugin for next-level analytics. In case you seek a heatmap for tracking clicks, scrolls, and even other sorts of mouse movements, you need to have your attention on Lucky Orange. Whether the number of visitors is less or across thousands, gathering user action and browsing data in the form of heatmaps is brilliant with Lucky Orange. Moreover, this tool offers session visitor recording functionality with which you'll be able to visualize almost everything for an individual or batch of visitors.
Form analytics is also an efficient add-on from Lucky Orange, which is excellent for tracking the fields on particular forms where customers engage in specific actions, whether abandoning or continuing with the checkout and sign-out process. With all of these and more, you're just a step ahead to make your website a better one to browse along.
EnvoFlix
Coming from the home of EnvoFlix, we're introducing a WordPress heatmap plugin with next-level analytic features that are genuinely comprehensive when it comes to analytical tools for getting hold of website data, from "who visited" and "how they browsed along." With EnvoFlix Plugin's dedicated heatmap, track clicks, mouse movements, and scrolls in a manner you would love to. Also, tracking other essential data like the user's name, their email, location, IP, browser used, and even the count for dedicated time on each web page is seamless with this tool.
What's more impressive is that viewing heatmap information is also very flexible. Among other features, the one that allows you to understand user activity, and fix relevant section-based errors, are worth mentioning.
Are you loving our list of the best heatmap WordPress plugins?
Matomo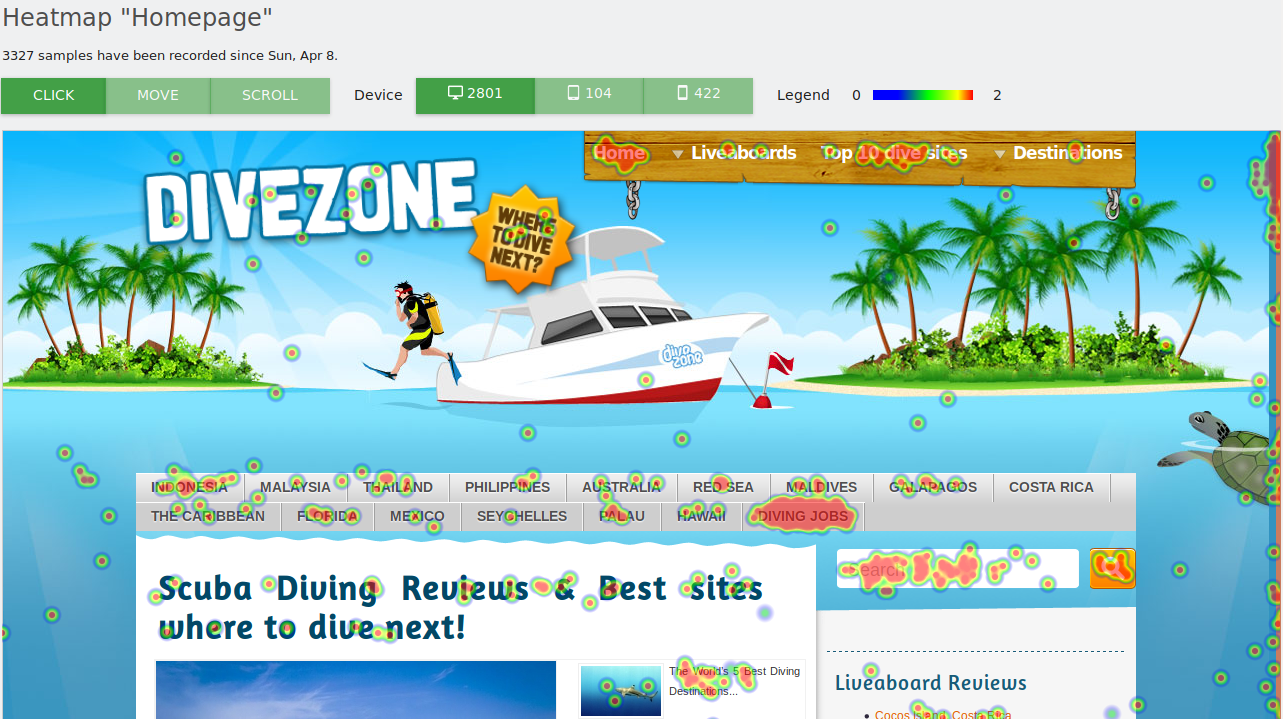 Matomo is a fully functional, highly productive multipurpose WordPress analytic plugin which is excellent for heatmap generation. Not only does it offer some of the best heatmap tools around, but it's so much more! The tool brings a platform for providing top-notch reports of your website. Besides the other elements, this plugin is definitely a worthy contender for the best heatmap software. With the help of that, you can evaluate quantitative statistics on user experience, rate of conversion, optimization measures, and more.
Matomo's heatmap utility conveniently bags visitor recordings, Funnel tracking, goal analysis, and even the reports for evergreen A/B Testing. Evaluating individual actions is also handy with this WordPress heatmap plugin. Moreover, the tool's ability to combine information from multiple websites and supports embedding third-party codes without even getting into the back end adds to the overall flexibility.
ExtraWatch

Next up, we've got the ExtraWatch Pro WordPress heatmap plugin. The tool is ideal for anyone looking to analyze visitors, their individual behavior, and action on a website. The plugin is a great way to optimize everything within your website and accordingly increase conversions and sales. Talking about features in detail, ExtraWatch Pro, just like its name, is a complete solution to monitor clicks, traffic flow, and other even search engine reports on your website.
So whether you need to check unique IDs or want to sort elements on your website according to the intensity of click received, this tool makes sure you do it promisingly. Moreover, with ExtraWatch Pro, you've can also track data related to files that users download from your site.
HotJar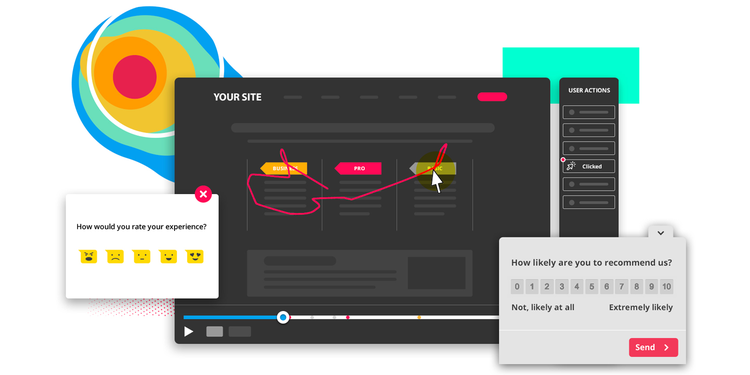 With HotJar, you're looking at another one of the best heatmap tools available today! It is an efficient way to visualize and understand your traffic, further providing you with the best platform to bring necessary optimizations. HotJar's heatmap functionality is a great way to track various activities on your website, namely clicks and scrolling. It is also a great WordPress plugin to look at visitor recording and analyze their behavior in the most comprehensive manner.
All these actions are great for improving the user experience and further ensuring better conversions. However, the functionality of HotJar doesn't end here. This excellently crafted plugin also provides effective measures to track other data, such as conversion funnel statistics and form interactions.
Hitsteps

Whether you're a blogger or someone who owns an online store, tracking down valid website data is essential to see future growth, this is where Hitsteps Web Analytics comes to play, and it has to be one of the best WordPress heatmap plugins out there! It is a professional WordPress heatmap plugin capable of providing a comprehensive heatmap and real-time visitor web statistics. Home to advanced features, Hitsteps and Web Analytics, brings in a next generations heatmap.
It lets users visualize their website traffic in the most detailed manner. This plugin is a great way to gather analytics from viewing exactly which element on your website is getting more attention to how visitors interact with the menu, sub-menu, and slideshows. Further, Hitsteps and Web Analytics feature the screenshots tab to view screenshots.
Heatmap

"Heatmap for WordPress" the name can't get any similar. Thankfully, it is not just the name; the tool is efficient to serve functionality as well. This heatmap plugin is a blessing for website owners who are looking for real-time analytics. The plugin is also great for tracking mouse clicks and movements, which is further helpful in getting hold of the well and worse-performing elements within your website. From easy-to-use analytics to innovative heat maps, the plugin ensures you bag the most valuable data in the snap of a finger.
The best thing about this plugin is its fully asynchronous nature, which means there is no additional load on your website. Also, with less or no sampling and regular updates, the plugin's performance is always seamless. In simple words, this WordPress heatmap plugin is the best way to optimize the traffic flow on websites and bring all the necessary modifications.
AFS Analytics

A multipurpose analytics and heatmap plugin, AFS Analytics is a great way to gather essential website data. Thanks to the advanced functionality, you never need to wait to know what is going around your website. With AFS Analytics, get hold of all critical data, whether real-time or previously captured, right at your dashboard. Hence, you'll be able to monitor essential statistics at any moment and incorporate necessary performance improvements, so you can reduce visitor churn and increase conversions and, ultimately, sales. Learn everything that is wrong with your website conveniently.
The feature-loaded plugin for Heatmaps, Funnel tracking, and Events tracking functionality provides your visitors with what they seek. In addition, AFS Analytics is also home to two other efficient tools, one for SEO ranking and WooCommerce enhancement.
UX Sniff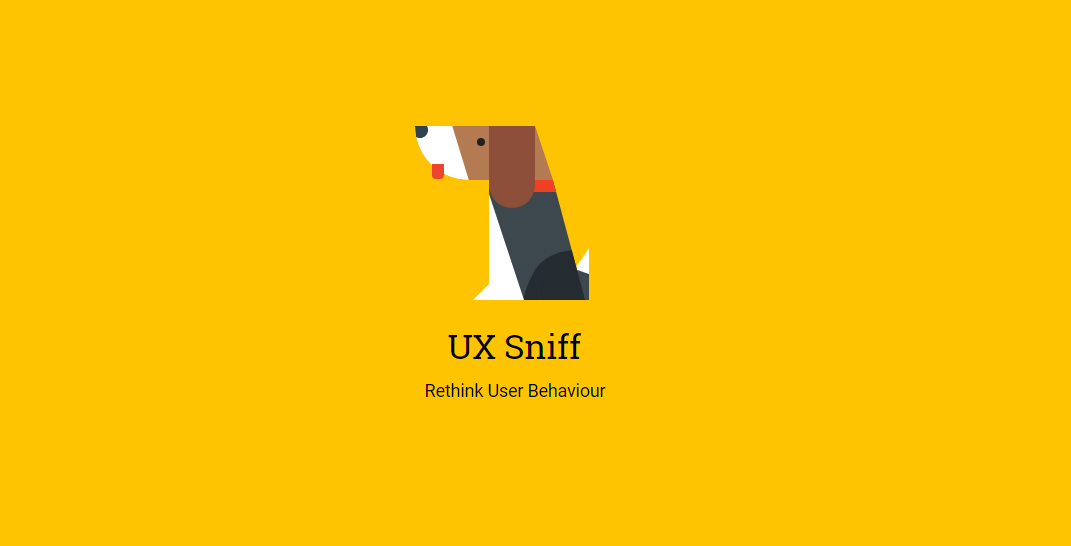 Whether you seek real-time monitoring or looking to gather long-term details of users' actions on your website, UX Sniff needs to have your attention. It is a feature-loaded WordPress heatmap plugin that can efficiently provide you with a list of all the essential data. So getting this plugin installed on your WordPress website is as easy as you wish to have.
Besides real-time monitoring, the other elements that this plugin bags include finding and reporting abnormal user activities, inspecting URLs, verifying user activities with different website elements, and more.
Capturly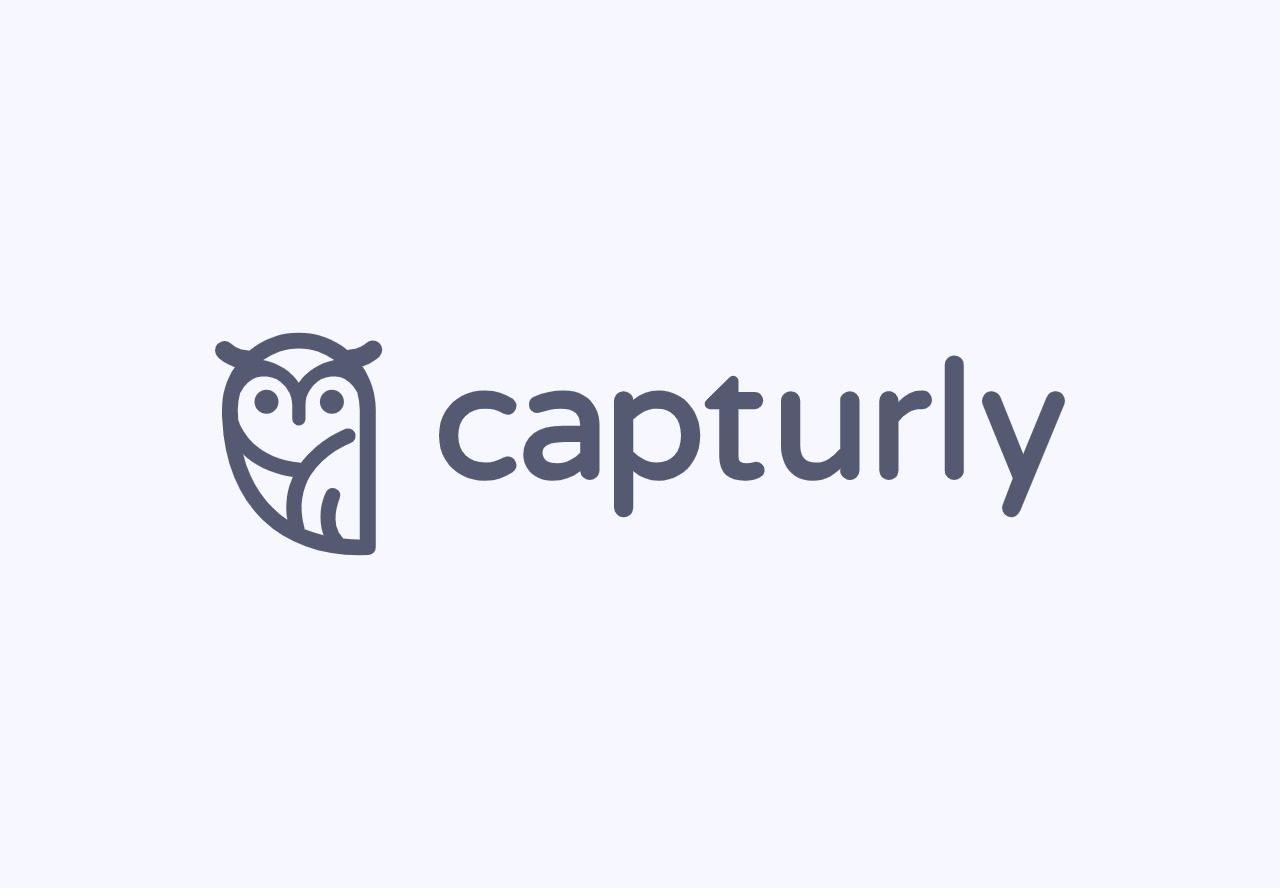 To conclude the list of the best heatmap software, we've Capturly. The tool is a heatmap utility that helps you view the users' actions and decision-making process. For example, Capturly as a heatmap plugin is a great way to understand the extent to which users have scrolled on your website. In addition, Capturly features a range of session replays that make quality exploration a straightforward task through your website user engagement.
Whether it be batch tracking or analyzing traffic per page, almost everything is seamless with this heatmap plugin. Overall, Capturly is a next-generation tool for gathering data about your website in the most comprehensive manner.
Final Thoughts
Want to learn more about heatmaps and how they can help you increase conversion rates on your website? Then check out the following article, where we cover everything you need to know about what website heatmaps are and how to use them:
Have any ideas for other heatmap software that we should include on this list? Then get in touch, we'd love to hear from you!