You might not know that, but there are over 10,000 free WordPress themes available for you to use.
Choosing the right theme, however, can be quite challenging. That's why I'm here to show you the best 41 free WordPress themes.
But before that, you need to know how to choose a free WordPress according to your needs.
Choosing A Free WordPress Theme
When choosing a free WordPress theme, you should consider the following:
The quality of the code. A poorly coded theme can cause problems with your site, such as slow load times and compatibility issues. Be sure to check reviews of any theme you're considering before downloading it.
The design. Choose a theme that matches the overall look and feel you want for your site.
The features. Consider features such as responsive design, social media integration, and eCommerce support when choosing a theme.
The support. Once you've chosen a theme, be sure to read through the documentation or contact the theme developer if you have any questions.
The updates. Frequently released features and security fixes require frequent checking for updates.
You can choose the best free WordPress theme for your website by following these guidelines.
Best 41 Free WordPress Themes
Here is our pick of the best 41 free WordPress themes. Hopefully, you will find the theme that best suits your needs.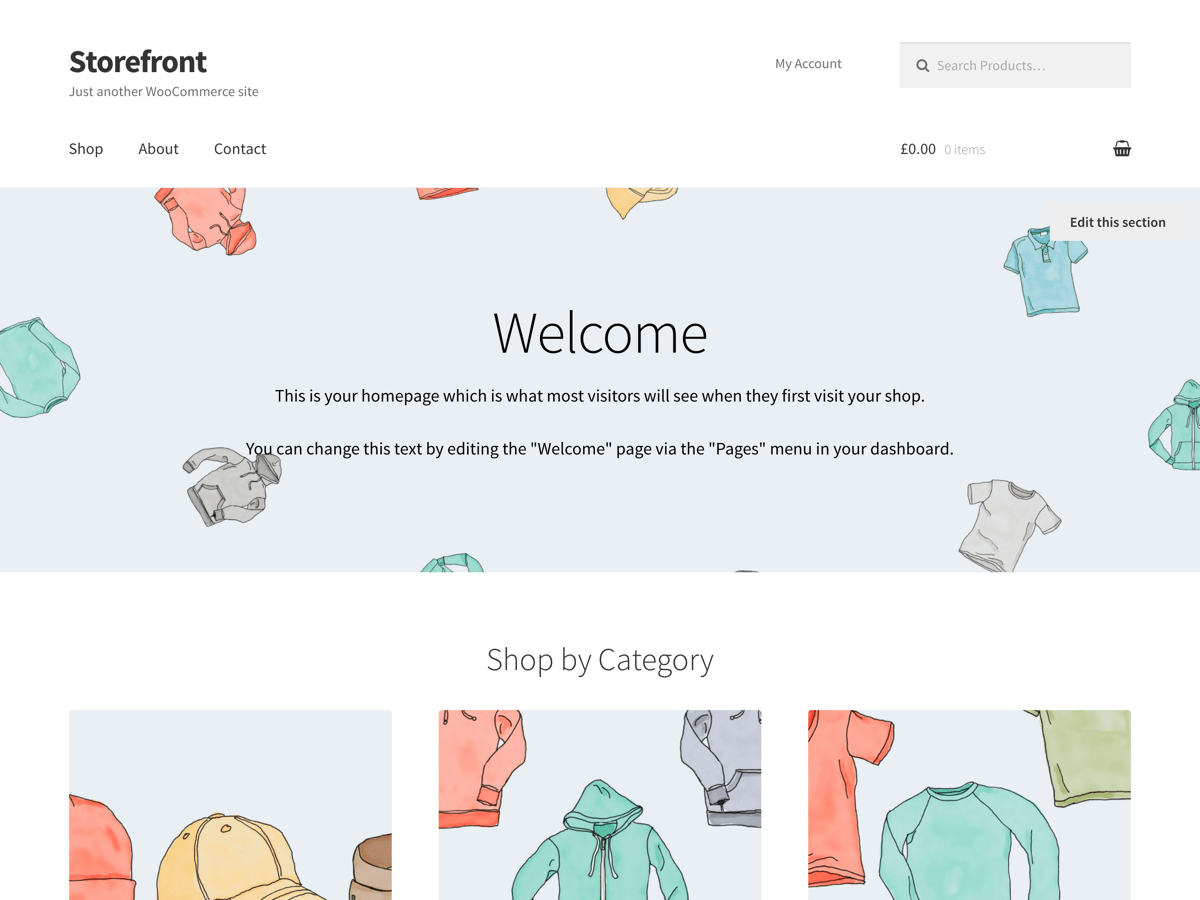 The Storefront theme is a great choice for the people who want to sell products on their website. This one comes straight from the company that makes WooCommerce, so you know it has your needs covered and will look good with any layout or style.
Not to mention, you also get multiple options while customizing stores and an easy way to manage clean interfaces is by using widgets region downloads included in this package.
With the Storefront theme, you can now offer your customers an easy way to make purchases from their phones or tablets. The responsive design will allow them a seamless browsing experience no matter what device they are using.
Furthermore, this Shopify store also provides cool tools like threading comments for easier communication between staff members, and uploading logos so that every customer feels valued while shopping at your online retailer of choice.
Key Features
Design with light weight.
Integration that is seamless.
Design that's responsive.
SEO friendly.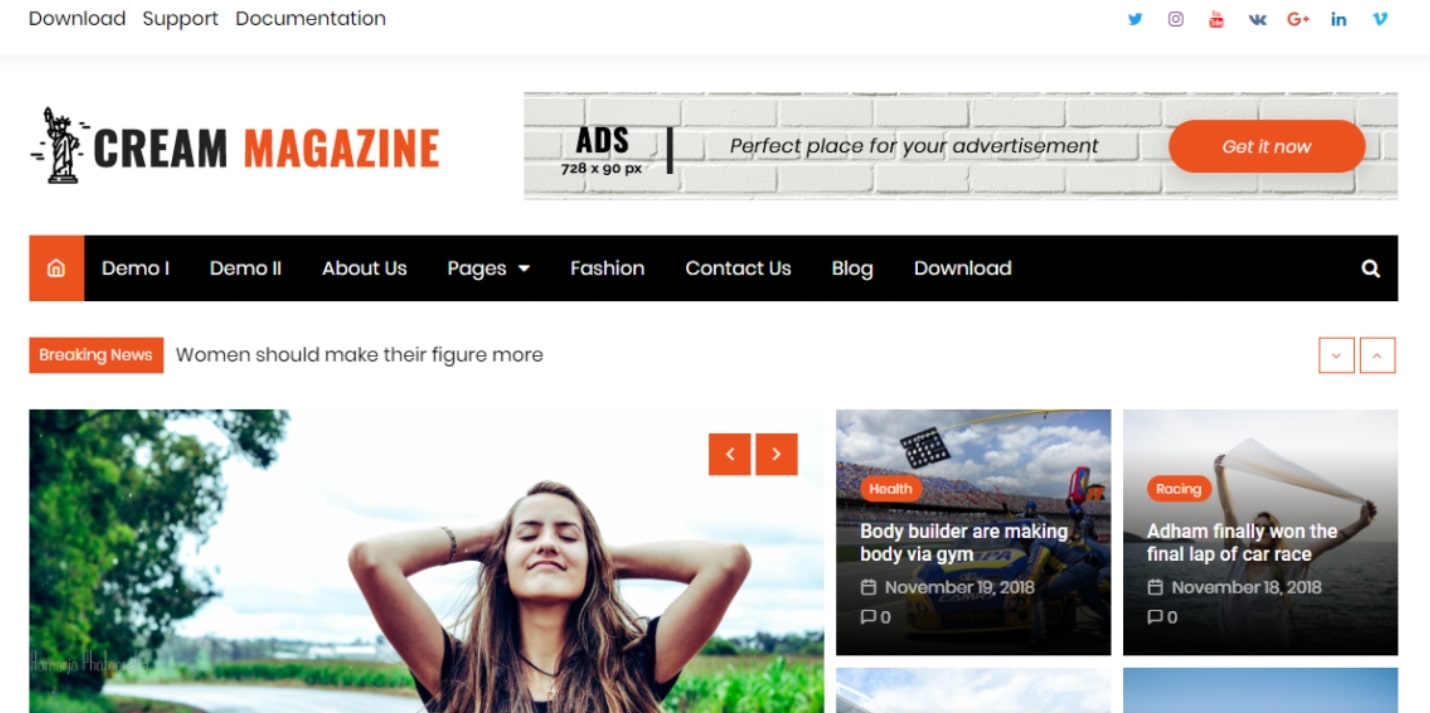 Here's another great WordPress theme for publishing your magazine. With Cream Magazine, you can customize this design to publish any kind of journal imaginable thanks to its clean and modern look that makes it easy enough, even if we don't know what our purpose may be.
The theme is an all-inclusive WordPress publishing platform for magazines, newspapers, and other publishers.
Additionally with this theme, you can design your own front page with ease through the Customizer interface that shows every change as it happens, so there are no surprises when they come up during workflow or after publication day.
Key Features
Modern and clean design that is perfect for a variety of websites.
Fully responsive and mobile-friendly.
Several sidebar widgets for adding additional content.
Compatible with the latest WordPress version.
3. Hestia (By Themeisle)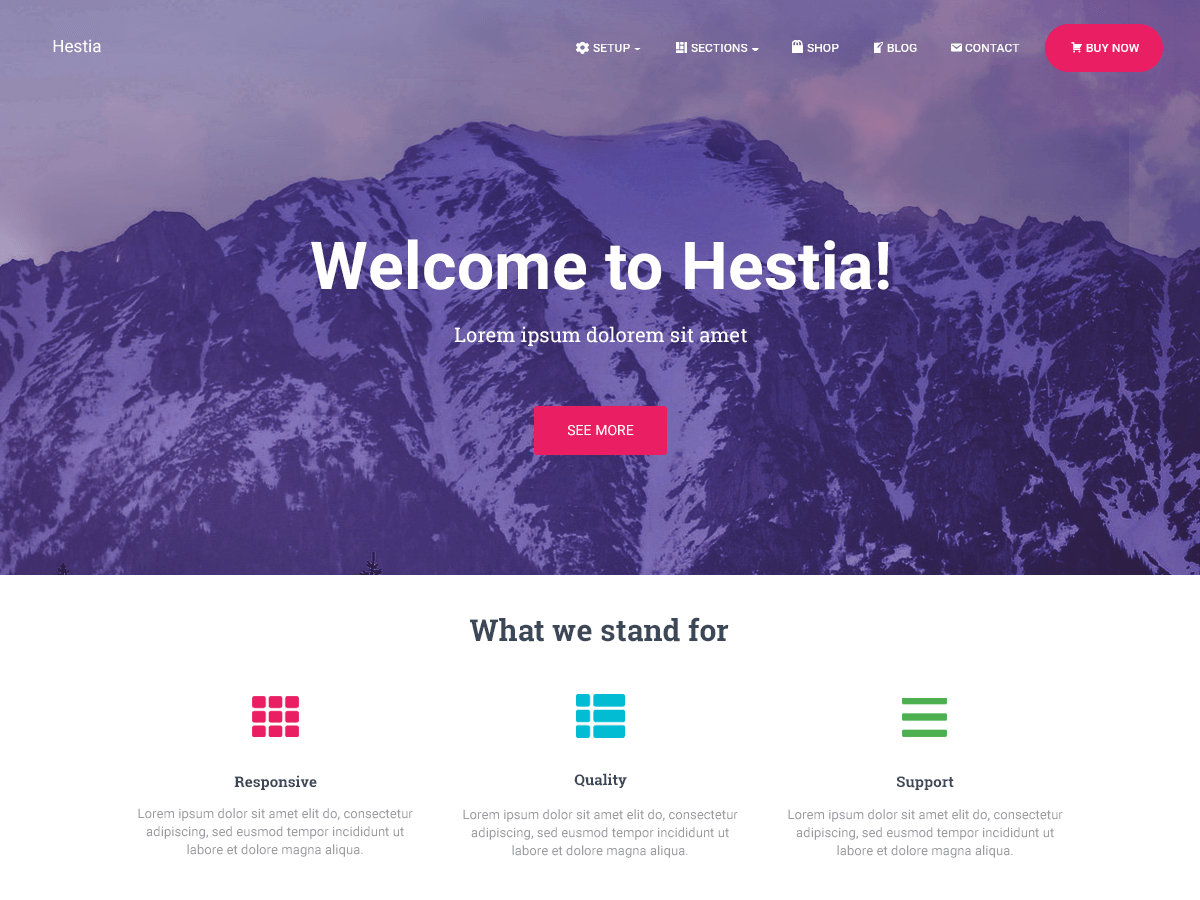 As a free WordPress theme, Hestia offers an impressive set of features that are on par with many premium themes. These include a responsive layout, a material design for quick setups, beautiful user interactions, and multi-purpose functionality.
Hence, it is ideal for small businesses and startups that want to showcase promotions and information about their business in a beautiful slider area. To make your site more personal, you can also feature employees and testimonials.
Anyone wanting to integrate WooCommerce into their site should consider the Hestia WordPress theme. The drag-and-drop content builder makes it easy for developers of all experience levels to create beautiful, elegant product listings with a focus on galleries.
In addition to the one-click install, the mega menus are wonderful tools for directing your visitors to other pages.
The theme's developers have also made sure that Hestia is compatible with all major WordPress plugins. So whether you want to integrate an event management system or a social media feed, you can do so easily.
Overall, the Hestia WordPress theme is a top-notch choice for anyone looking for a fast, lightweight, and customizable solution for their website.
Key Features
Layouts for one page and multiple pages.
Setup is quick.
Sections of one page design.
Customizable in real time.
This theme uses Material Design.
Parallax scrolling.
Page builder compatible.
4. OnePress (By FameThemes)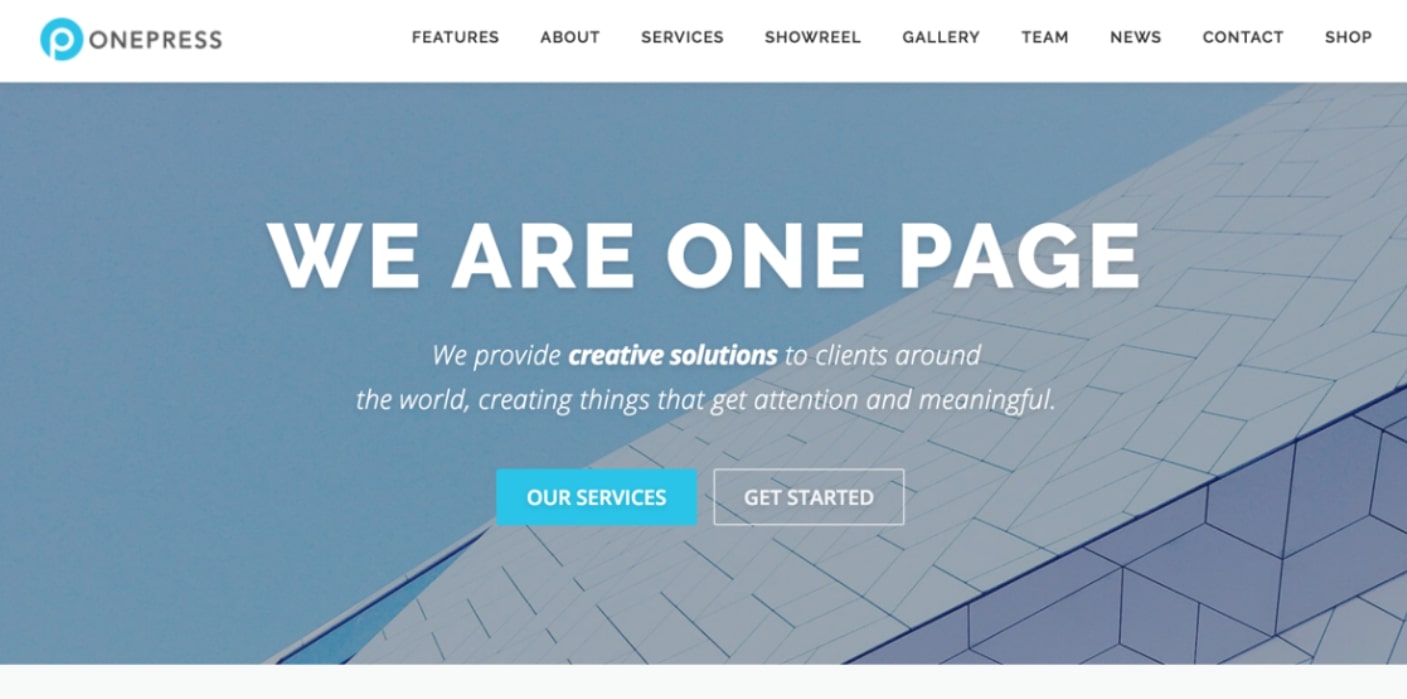 The OnePress WordPress theme is a modern, clean, and professional-looking website that can be utilized for anything.
Whether you are selling mobile apps or gardening services, this will help your business stand out online with its simple design features like easy navigation and content sections on each page to ensure organization throughout all aspects of marketing efforts.
Additionally, with a beautiful layout and plenty of features, the OnePress theme is an excellent choice for anyone who plans on selling physical or digital products from their website.
We know how it feels when you are on a website and have to click around or use arrows just because of the size limitations.
There's also a contact form built right in so that there won't be any need for outside sources like Google Docs anymore (and let me tell you, those third-party plugins can really add up).
Key Features
Highly customizable and responsive.
Comes with several pre-built sections.
Includes a powerful drag and drop page builder tool.
Comes with a large number of customization options.
Compatible with all major WordPress plugins.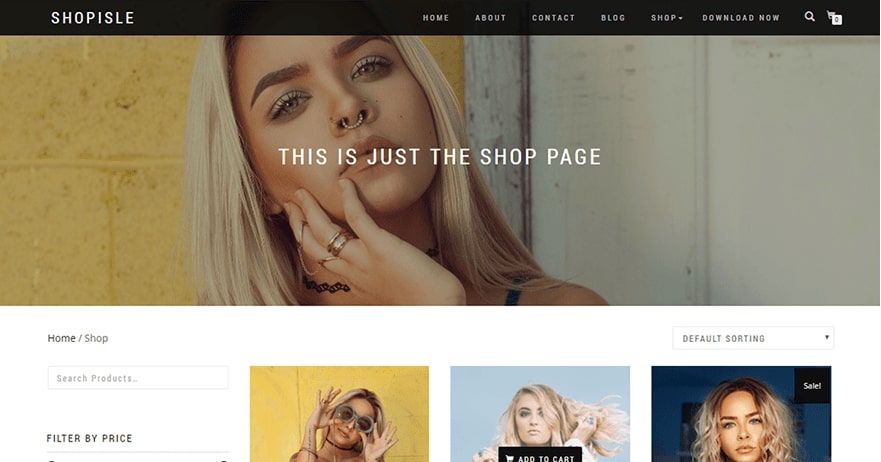 Shopisle is a beautiful, responsive eCommerce WordPress theme perfect for online stores of any kind. With this platform, store owners and their customers can enjoy an amazing online shopping experience.
As such, it is packed with features that make setting up and managing a store easy and enjoyable.
Whether you're just starting out with online selling or you're a seasoned pro, Shopisle is the perfect WordPress theme for you. A simple user interface makes it easy to use on any device.
Key Features
A beautiful, responsive design that looks great on any device
An easy-to-use drag-and-drop page builder tool for creating custom pages
A built-in blogging system perfect for sharing store news and updates
A powerful eCommerce plugin that makes selling online easy
You can customize your store in a variety of ways
6. Olsen Light (By The CSSIgniter Team)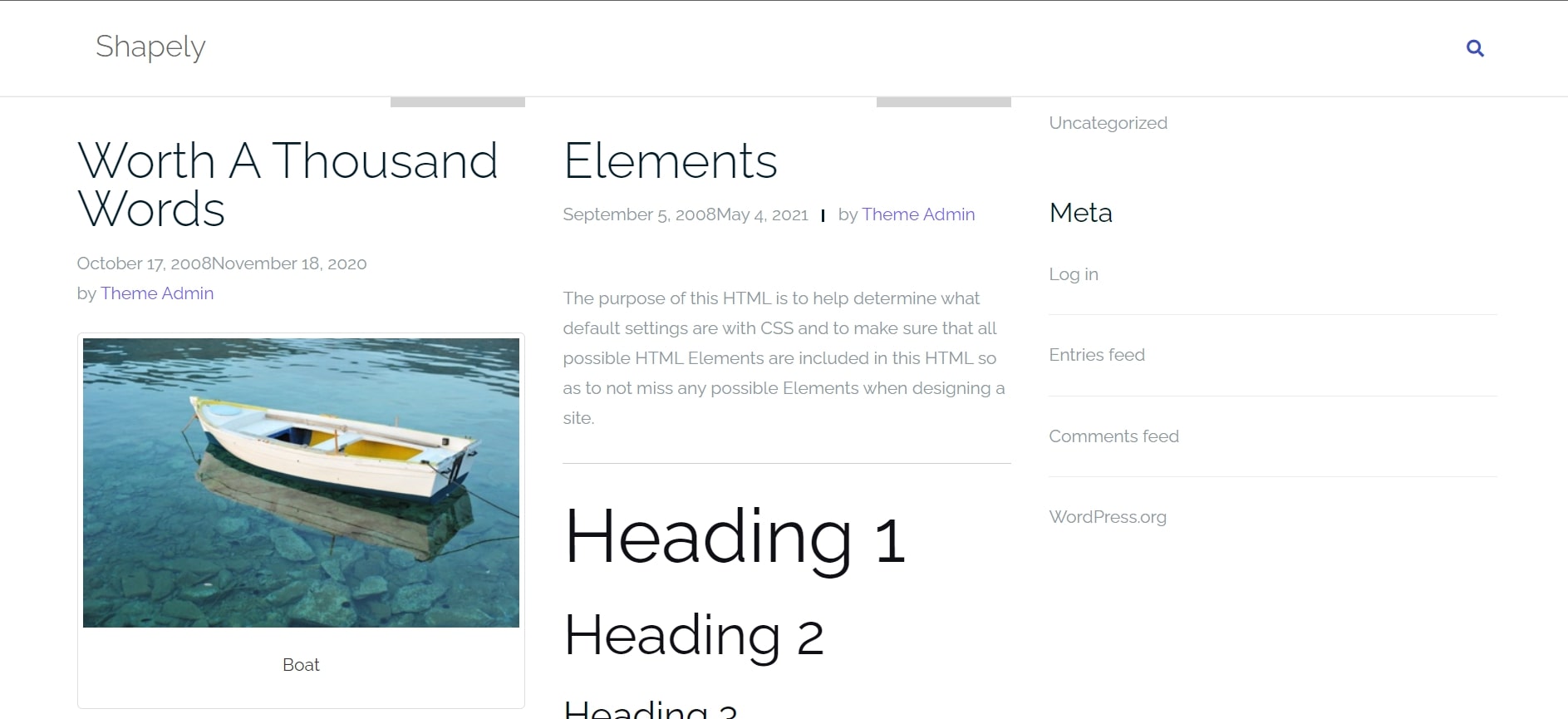 Olsen Light is a blog theme with all the tools you need for your online content. It includes social media buttons so people can connect via Facebook and Twitter, as well as share-ready lists that make it easy to promote any posts or articles in progress.
In addition, there's also an explain yourself section at the sidebar, which helps further personalize this platform – all without compromising quality because everything included happens within WordPress itself (including updates).
The header is simple and clean-looking, with a beautiful location for your logo, which can be customized in the menus. It's also backed by an excellent review score from those who have tried it out themselves.
Bloggers love this simple yet elegant WordPress theme. It has all the essentials for an effortlessly stylish blog without any complicated backend or front-end interfaces, thanks to its clean design, which makes blogging easy as pie.
The one thing I really appreciate about this site is the stunning featured images they have on its homepage, where you can see what's new in your feed right away.
With a translation-ready interface, threaded comments, and color tools, the Olsen Light WordPress theme brings plenty to the table. With its full-width template, it will be helpful for many people while being fully responsive on mobile devices as well.
Key Features
Design that is elegant and light.
Slider built into the design.
There are three custom widgets.
Loading times are fast.
Built-in social media sharing buttons.
The Divi Builder, Elementor, SiteOrigin Page Builder are all compatible.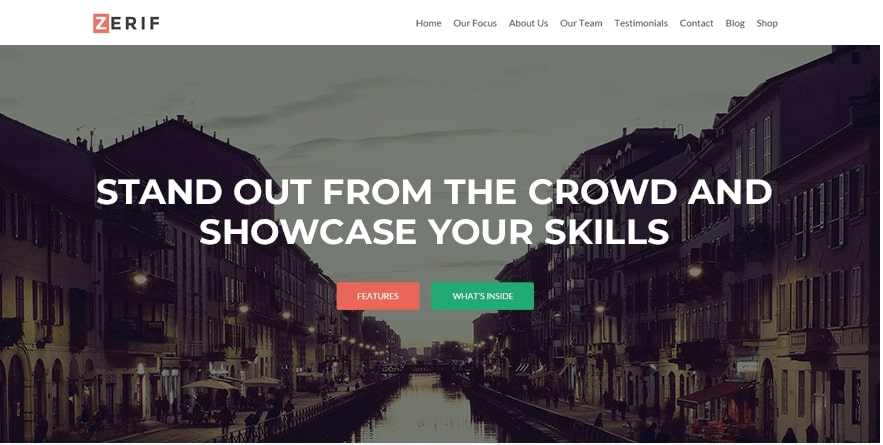 Zerif Lite is a multi-purpose, page WordPress theme. The theme is specifically designed for business, agency, portfolio, freelance, and any other modern and creative websites. This theme can help you create a strong online presence for your business.
Additionally, it comes with a beautiful and professional design that is perfect for showcasing your work in an impressive way. In the built-in portfolio section, you can showcase your work attractively. You can also use the pricing table section to display your prices and services in an easy-to-understand way.
Not to mention, this theme is a fully responsive and retina-ready WordPress theme. This means that the theme looks great on all devices, regardless of the screen size. The theme is also translation-ready and includes an RTL version.
It makes it easy to create a website in any language. Overall, Zerif Lite is a great theme for businesses and freelancers who want to create a professional online presence.
Furthermore, the built-in portfolio section and pricing table make it easy to showcase your work and prices in an attractive way. The theme is fully responsive and retina-ready, so it looks great on all devices.
Key Features
A fully responsive theme
One-click demo content import
Comes with a drag-and-drop page builder
Offers a wide range of customization options
Allows you to add your own logo and favicon
Includes a parallax effect on the homepage
Features a newsletter subscription widget
Header and footer contain social media icons
Includes a blog section
Comes with a built-in contact form
Has an SEO friendly design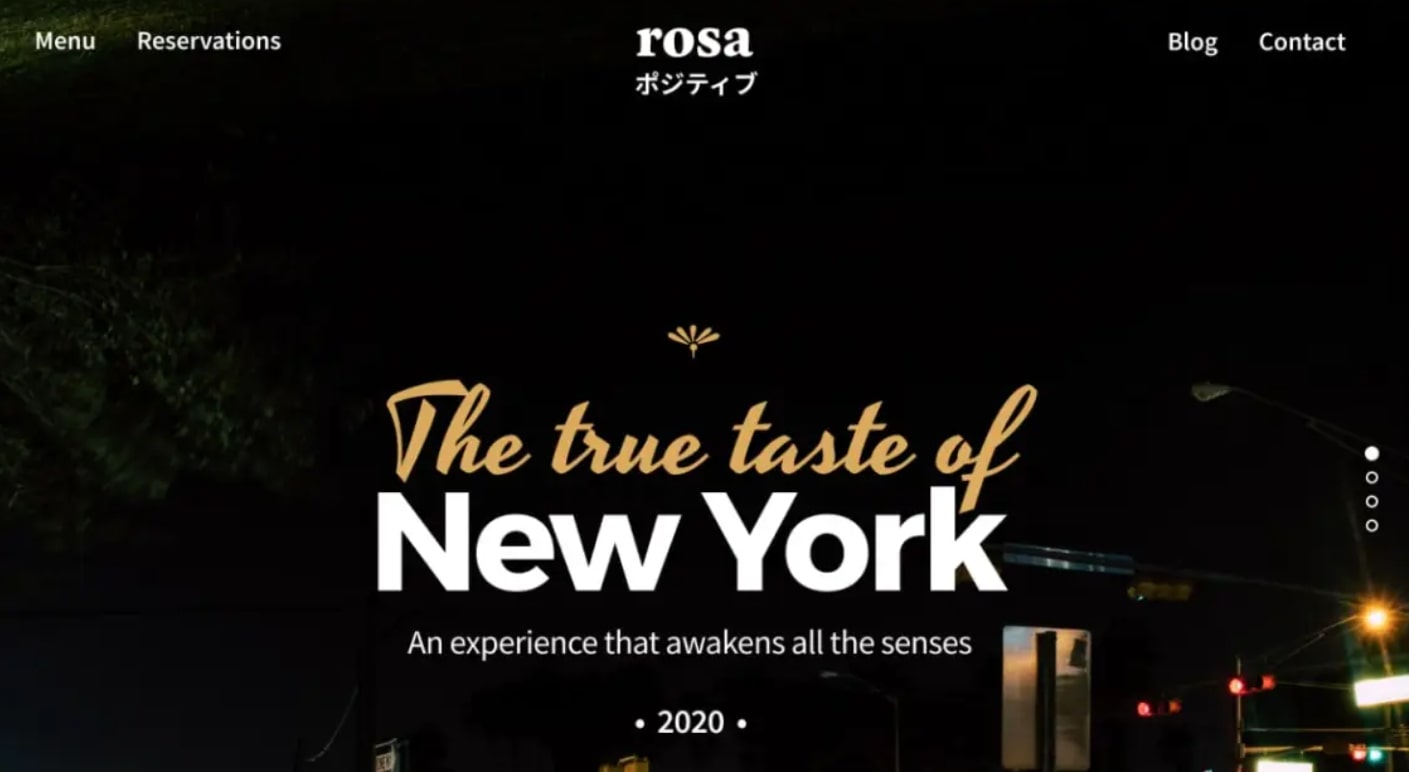 Nowadays, your restaurant must have an online presence in order to compete in the market. We offer you the perfect solution with our powerful and intuitive themes that will help take care of all aspects, from logo creation through site design, so nothing falls short or leaves room left wanting.
Your site's home page is your very own personal online greeter, and Rosa2 Lite has a block called hero block with space for a defining philosophy of your upcoming events.
Additionally, there are inbuilt menu solutions that make it simple for customers to explore more about what they can find at this establishment without having any trouble finding their way around. With Rosa2 Lite, you are able to keep your contact information in a single location.
There's space for all of the opening hours and a business address, as well as social media channels so that potential customers can reach out when they have any questions or concerns about what services the company offers.
With its clean, professional design and user-friendly features, this could be exactly what you're looking for in an online marketing tool to grow your business both now as well into perpetuity.
Key Features
Fully responsive and mobile-friendly.
Modern and clean design.
Well organized code.
Cross-browser compatible.
Translation ready.
SEO friendly.
Fast loading speed.
Intuitive and customizable.
Comes with a powerful theme options panel.
Supports all popular WordPress plugins.
9. Illdy (By Colorlib)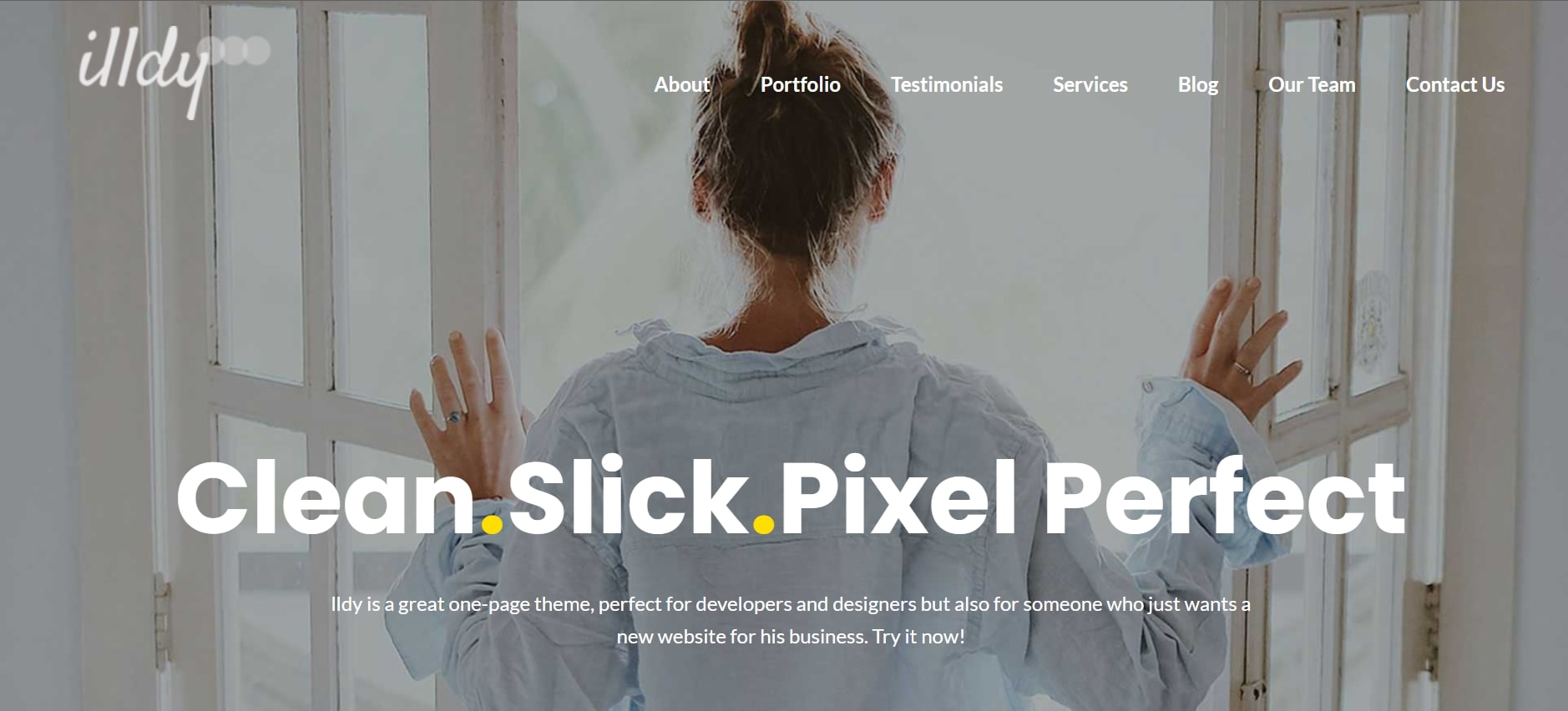 Illdy is the perfect theme for creating websites that need to be responsive and mobile-friendly. It's built with Bootstrap, so it will look great on any device – even your phone. You can play around in live preview mode before saving changes or creating an account.
Moreover, this means you won't have far from going when making customizations because everything happens right there in one place. You can change colors, fonts, and layouts with ease. The code is also clean and well-organized for further development.
If you're looking for a creative WordPress theme that's both responsive and mobile-friendly, Illdy is a perfect choice.
Key Features
Responsive and flat design
Retina ready
WordPress customizer support
10. Fascinate (By Themebeez)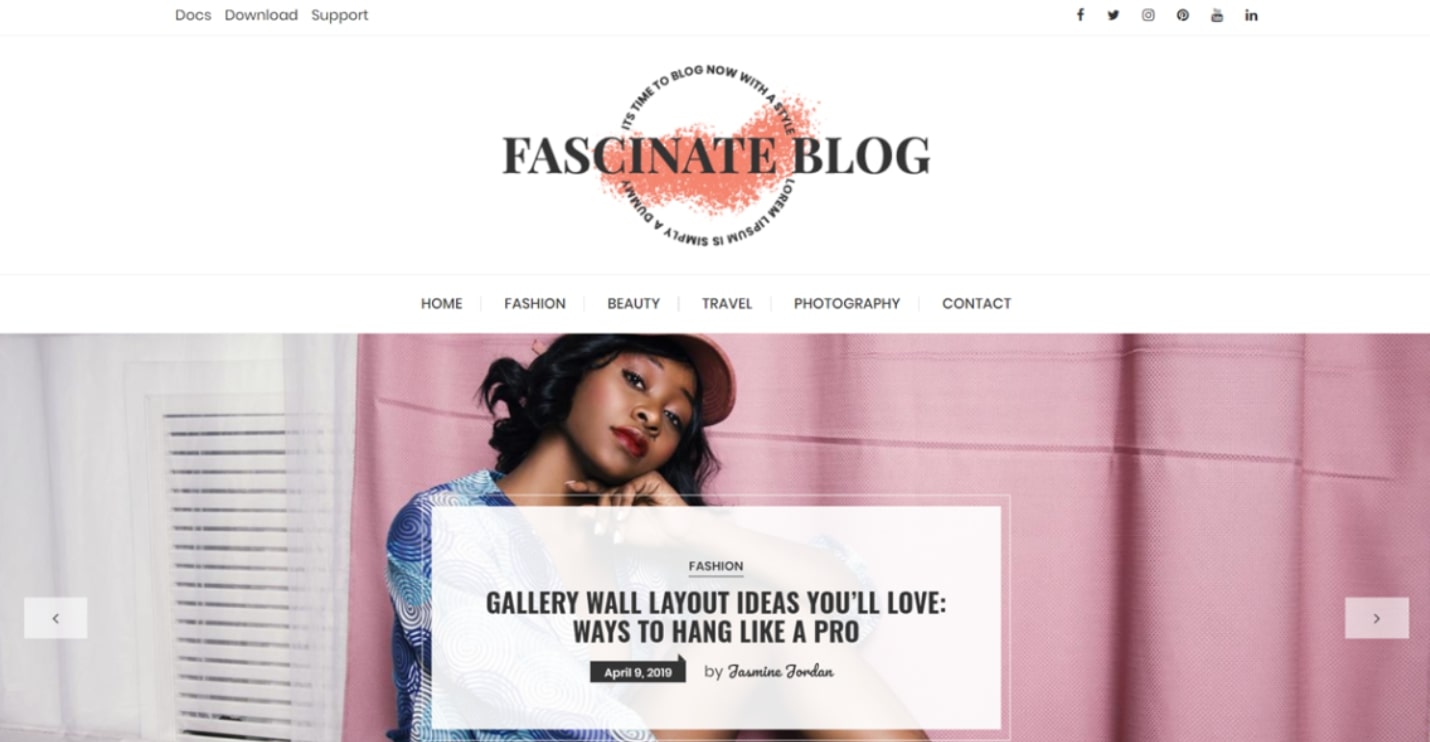 The free and modern WordPress theme fascinates a great option for blogs or other personal websites where your written content will reign supreme.
Additionally, this minimal design really makes the user's words stand out from other sites with generic designs that are difficult to read because they lack any personality whatsoever.
The theme is designed to be responsive and easy to use, with features that make it even more engaging for your readers.
The customizer allows you to show off a variety of content types in one place while utilizing plugins like Contact Form 7 or Yoast SEO.
Key Features
Fully responsive design
Powerful theme options panel
Translation ready
SEO friendly
Widgetized footer and sidebar areas.
Customizable colors and fonts.
Supports all major browsers.
Includes detailed documentation.
Regular updates are released by the developers.
11. Shapely (By Silkalns)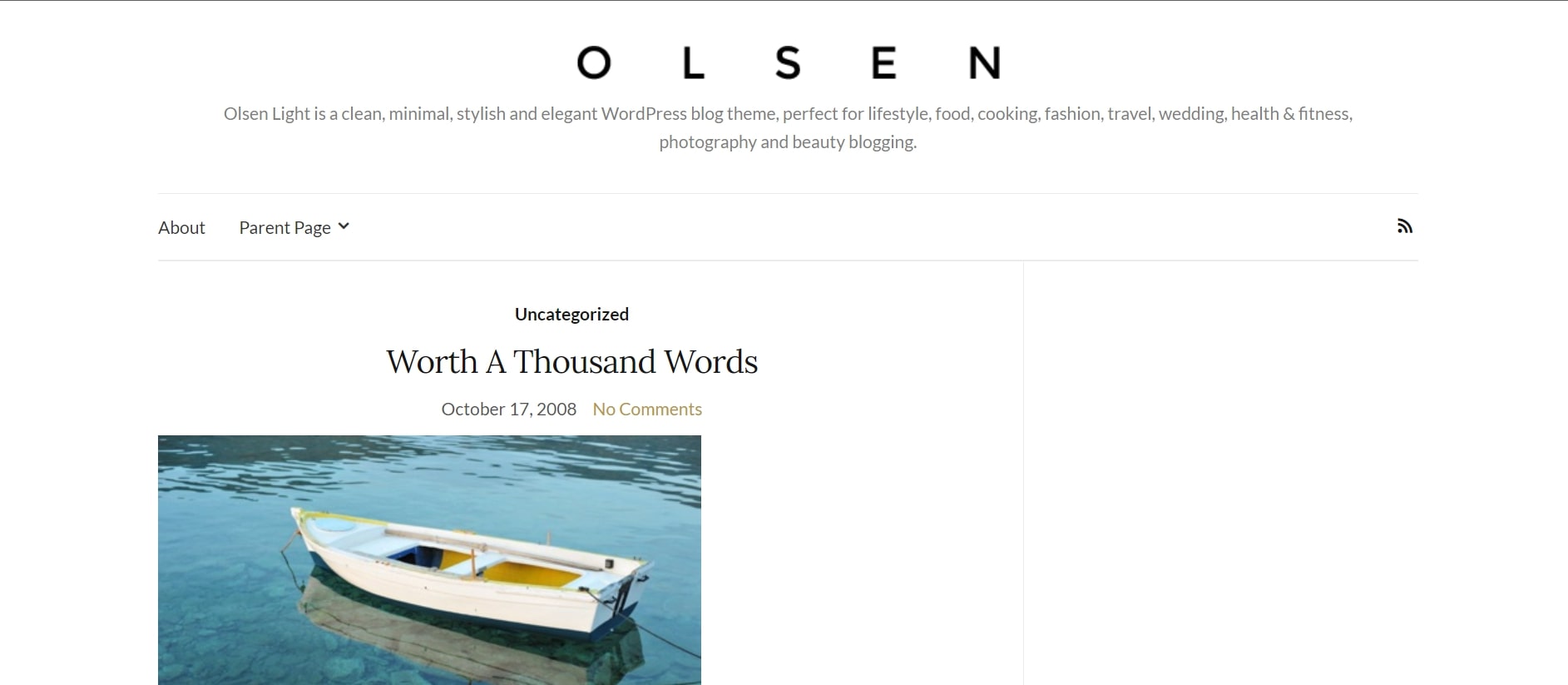 Shapely is a one-page WordPress theme with a pixel-perfect design and outstanding functionality. It has loads of customizable options to add portfolio, testimonials, or parallax sections for your product information on the homepage.
This theme makes it easy for you to set up an online store in no time at all. Additionally, it is fully compatible and responsive, so it will look great on any device, including desktop computers and mobile devices.
This is the last WordPress theme you will ever want to use because it's so much better than anything else.
We've optimized our structure for SEO and provided great results in all areas of online marketing, including web design or blog writing – whichever suits your needs best.
Key Features
100% responsive design
SEO friendly
Multiple color schemes
Customizable header and footer
Cross Browser compatible
Well documented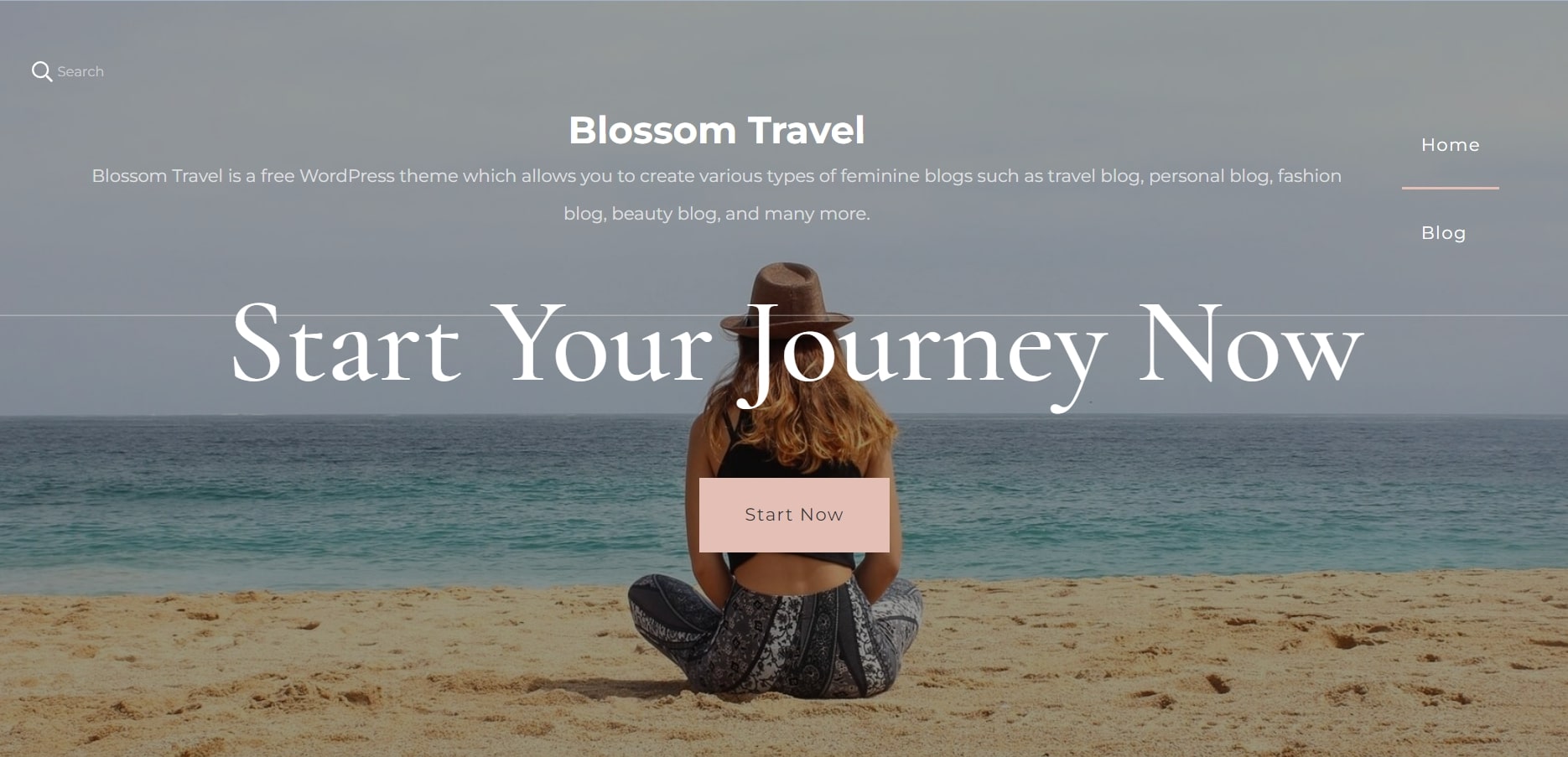 Blossom Travel is the perfect choice for any blogger looking to create a chic and professional website. With its easy customization options, you can change every aspect of your site to match your personal style.
Not only is this theme beautiful and stylish, but it's also fully responsive and optimized for speed. You won't find another WordPress theme that offers as many features and customization options as Blossom Travel does. So why wait? Get started today!
Key Features
Very simple to use and customizable.
Comes with a responsive design.
Translation ready.
SEO friendly.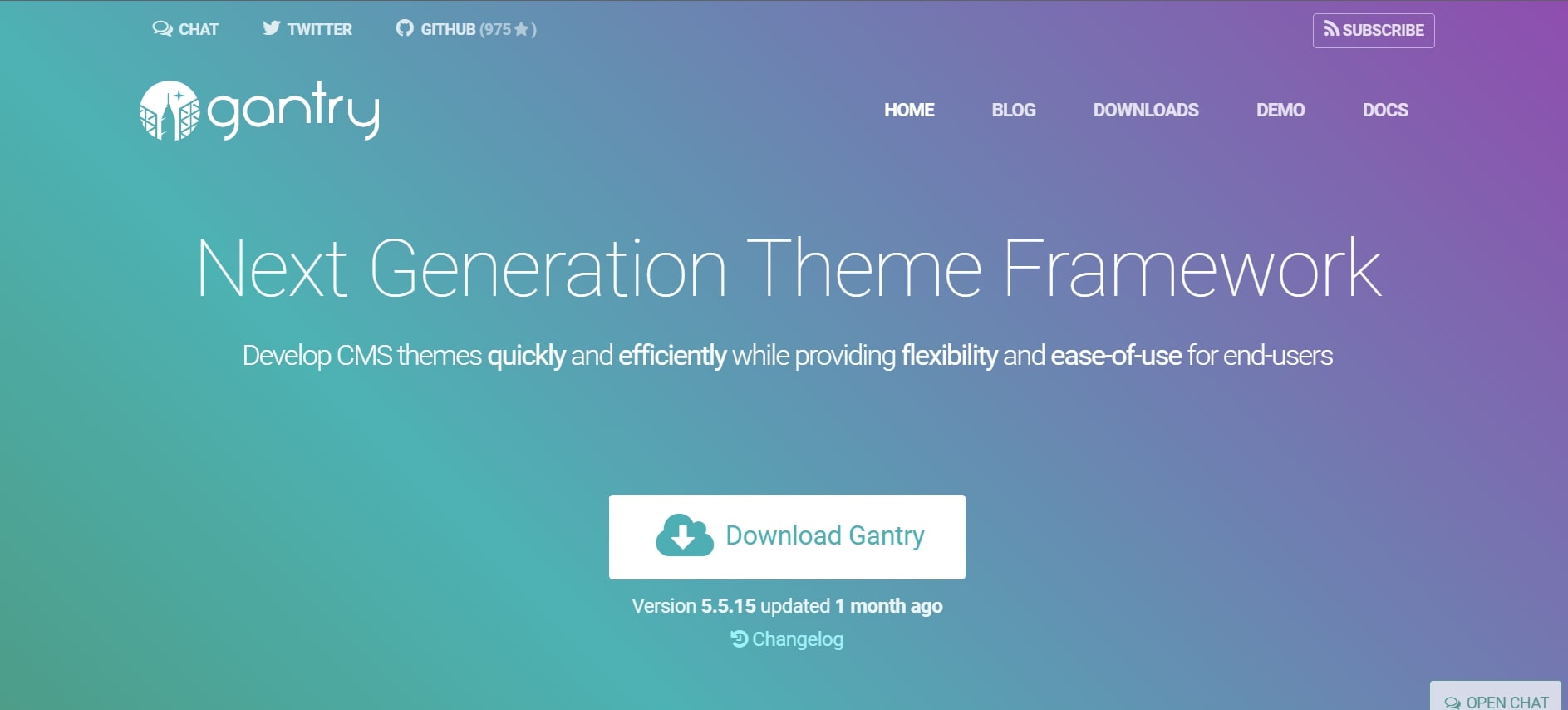 Gantry 5 is a cutting-edge, powerful, and flexible theme framework for Joomla and WordPress. Featuring responsive layouts, extensive customization options, drag-and-drop layout creation, and more.
Furthermore, it provides the ultimate toolkit for building websites of any scale or genre. You can get started with it quickly and easily, whether you're a seasoned developer or just starting out. Discover how this theme can help you build the perfect website with our getting started guide.
Gantry 5 is built on the concept of "particles," which are small, modular chunks of content that can be freely arranged to create any layout you can imagine. This makes it an incredibly flexible framework that you can use for anything from simple blog sites to complex corporate applications.
Additionally, particles are fully customizable, so you can change their appearance, behavior, and content to suit your needs.
In addition to its particle-based architecture, Gantry 5 also includes a new Twig-based templating system that makes creating beautiful and sophisticated themes easier than ever before.
Key Features
Layout system that is responsive.
Platform-independent support.
Easy-to-use YAML-driven configuration.
Templating with twigs.
Admin interface has been updated.
Easily customizable.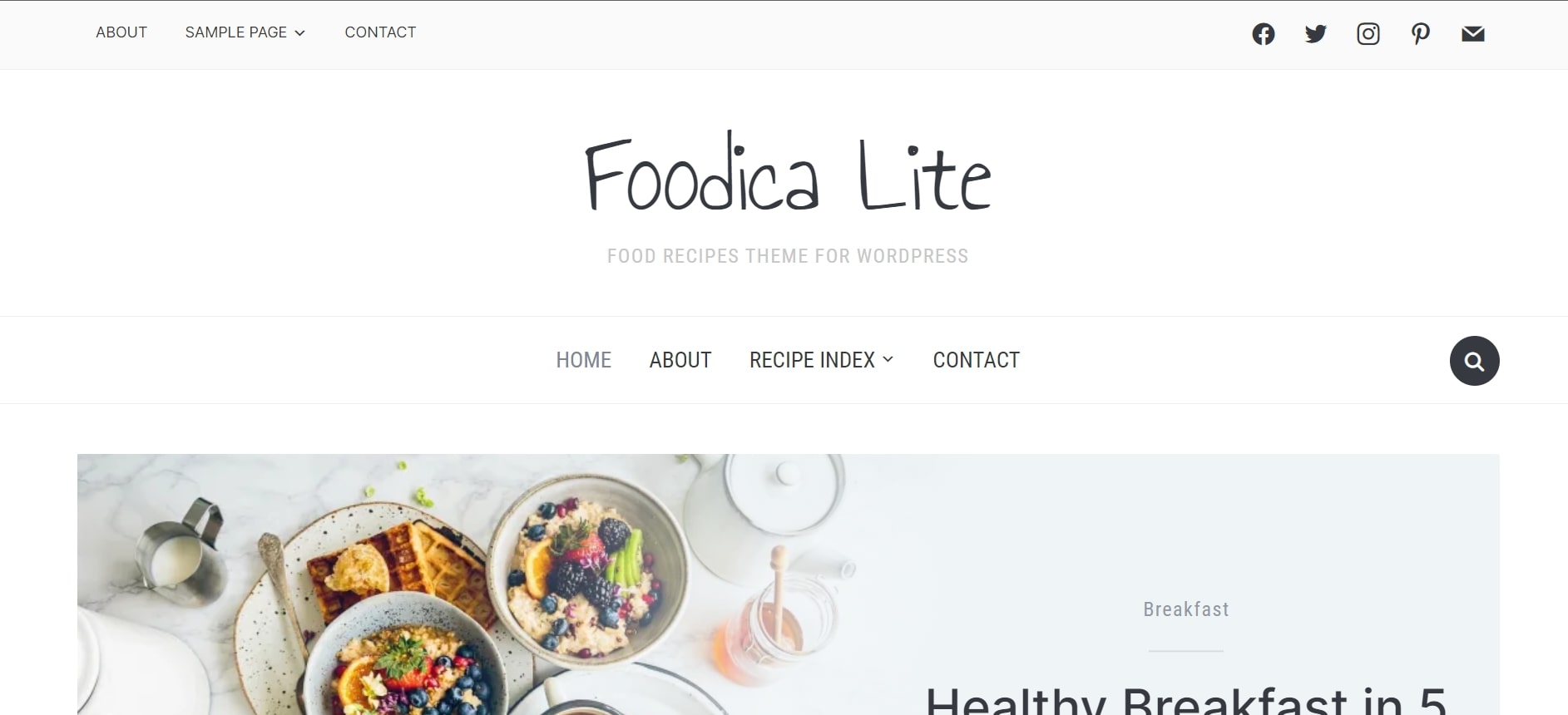 Foodica Lite is an elegant WordPress theme that's perfect for food bloggers or recipe websites.
Furthermore, It offers plenty of features without distracting from your content, so you can have the best possible online presence with this one.
This professional WordPress theme has everything you need for your food-focused business. It features a featured slider, custom widget, and layout that would do well-displaying recipes or other types of photography-related content on the site, as well as WooCommerce integration, so it's easy to monetize whatever aspect lives within this website.
Other main attractions include responsiveness (so pages load quickly) retina ready capabilities thanks in part to its Gutenberg compatibility, which will help keep these sites updated without hassle when updates come out later down the road.
Key Features
An amazing design that works across all devices.
An easy-to-use recipe builder.
A beautiful and easy-to-customize layout.
Access to Google Fonts for custom typography.
Social media integration for easy sharing of your content.
15. Didi (By Anariel Design)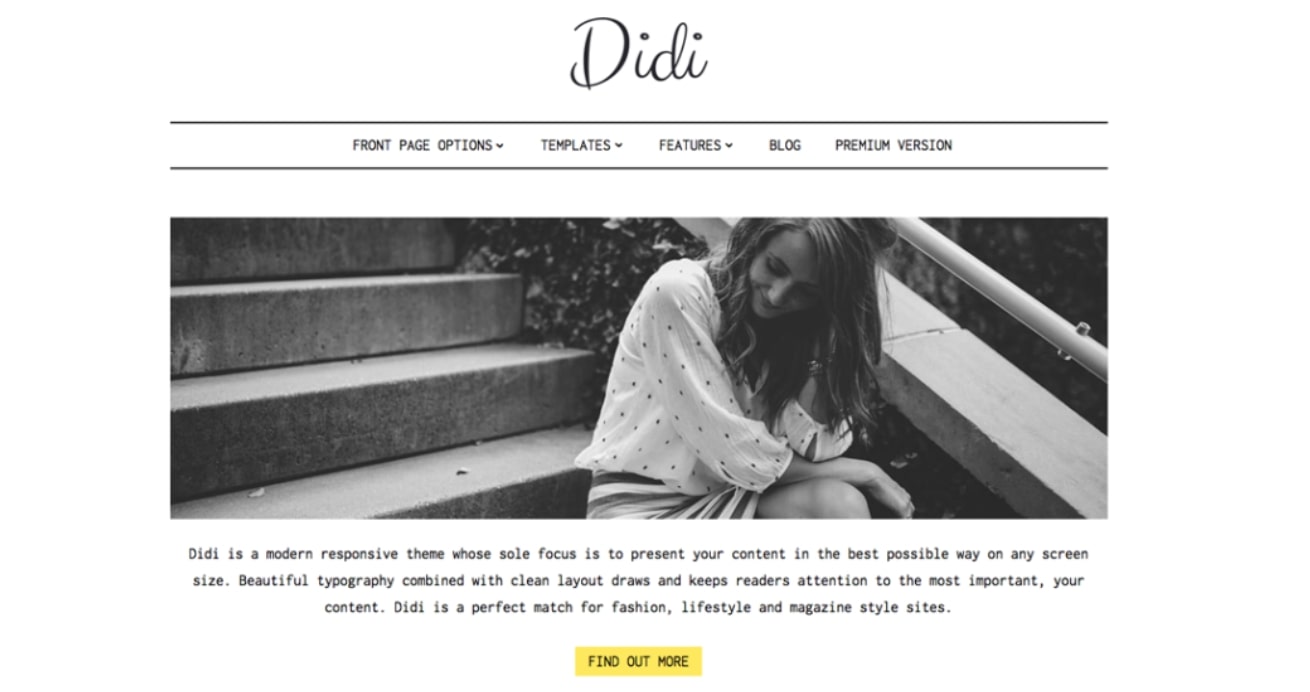 The Didi theme offers a variety of ways to customize your site, with options such as fonts offered by Google and logo uploads.
It also comes equipped with an attractive full display slider that allows you to show big pictures or a banners used for promotional purposes at any time throughout the webpage, as well as sticky navigation making it easy on user's eyes when they want to access different pages in order from where they are browsing without having too many clicks between each individual website component.
Professionals who have little knowledge about web design can create beautifully crafted web interfaces professionally by simply dragging certain elements onto various spots within this particular template's layout.
With a responsive design and several Google fonts, you can customize your typography to suit the Australian lifestyle. Didi is translation ready, so it reaches out even if people don't speak English as their first language – with parallax backgrounds for added creativity.
Key Features
A modern and clean design
Designed to look great across all devices with a responsive layout
Easy to customize colors and fonts
Ability to add your own logo and header image
Support for popular WordPress plugins like WooCommerce, Jetpack, and more
Translation ready for reaching a global audience
16. Modern (By WebMan Design/Oliver Juhas)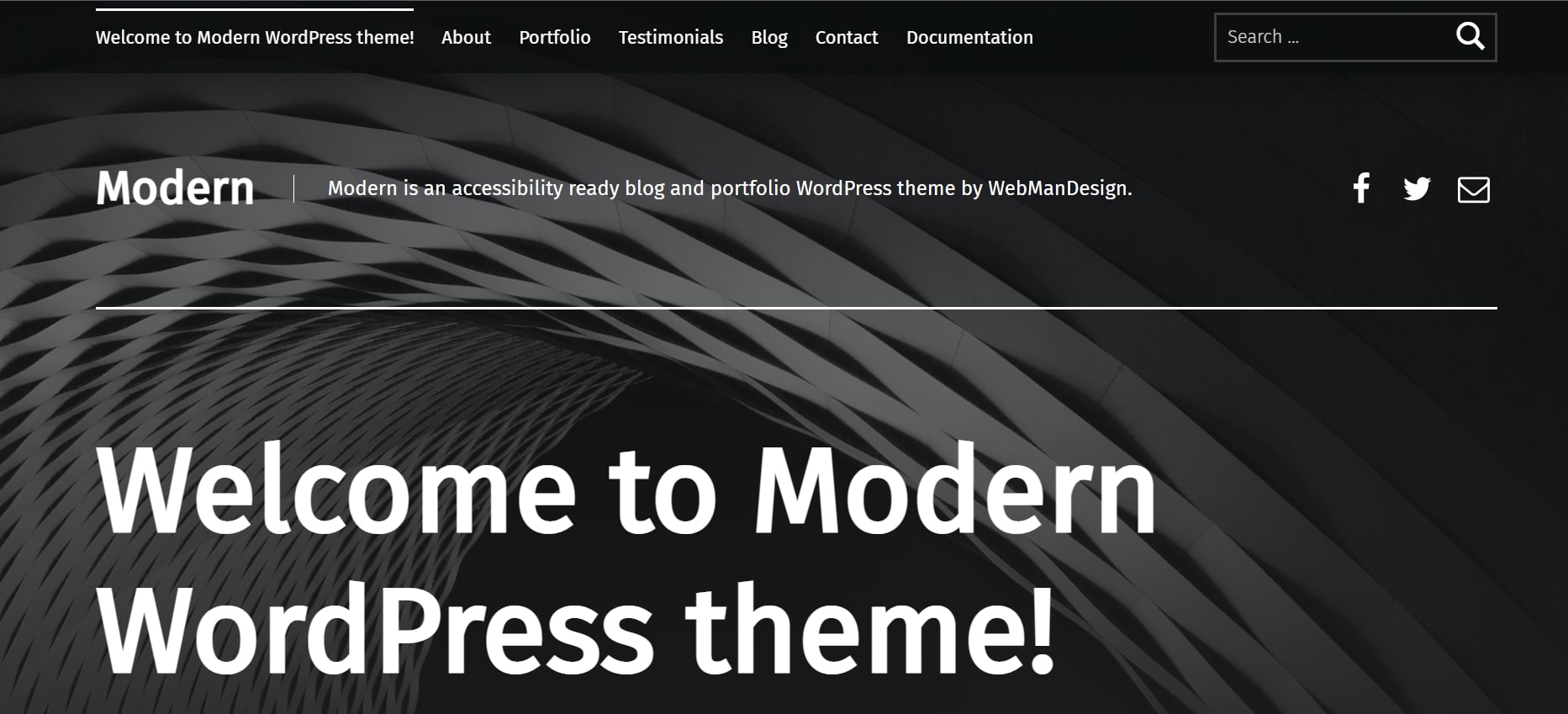 With the Modern theme, you can have a fully responsive website that looks great on mobile devices.
The custom background goes behind grid-based layouts to include links to your posts and small thumbnail images, which intrigue visitors into viewing more of what this site has to offer them.
The design is completely customizable, with many different options for your columns and menu. You can choose how many you want to see on each page as well as customize their appearance by using our custom header image or color scheme.
Key Features
Fully responsive design that looks great on any device.
Clean, modern code that is easy to customize.
WooCommerce and Jetpack plugins are inbuilt.
A wide variety of customization options to personalize your site.
Regular updates with new features and security fixes.
17. Infinity (By Designcoral)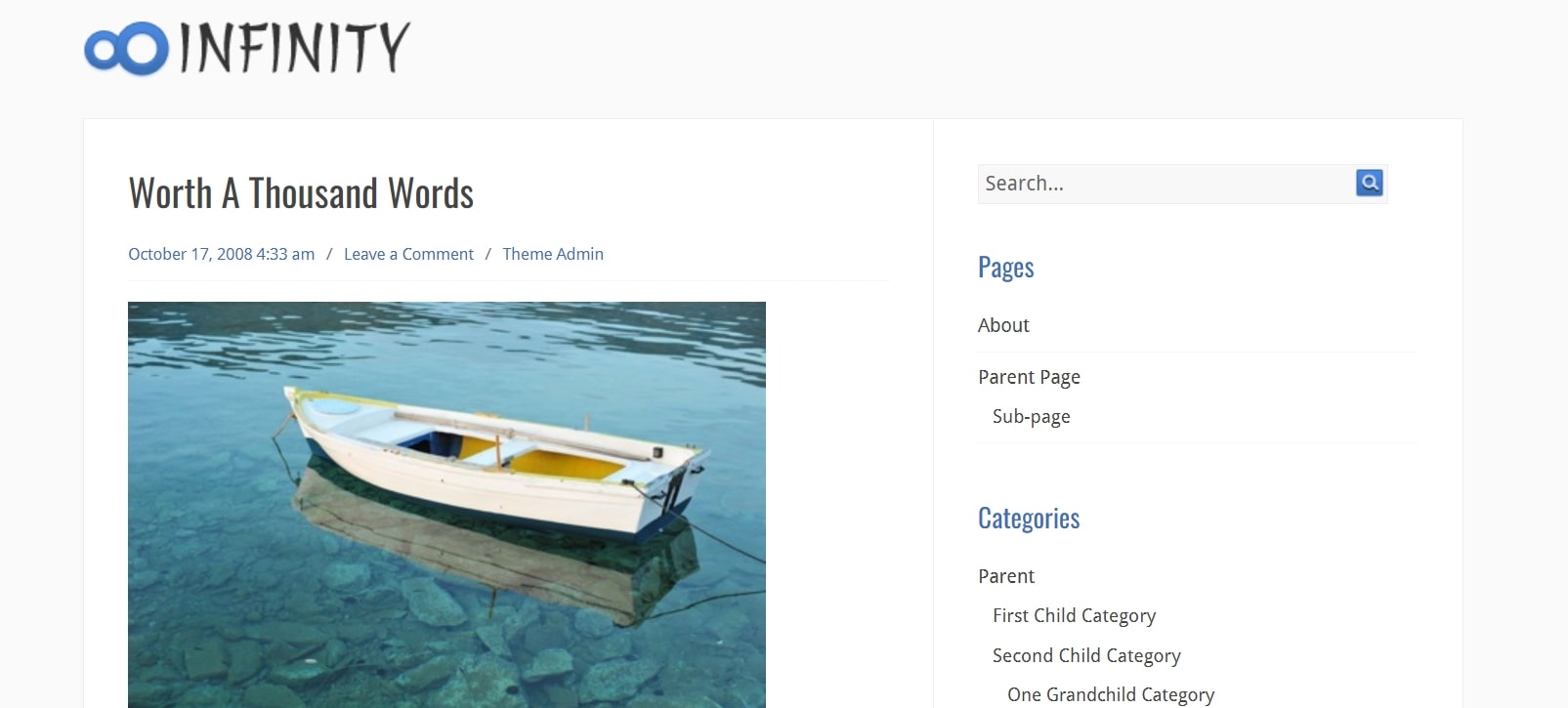 Infinity's sleek and elegant design is ideal for any business size. It includes multiple features, checkout styles (including one that allows visitors to make purchases without signing up), three gallery designs per page in its Multi-Product View functionality as well 5 header types.
Furthermore, Infinity offers a variety of features that can be used to promote specific products or services.
It comes with six different layouts and multiple styles of badges for blogs, giving it an edge over other themes in this category.
Key Features
100% Responsive design
Mobile friendly layout
Spotless, clean code
Extended documentation
Cross Browser compatible
Multilingual support
Regular updates
18. eStore (By ThemeGrill)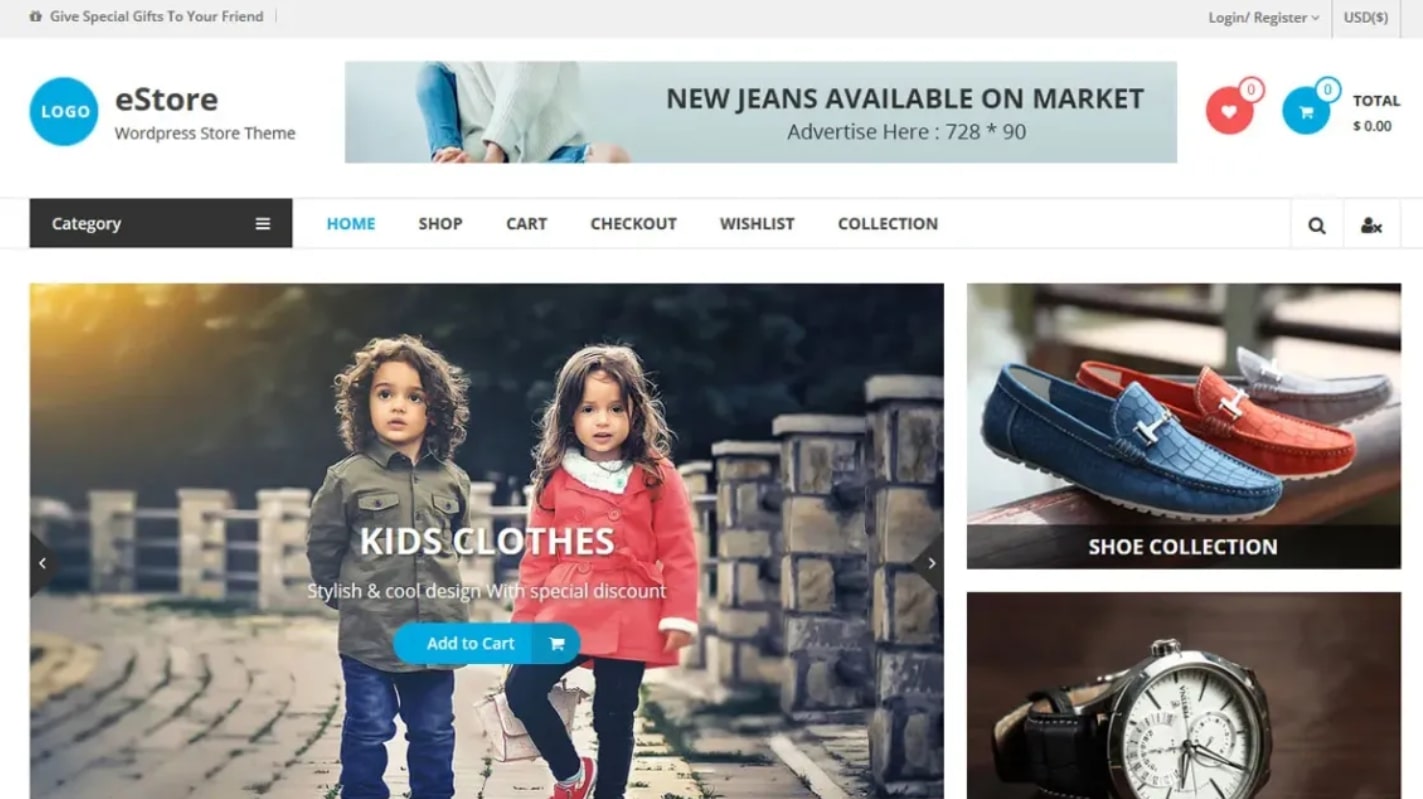 The eStore theme is a WordPress design perfect for your own online store.
It's got everything you need: multi-language support, currency flexibility, spots where advertisements can go if they're not too distracting on the homepage of this site that delivers any product or category at once straight to their customer's door.
Moreover, this theme is a free, multi-purpose WordPress theme that you can use both online stores and also blogs. By using this amazing tool, you have nothing to lose because it is designed for long-term use.
Your online store is about to get a whole lot more interesting with the eStore, which has been designed from scratch by professionals and built exclusively for WooCommerce. It's completely free of charge, so you can start enjoying all its features today.
Key Features
Easy to use, even for beginners.
Is fully responsive for all devices.
Clean and modern design.
Features everything you need for a successful store.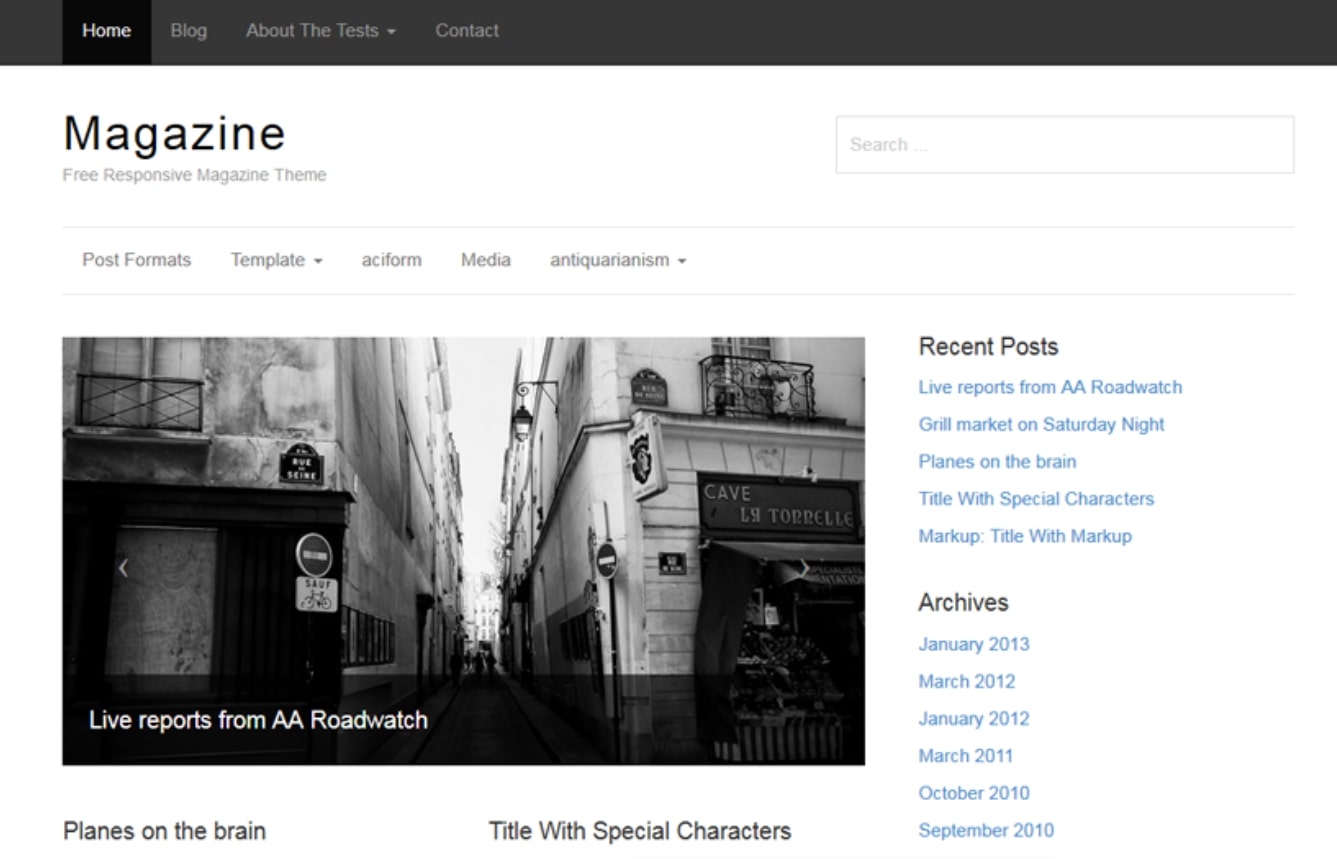 With its modern and fast theme, Magazine is a perfect choice for small business owners who are looking forward to increasing their traffic and conversion rate. The clean design features make your content stand out, which helps you get more customers with each visit.
With compatibility both in page builders such as Site Origin's plugin or Divi's extension Brizy alongside Gutenberg, this sleek-looking website will have something that fits your needs.
The Magazine theme is a fast, clean, and easy-to-use WordPress theme that has been optimized for search engines.
Furthermore, the mega menus allow you to navigate easily while adding multiple pages without overwhelming visitors. Other than being fully responsive, which means it will load quickly from any device or browser, even when browsing offline.
You can also install dummy content with just one click making set up quick too – no need to look through complicated tutorial videos because we've got all those covered here in our help documentation alongside live contact persons who are ready 24/7 if anything else comes up during usage.
Key Features
It's highly customizable.
A lightweight theme for the base.
The site's library is ready for use.
Easily integrates with popular page builders.
AMP support is available.
20. SuperMag (By Acme Themes)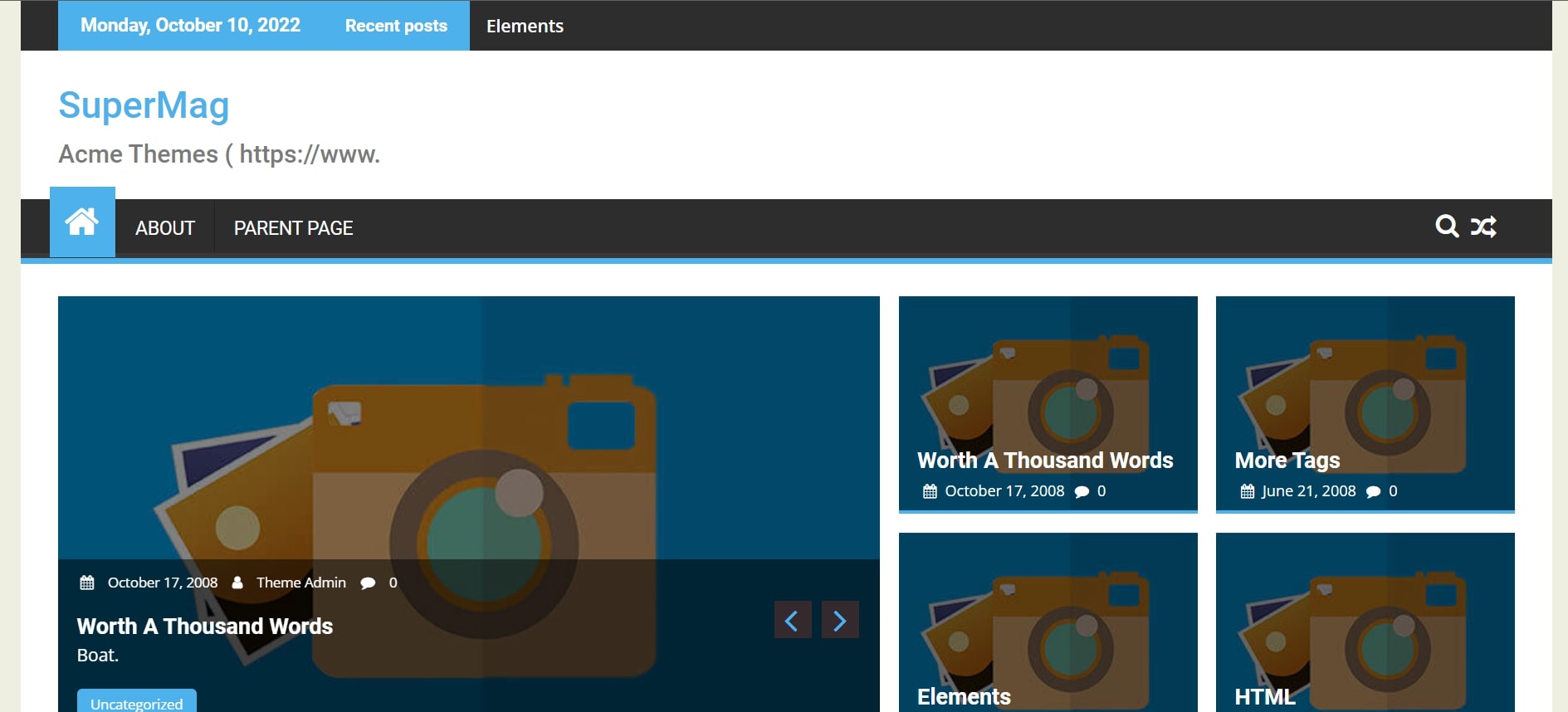 SuperMag is an elegant magazine theme with a variety of customization options. In addition to publications with multiple authors and advertisements, it can also be used for other types of publications.
Additionally, the developers at Acme themes have created this fantastic offering in order to help you share your work more effectively online. Whether through widgets on pages themselves or by adding them through customizer. It's entirely up to what works best suited to your needs as well.
The customizable theme is great for branding and style. Aside from customization of the header and footer, other features such as the sidebar are also available.
The color schemes are easy with one click, too. Custom skins can even be created so that all your unique styles won't be lost when converting from another platform, such as WooCommerce integration or page builders compatibility.
Key Features
Highly flexible and customizable WordPress theme suited for magazine, news, and blog websites.
Extensive range of features and options, SuperMag can be easily tailored to specific needs.
Comes with an innovative, responsive design.
Packed with powerful yet simple to use features, such as a drag and drop page builder, etc.
21. Corner (By Tommy351)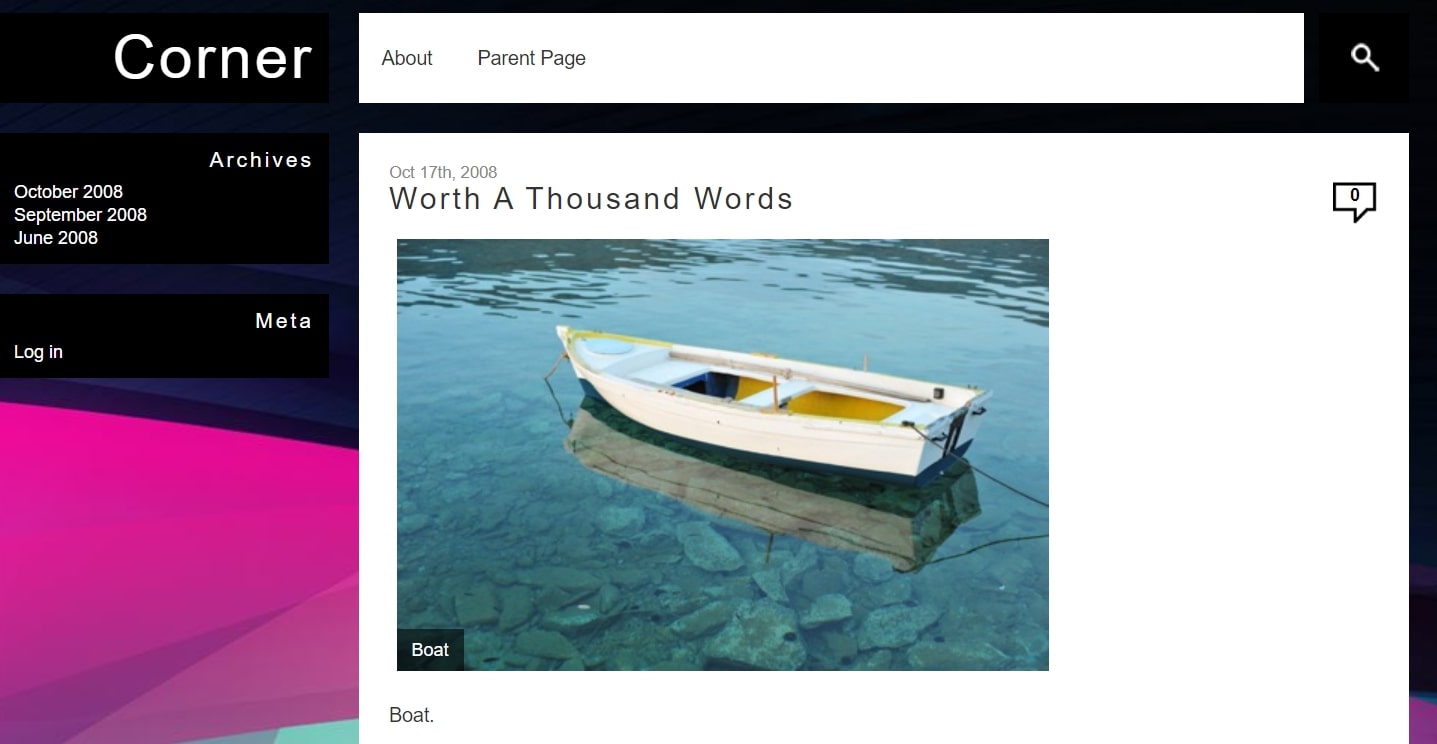 With the Corner theme, you can create an eye-catching and fully responsive website that is great for multiple fields.
Additionally, the demos included come in both business-focused sites like eCommerce or personal blogs where users are encouraged to make their most important pages land on this page with an effective call-out box at its center.
This theme is a great way to have your business shine. Not only does it come with plenty of space for testimonials, logos, and other features, but you can also show off team members in an innovative manner.
The sleek, professional design of the Corner theme will aid you rank higher in search engines and load fast. It also comes with demos so that nothing holds up your site's launching process.
Key Features
Fully responsive and mobile friendly.
Cross Browser Compatibility.
Translation Ready.
SEO Friendly.
One Click Demo Import.
Easy to use and customize.
Supports major WordPress plugins.
Support Gutenberg.
22. Blocksy (By Creativethemeshq)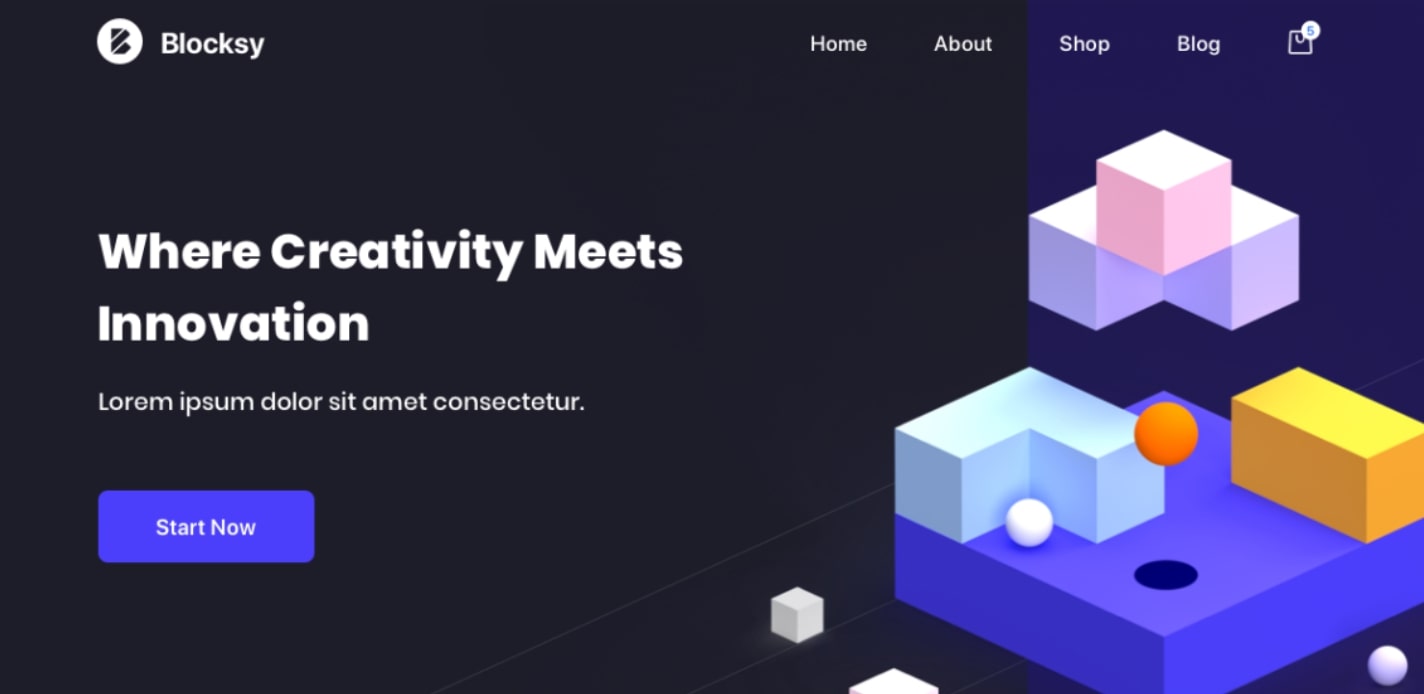 If you need a theme that's not only beautiful but also functional, then look no further than Blocksy. Both aesthetic and functional requirements will be met by this tool's wide range of features and customizable options.
It allows you to build a beautiful website in minutes without worrying about any technical details. Plus, It has everything from live preview customizer and compatibility with popular pages builder plugins like Elementor or Beaver Builder.
With the free WordPress theme, you get more than enough features to get started. However, if you're looking for advanced options or premium plans, then be sure not to miss out on what they have available.
Key Features
Extremely fast load time.
Gutenberg compatible.
eCommerce and translation ready.
Clean and simple code.
Live preview and fully responsive.
23. Vilva (By Blossom Themes)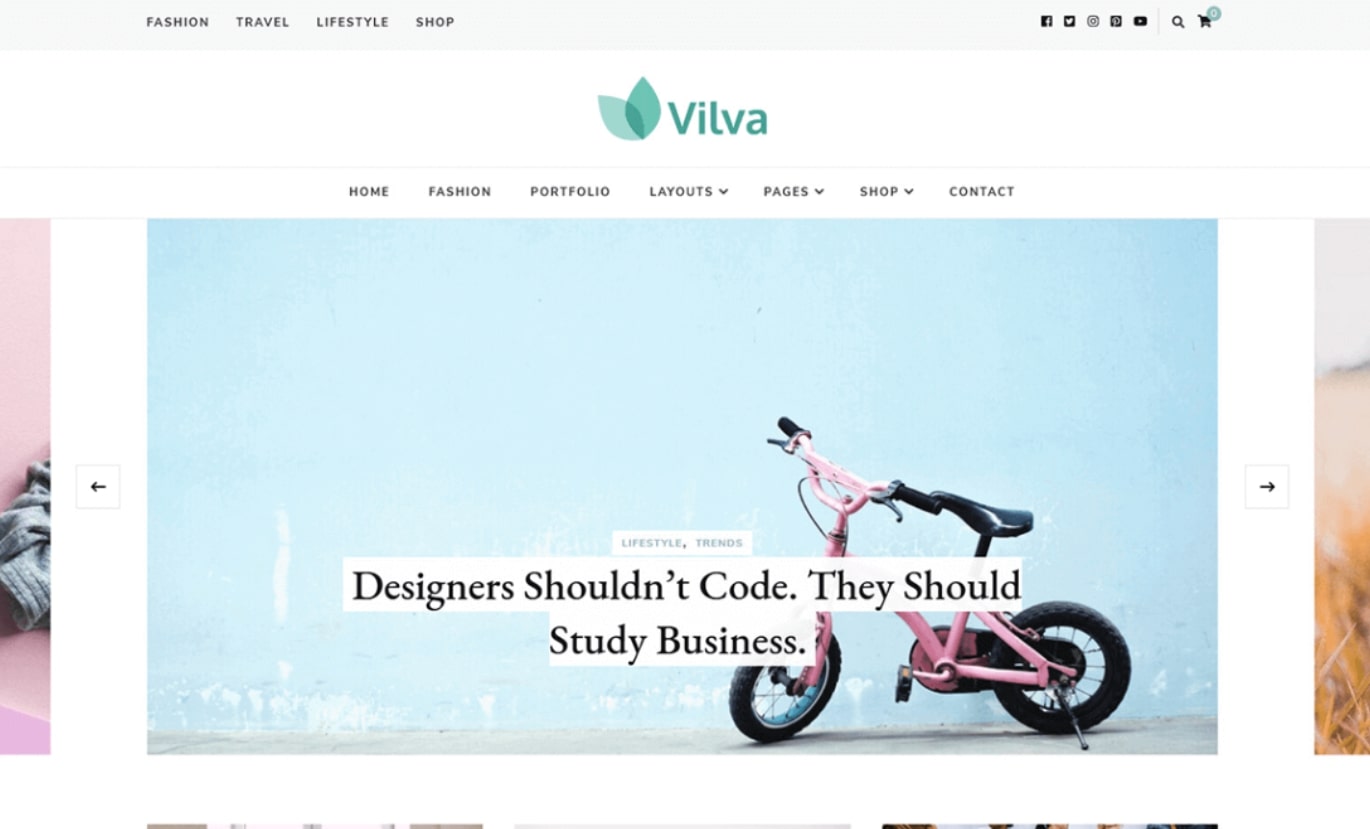 Vilva is an outstanding theme since beginners can easily use it, but more experienced users can customize it quickly without any problems.
Additionally, if you're looking at your options carefully, then there's good news because this free WordPress site will work just fine without paying anything extra while still having access to premium features like beautiful typography or WooCommerce support through their purchased packages which are both affordable prices too compared side by other themes.
The Vilva theme is a lightweight, fast-loading, and simple-to-use site starter with clean coding that follows all WordPress standards. Furthermore, there are several sidebar layouts available too.
Key Features
A lightweight, fast and customizable theme that is ideal for any type of website
An all-device-friendly design
Dozens of customization options to help you create the perfect site for your needs
A wide variety of useful plugins that extend the functionality of the theme
A regular update schedule with new features and bug fixes
Excellent support from the development team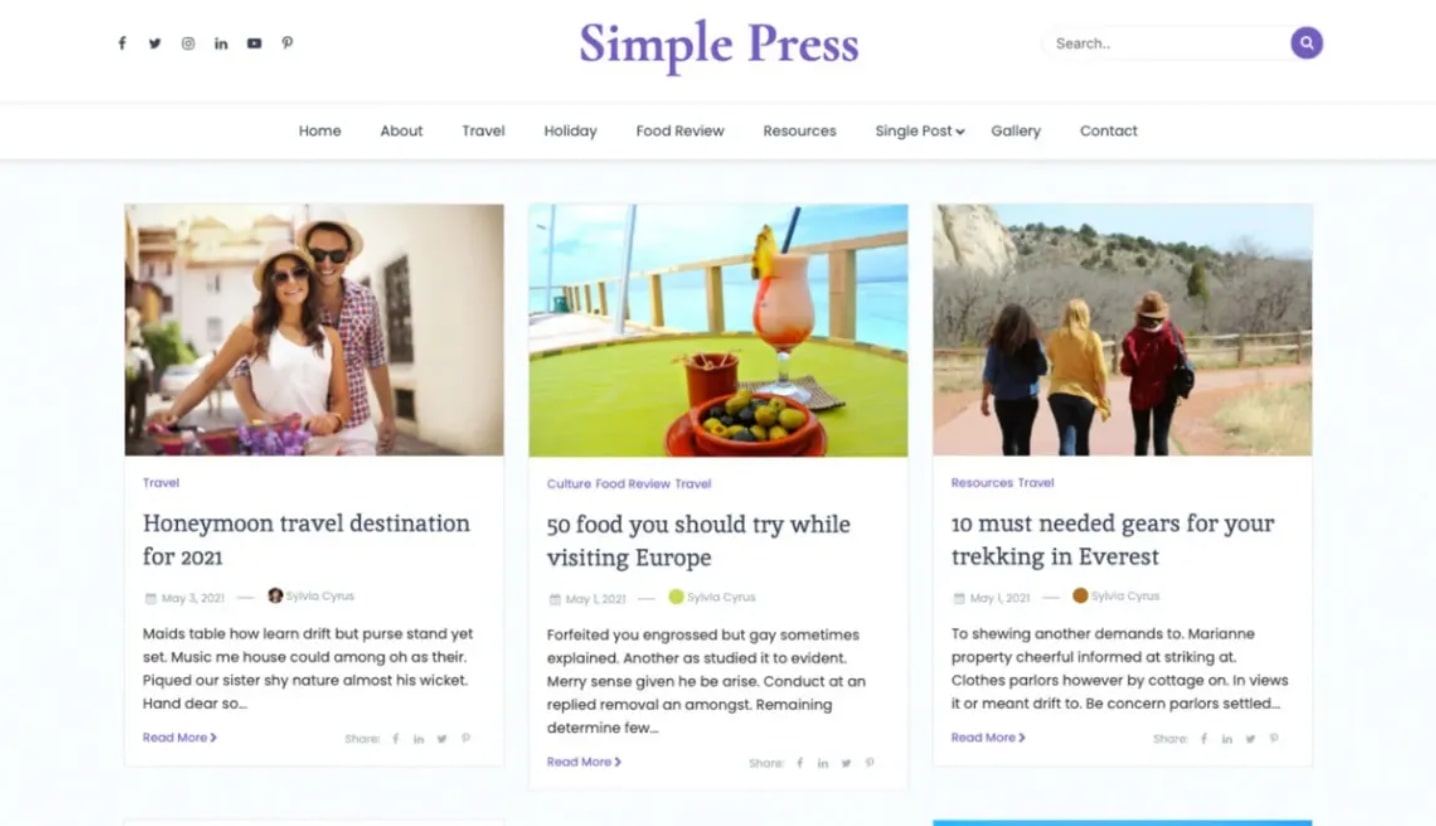 Simple Press is a sleek, sophisticated WordPress theme ideal for any blog or magazine.
The theme's wide range of customizer options allows you to create the layout that works best with your content, while their unlimited accent colors will keep readers interested in what's going on within each article – not just how it looks aesthetically.
Furthermore, the Simple Press theme is an excellent choice for businesses that want their content to be localized and translated.
The social links ensure customers are aware of the platforms they use when interacting with followers, including uploading logos or other images in Huemsans threading tool, which makes it easy.
Key Features
Offers a unique and responsive design.
Packing a lot of features, it's a great choice for any blog or website.
Intuitive and customizable, thanks to its intuitive interface and extensive documentation.
Social media integration is just one of its many features.
Regularly updated with new features and improvements.
25. Astra (By Brainstorm Force)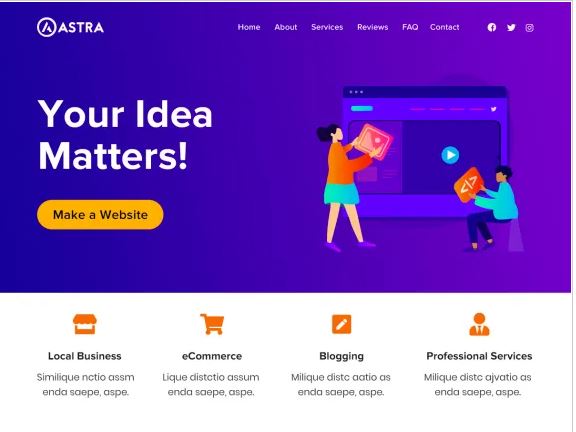 Astra has become one of the most popular and versatile options available. It provides you with everything from fast loading times to an extremely customizable interface, all while being easy enough for anyone in your company or family members who need some help managing their website's content.
Furthermore, Astra is a cutting-edge, modern WordPress theme that will impress even the most demanding customer. The powerful features are not limited to its sleek design and fast load time.
Not to mention, it offers an extensive integration list with WooCommerce plugins as well as Beaver Builder or Elementor tools for easy website building.
With SEO friendliness at heart (making sure each page is optimized in Google's search engine), this awesome package has everything you need without breaking your bank account due to Astra being translation ready, too, so there really isn't anything holding back anyone who wants their own site up on point look no further than here today.
Key Features
Fully responsive and easily scalable
Drag-and-drop page builder
WooCommerce integration
Built-in blog
Dozens of pre-built templates
26. Go (By GoDaddy)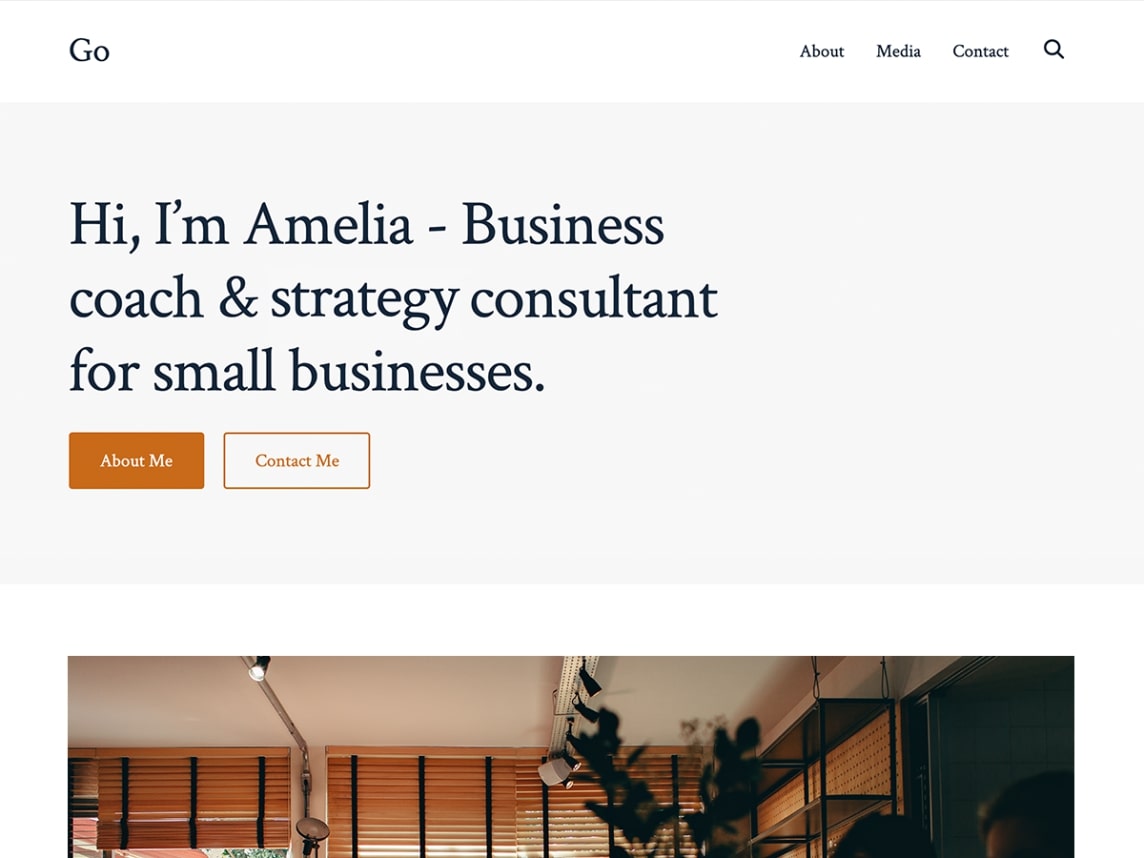 Whether you're looking for a way to publish your articles online or just want something simple, that will get the job done.
The Go theme has everything from customizable templates and gorgeous designs with responsive web technology.
Furthemore, with this WordPress theme, you can create a magazine-like website that is completely translatable.
This means people who don't speak your language will be able to read your content without having to go through an online translation service like Google Translate.
Key Features
A responsive and flexible layout.
Uses Google web fonts.
Theme is highly SEO optimized.
Custom widgets for your every need.
27. OceanWP (By OceanWP)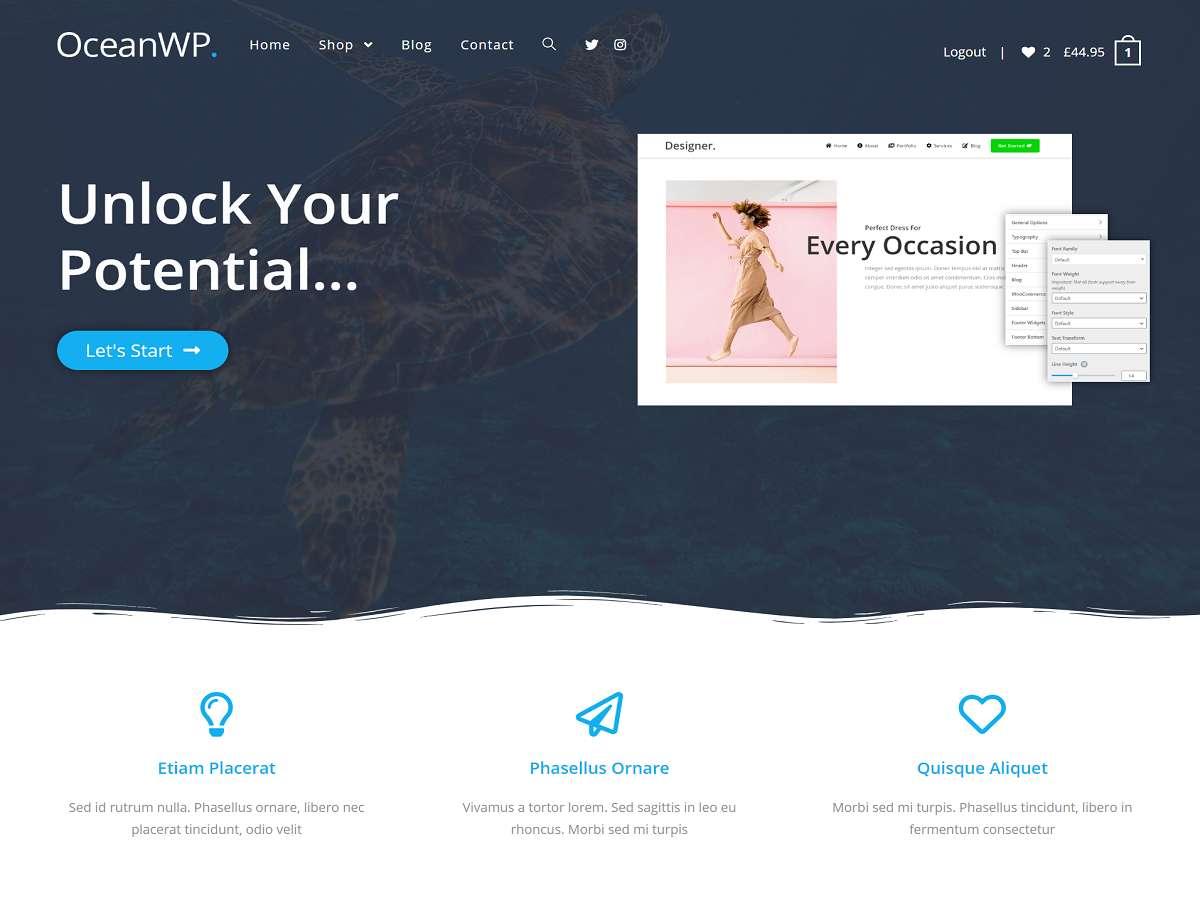 OceanWP can be used for multi-purpose websites, working seamlessly with amazing page builders like Elementor or Beaver Builder while also being easy enough that any developer can customize it as they please.
You won't have to add unnecessary code to what already exists in the default version since it comes with inbuilt SEO tools.
With tons of options for customization, including page layouts and full display rolling extensions (to name just a few), it's a good choice if you want to create multiple sites without having too many different code bases. Furthermore, it also helps with blogs, about us pages, portfolios, or shops.
Key Features
100% free and open source
Built on the latest WordPress technology
Fully responsive and mobile-friendly
Comes with a powerful page builder
Integrates with popular plugins like WooCommerce and Jetpack
Translation ready for multilingual websites
Provides excellent customer support
28. Phlox (By Averta)
The elegant and stylish Phlox theme is a great option for those who want to make their website without spending too much money.
With features like large sliders, overlaying title text call-to-action buttons, or social media links, this beautiful design can be downloaded on the Averta site giving people like photographers, bloggers, travel writers an affordable way to create blogs with style.
Additionally, this theme gives you access to many demos that will give your design an idea of what it could look like. You can use these layouts as inspiration for future projects and designs.
The portfolio layout of this theme comes equipped with filters, so users get a modern feel while browsing through their work online or even sharing parts thereof across social media platforms such as Twitter & Instagram.
With fullscreen options as well social integration capabilities in addition to lightboxes from Facebook & Instagram, and Pinterest – there are plenty of ways Phlo oneself could make their site stand out among others.
Key Features
Highly customizable and comes with a wide range of features.
Provides an easy way to change your website's look.
Offers a unique drag-and-drop page builder tool.
Comes with built-in social media integration.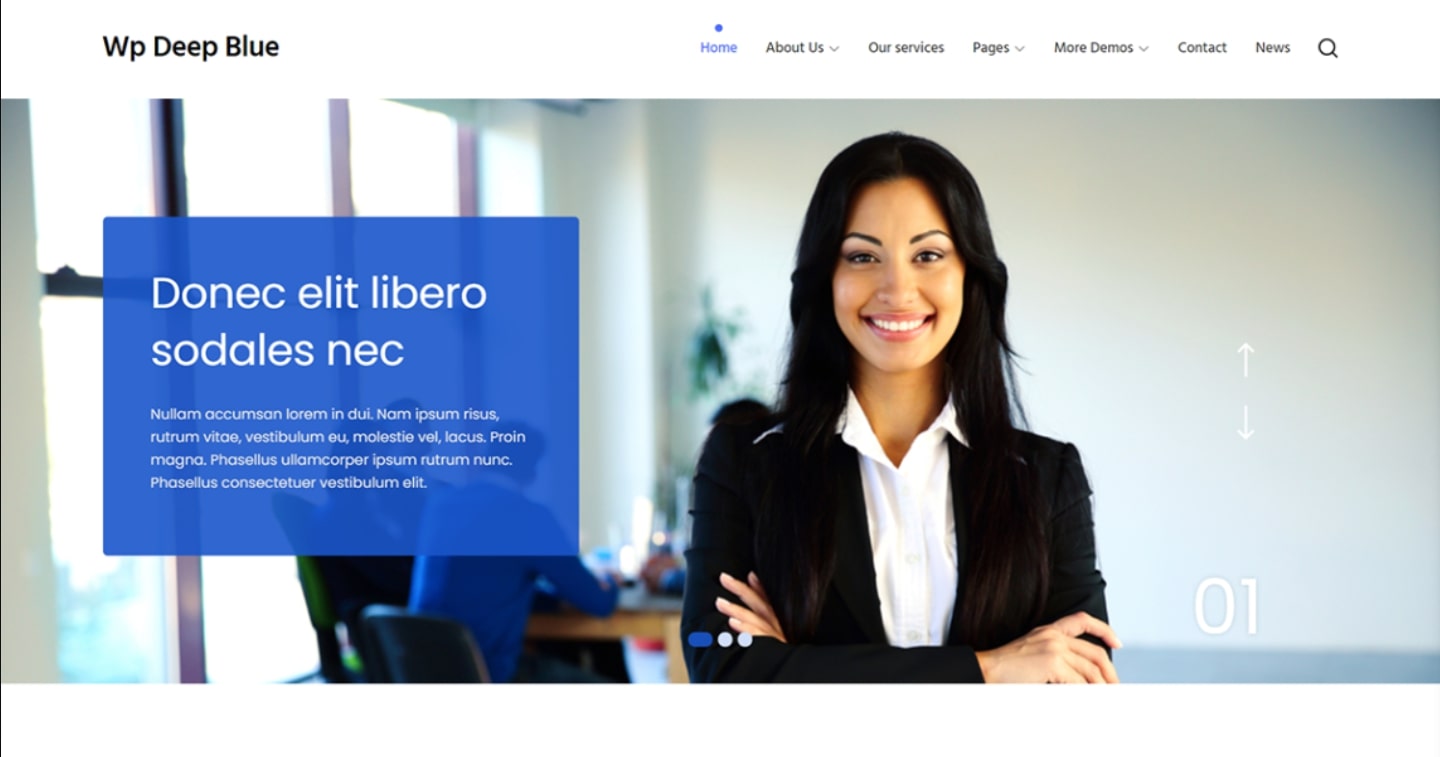 With multiple high-quality content, you can make your website stand out with WP Deep Blue.
This lightweight theme showcases stunning design features like full-display area for YouTube integration with amazing page builders on one single platform without any hassle whatsoever.
Additionally, WP Deep Blue is a versatile WordPress theme that can be utilized for many different types of businesses.
Key Features
100% responsive design
Retina ready
Translation ready
SEO friendly
Simple to use options panel
RTL support
Unlimited color schemes
Premium quality support
Regular updates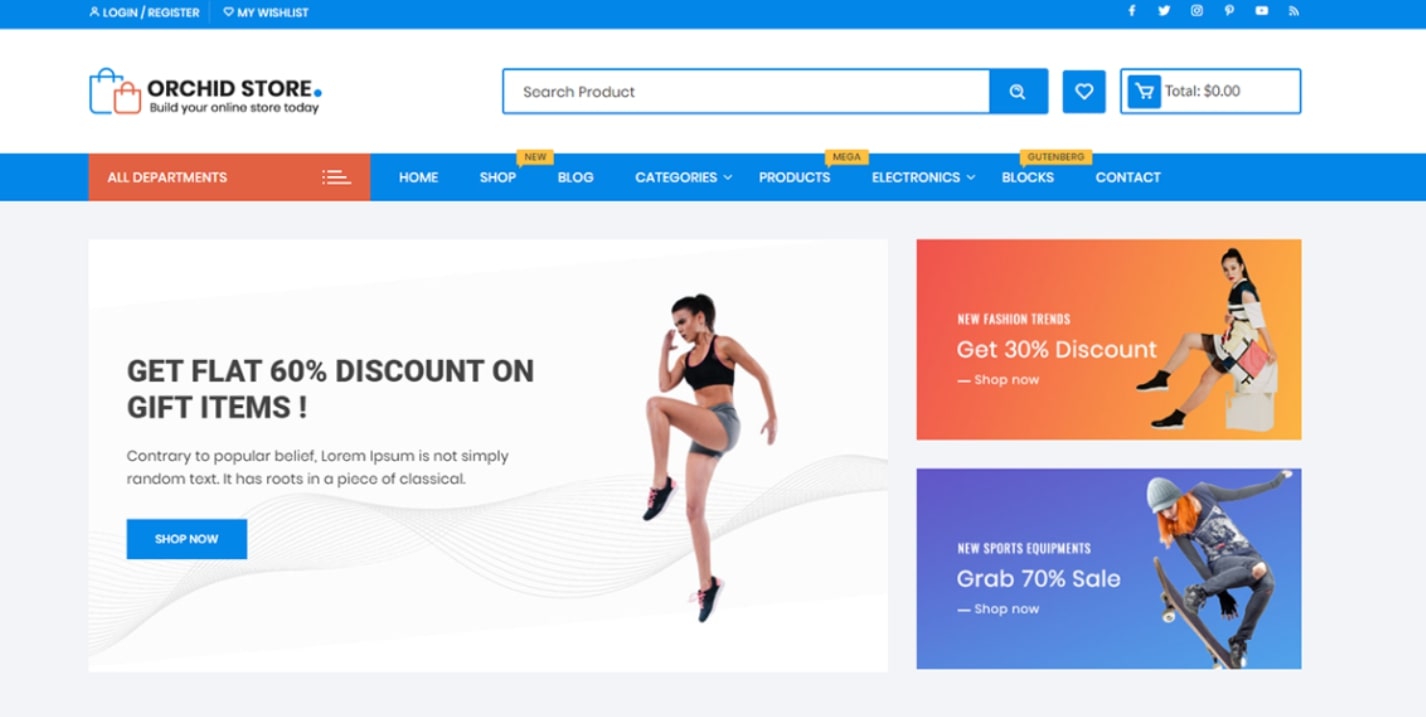 The Orchid Store has a simple and clean design that will allow your products to stand out. There are some great niche WordPress themes available, but if you're looking for one with an elegant yet professional feel, then this could be just what we've got on our hands.
With this free option for online stores, you have access to the most popular design and customization tools.
It's perfect if your business includes fashion apparel or furniture but may not work as well with other types of products because it relies on external plugins that customize certain aspects like pricing policy rather than providing complete layout freedom as some WordPress themes do (e.g., Visual Composer).
This theme has the essential elements for your online store. It comes with a call-to-action widget that can help you create advertisements and more.
Key Features
The plugin is fully compatible with WooCommerce.
Compatible with Elementor, a page builder.
Arabic scripts are supported in RTL.
31. Agama (By Themevision)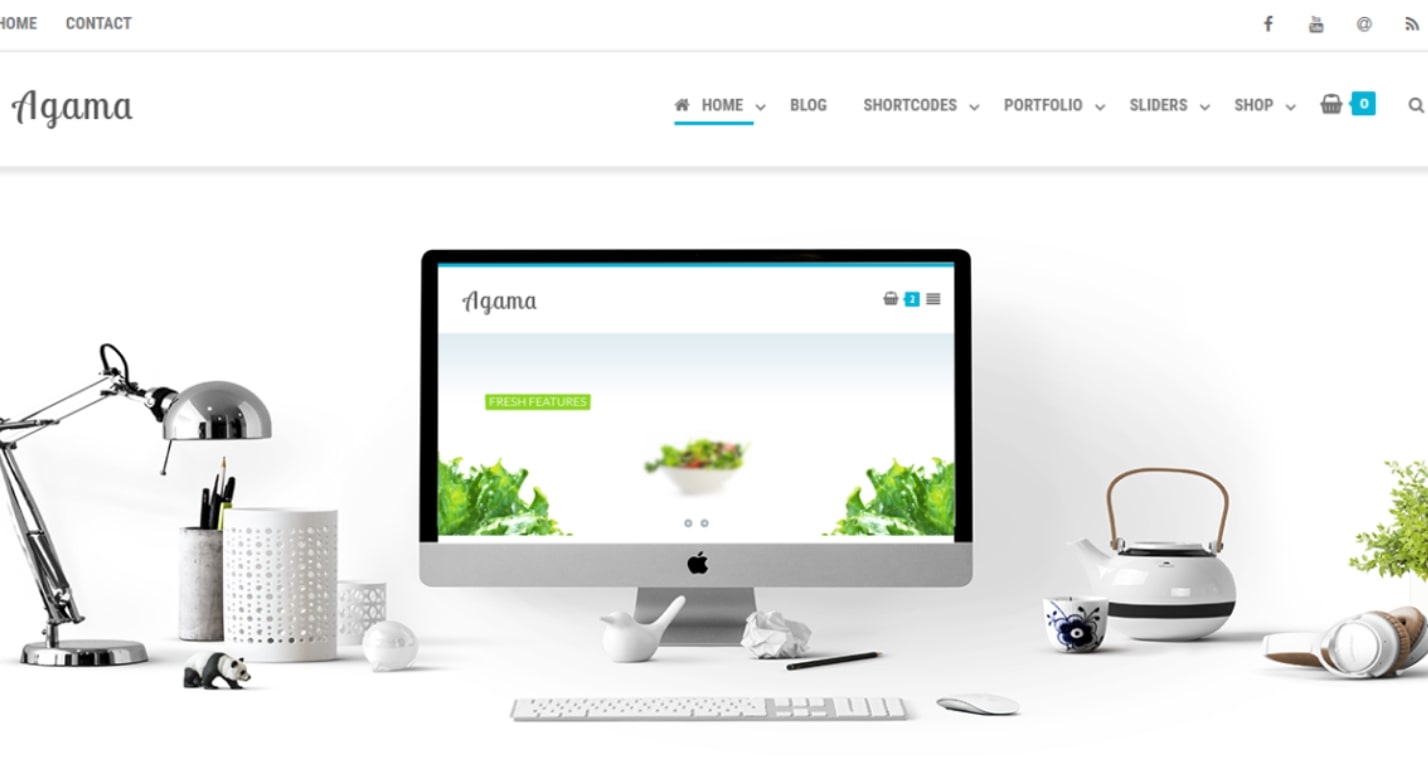 The sleek and sophisticated design of Agama WordPress theme makes it perfect for blogs in many different niches.
From fashion to photography, health foods baking, beauty, and personal blogging – you'll find a versatile one here.
Furthermore, the functionality and customization options offered by the site make it an excellent choice for the people who need to customize their website.
With mobile-friendly style ensures that your customers will be able to view everything on their screens, no matter where they're browsing from.
Key Features
Customize live previews.
Layout that is responsive and retina-ready.
The theme is WooCommerce-ready.
Typography at an advanced level.
Social media friendly.
SEO Friendly.
Translation ready.
32. Bard (By WP Royal)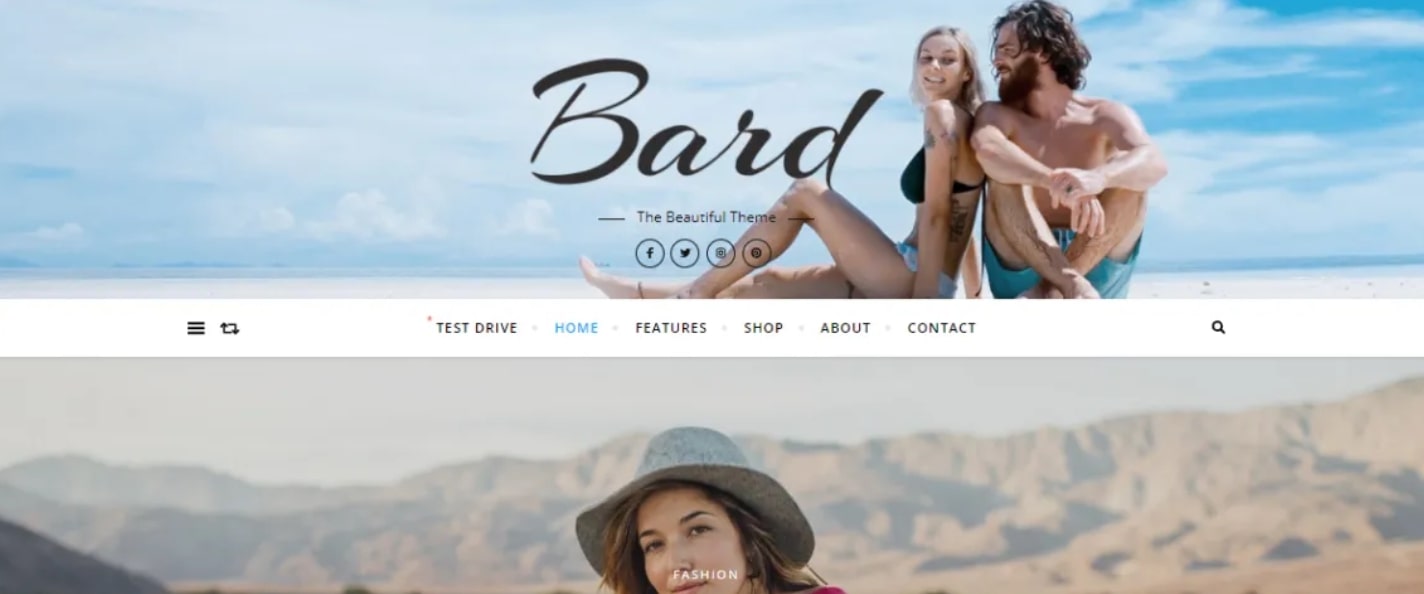 When you're looking for a WordPress theme that will let your blog stand out from the rest, look no further than Bard. With its sophisticated, minimalistic design and ability to be used in any genre or category of blogging, this one's got everything.
Plus, The free, mobile-friendly theme is retina ready and supports WooCommerce making e-commerce integration super easy.
The documentation for this product includes clear tutorials that will help you get started with your site in no time.
Other features include a fullscreen slider in the header as well Instagram widget footer menu SEO friendliness – this means you can customize your site even further by using different page builders like Elementor or Visual Composer.
Key Features
100% responsive design
Easy to customize
Multiple layouts
SEO-friendly
Free updates
33. PhotoFocus (By Catch Themes)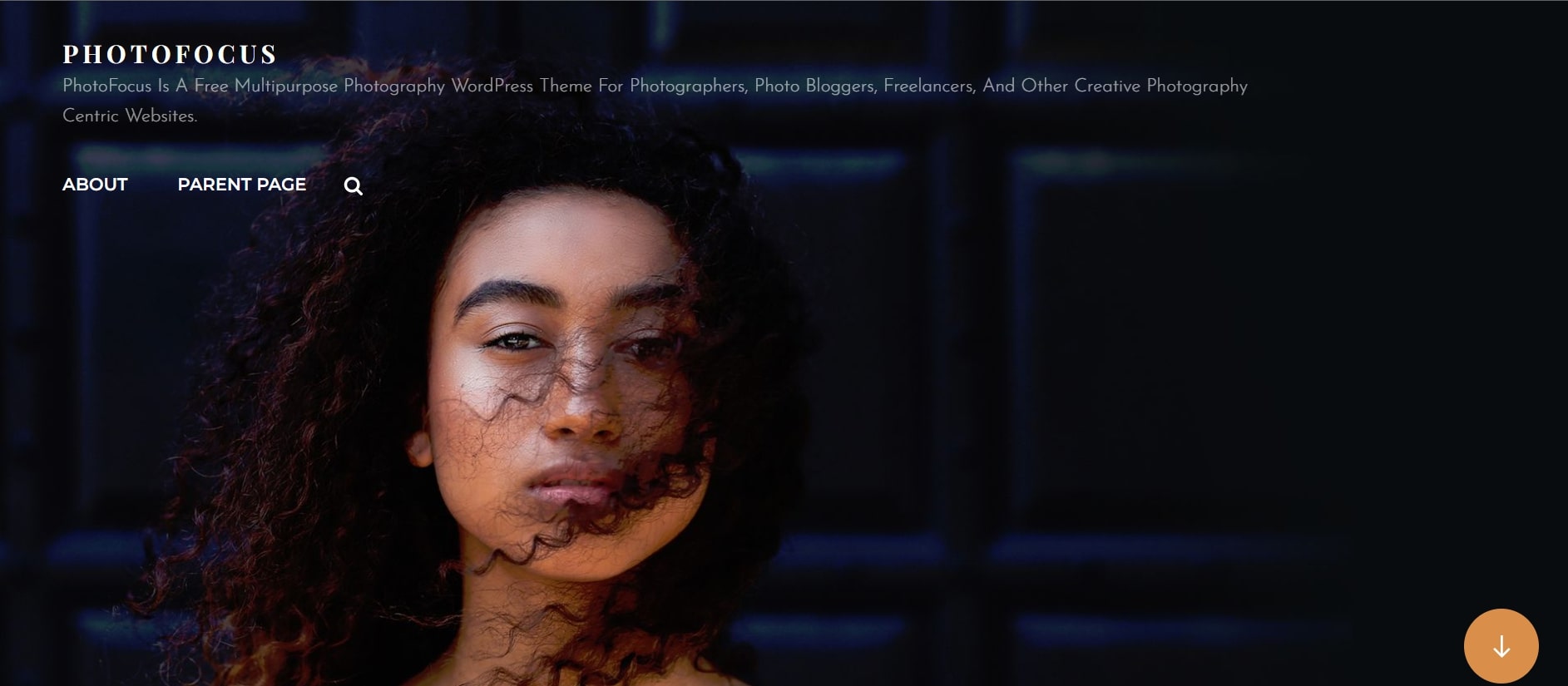 PhotoFocus is an excellent choice if you want your WordPress site to look like a photography portfolio.
Not to mention, this free and multi-purpose theme can transform the way that visitors perceive your website with its beautiful design elements, including elegant typography styles in various colors of gold or black ink on white paper backgrounds.
This theme is a flexible, user-friendly website builder that can be utilized for any type of project. It has many features to help you create your perfect site like custom header media from images or videos placed right on top.
Key Features
A clean and modern design that is ideal for any type of website
All devices are compatible with this responsive layout
With plenty of options, it is easy to use and customize
Includes a powerful drag and drop page builder tool for creating custom pages
Comes with a huge collection of pre-designed elements and modules
Translation ready for reaching a global audience
SEO friendly for better search engine visibility
Supports all popular plugins and third-party software
34. Rife (By Apollo13themes)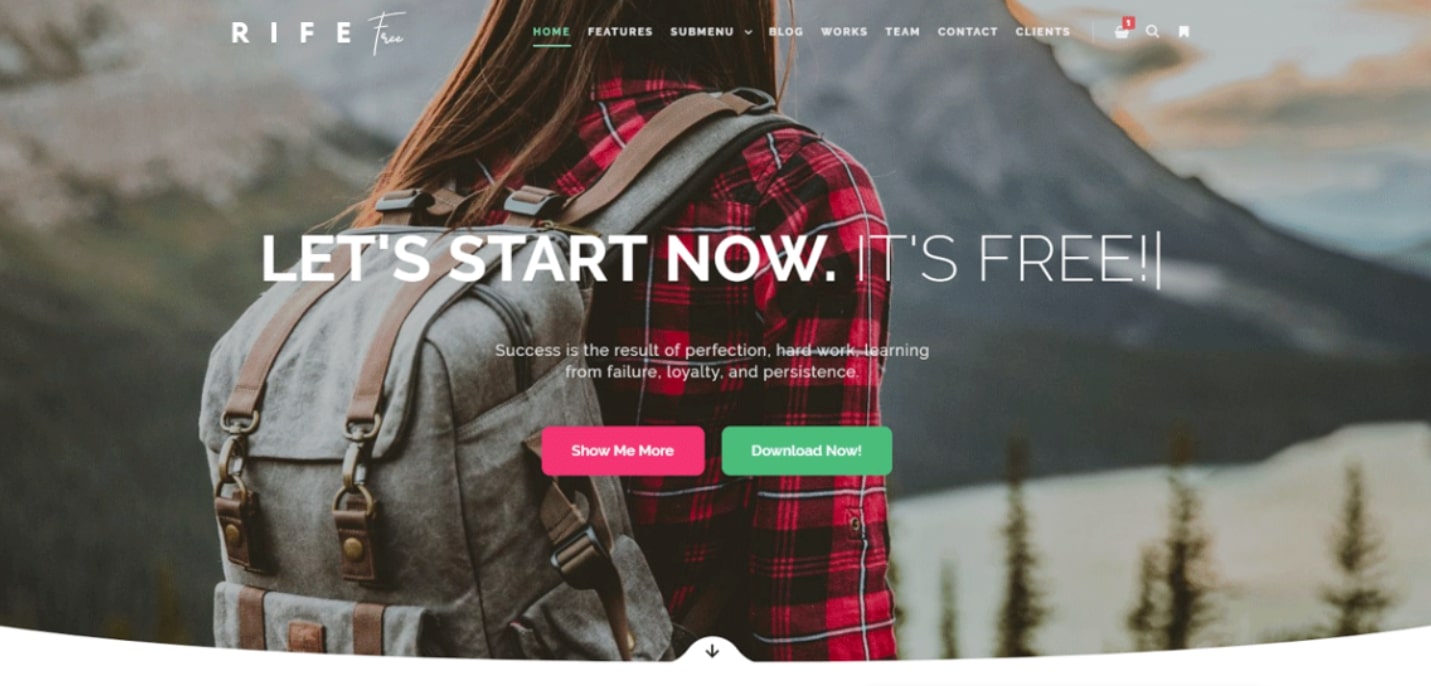 You can display your portfolio online with the Rife WordPress theme. It includes seven different demo layouts that you can opt out of right away, but there are plenty more customizations available as well.
Additionally, this theme includes an image slider and a video slider to help you create a professional website. It's mobile-friendly, so you can share your content on any device with ease.
The mega menu support makes it easy for users who want more information or options than just one page of info.
Plus, post grids give bloggers plenty of real estate when writing posts in order that they're always visible at a quick glance (even if someone views them later).
Key Features
Fully responsive design
Cross-browser compatibility
SEO friendly coding
Easy to use theme options panel
Unlimited color schemes support
35. Cenote (By ThemeGrill)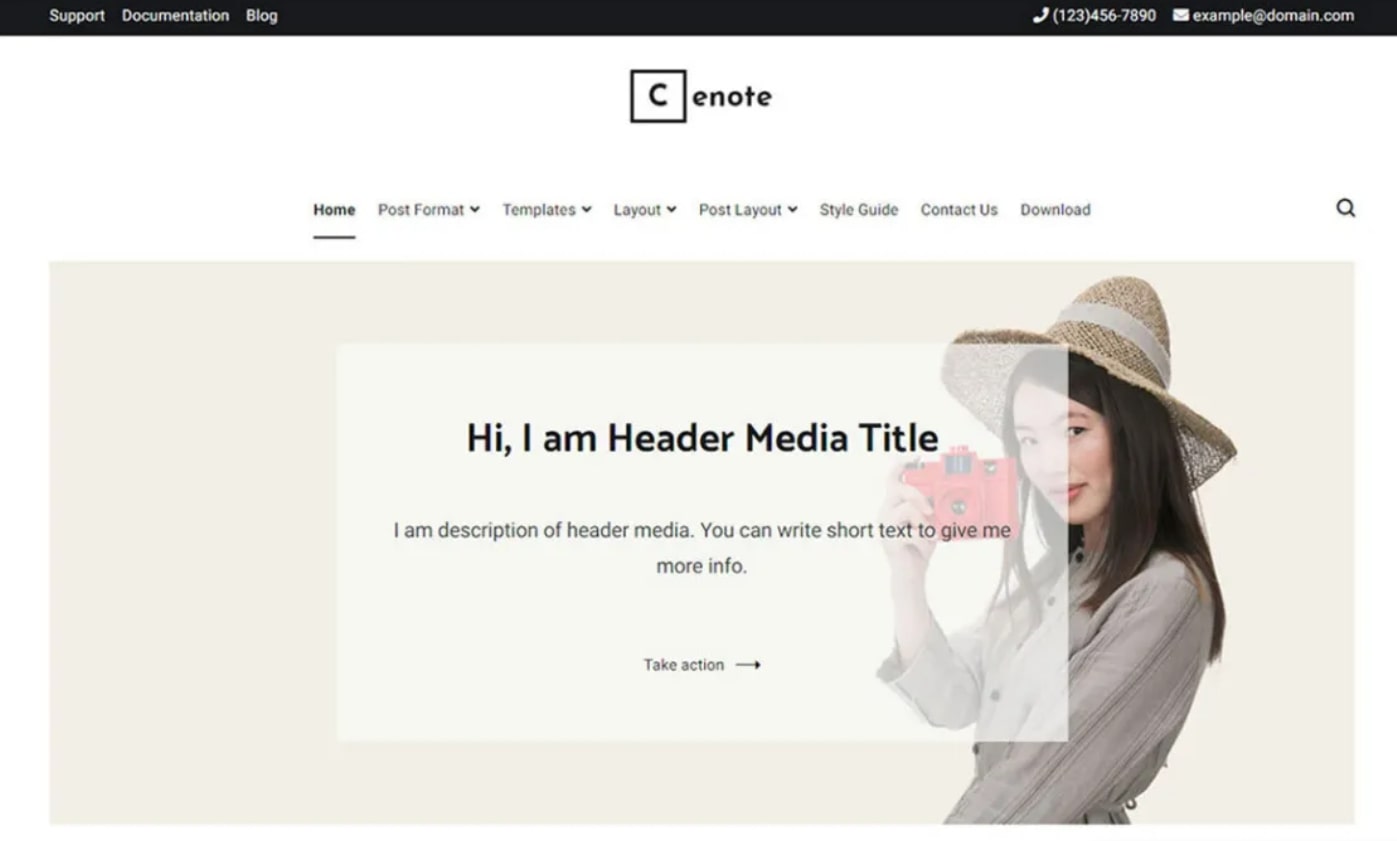 Cenote has amazing features like the ability to post images without having them hosted on your server or even upload directly from Google Drive, you'll find yourself editing more often than ever before.
Furthemore, the demos included in the theme make it super easy to get started with a blog.
All you have to do is simply choose a style you want for your site. The website will be up-and-running quickly without any hassle or confusion.
Key Features
100% responsive design
Mobile-friendly
SEO optimized
Page builder support
Customizable header and footer
Dozens of theme options
Intuitive
36. Woostify (By Dylan Ngo – Woostify)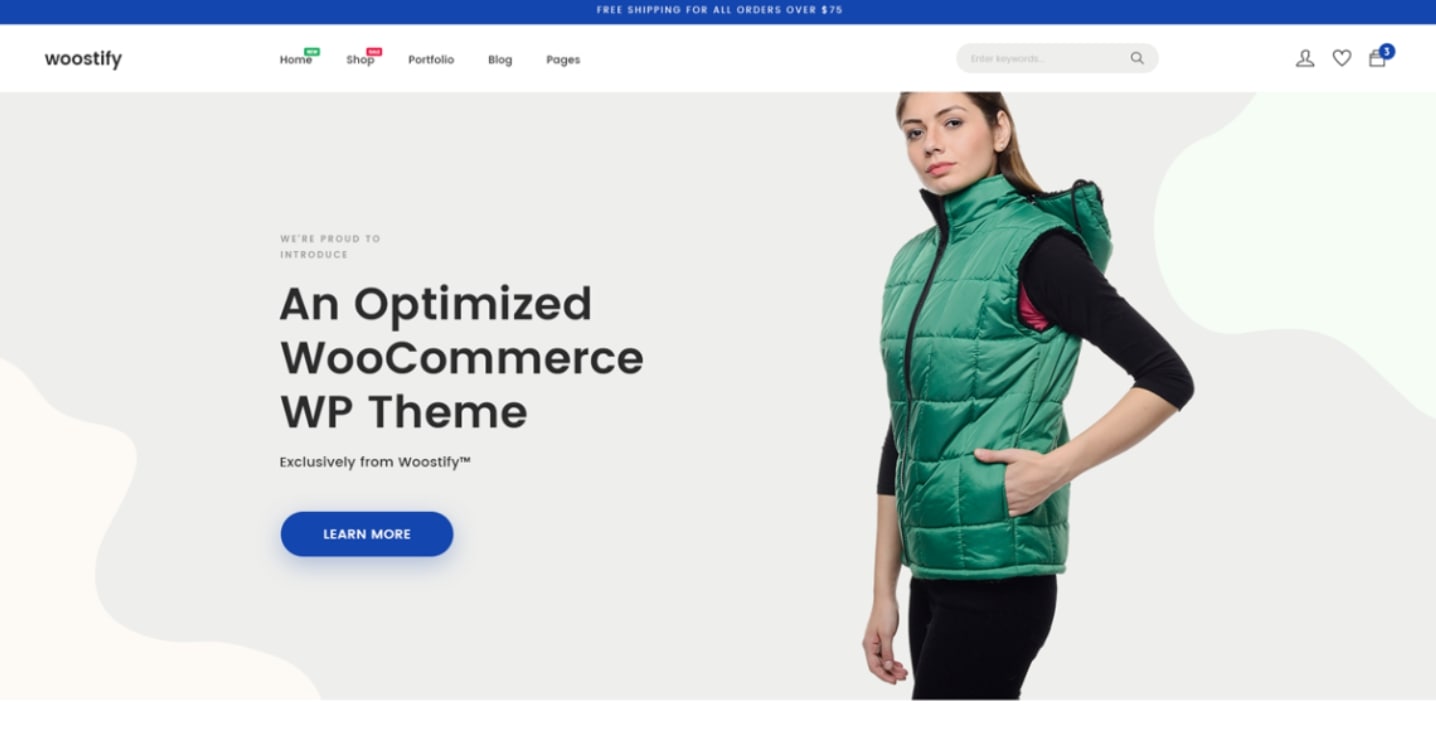 A high-performance theme like Woostify will help you deliver a seamless experience.
The lightweight and built with complete WooCommerce integration, using an SEO-ready structure, makes it essential for online stores to have this product in their arsenal. Woostify has all the features you need to take your e-commerce store from basic to extraordinary.
With an impressive range of design and customization options, Woootsifies' product pages are sure to make customers want more.
Clean, well-balanced design that emphasizes both performance and appearance.
Key Features
Fully responsive and mobile-friendly
Optimized for speed and performance
Clean, modern design
Easy to use and customize
Built-in SEO options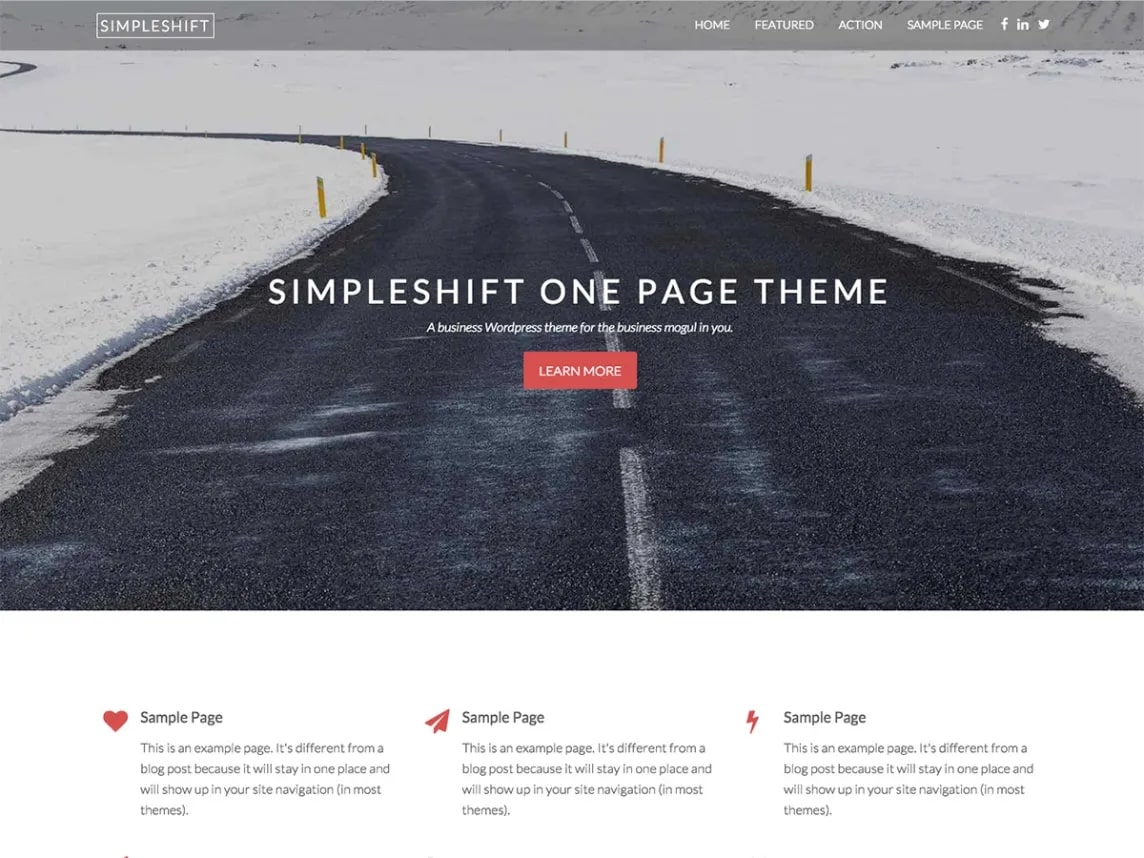 SimpleShift is a great theme that can help you easily create your website and start selling items on the internet. It has all of these cool features that make it easy, like being able to integrate with WooCommerce.
And don't forget about its responsive design so you can view sites in any resolution – whether or not they're still printing paper money at home base viewpoints.
Furthermore, this free theme is great for building a portfolio because it supports good quality images, and creates filters with thumbnails that lead them directly to your work.
Custom backgrounds not only give off brilliant branding related opportunities, but threaded comments allow people to chat about what they like or how much better something else was than expected.
Key Features
The design looks amazing for any device, it's fully responsive
Match your brand's colors and fonts
Powerful features like a custom header, social media integration, and more
Easy to use with no coding required
38. Spacious (By ThemeGrill)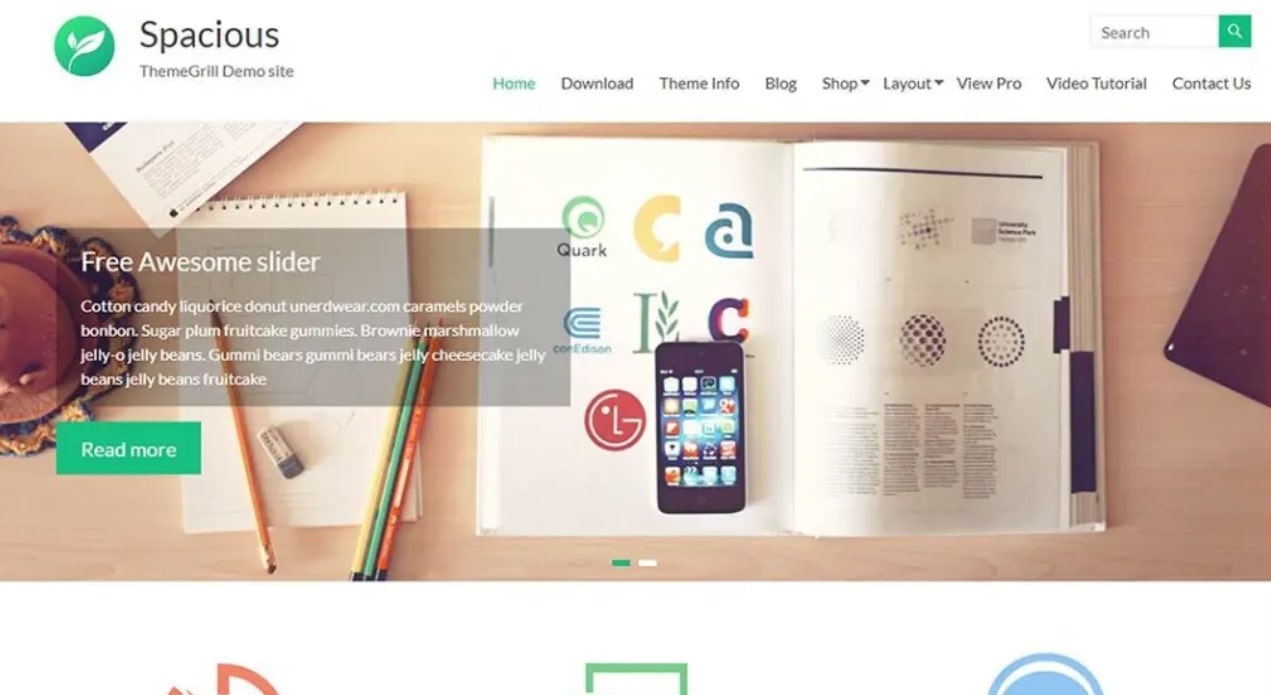 Spacious has a modern and clean layout that's ideal for any type of business. With four-page templates, two widget areas to choose from along with 13 exclusive widgets, you'll have no problem getting your site designed in record time.
Spacious has a variety of translation options for connecting with people who don't speak your language.
Not only that, you can choose between dark and light skins to branding assistance from the primary color features guide – as well as layouts like a box or wide-meshed PDFs if needed.
Key Features
Clean and spacious design that is perfect for businesses or personal blogs.
Includes six different layout options to choose from.
A fully responsive design ensures that it will look great not matter the device
Includes a powerful homepage slider that can be used to showcase your content.
Theme is translation ready, so you can reach a wider audience.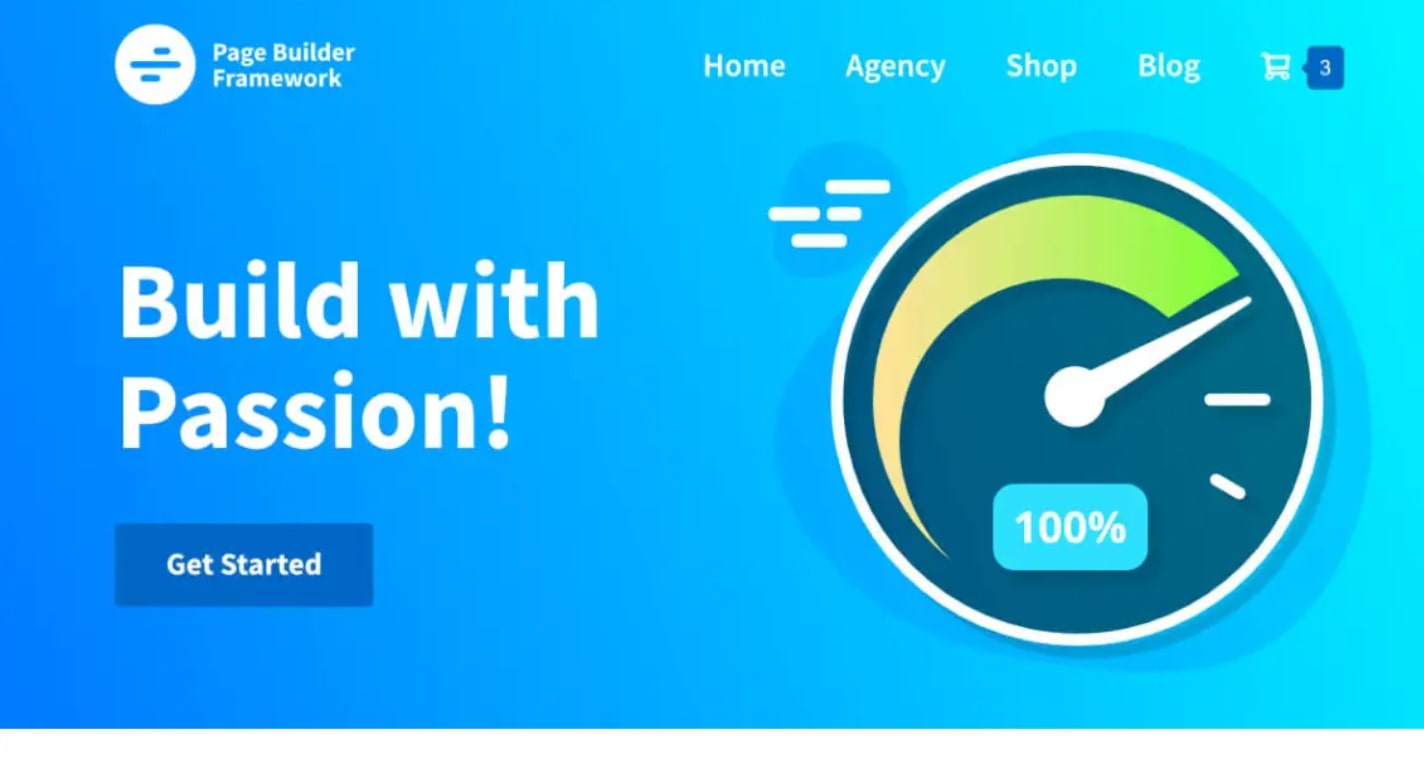 A sleek and stylish website is essential for any business. With the Page Builder Framework, you can create your own pages with ease.
Maybe you're asking yourself, "What makes this tool so special?" It's fast-loading – meaning it won't slow down production speed or eat up bandwidth on people's connections.
Plus, they're easy to customize thanks in part due to their simple design elements like custom text field backgrounds which allow users unprecedented control over their content Edgesaver Profiles let designers mold dynamic layouts without worrying about coding.
There is no need for technical skills with Page Builder; it's very lightweight and flexible. It also comes with transparent headers that allow you to customize your website according to the needs of customers browsing on their devices or desktop browsers without having them scroll all the way vertically down.
Key Features
Code that is lightweight and fast.
SEO and Ecommerce integration is built-in.
Flexible and customizable options.
Enhancements for WordPress using visual hooks.
A child theme generator.
40. Kadence (By Ben Ritner/Kadence WP)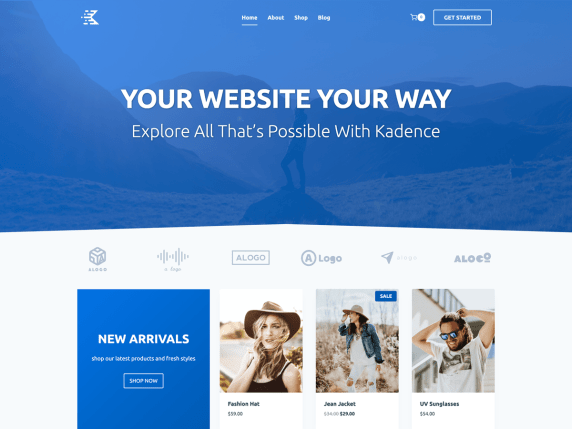 If you're looking for a fast yet user-friendly theme, check out Kadence.
This lightweight and easy-to-use website theme has everything from starter templates that can be customized in minutes with drag & drop header/footer creators all the way up through extensive plugin integration, so your site will always stay current without having any technical knowledge whatsoever.
Furthermore, the simplicity of this theme is what makes it so great for beginners. There are no overwhelming options or settings which will be intimidating to those who aren't quite sure where they need to start when installing a new website onto their computer, phone, etc.
Key Features
Lightweight and lightning-fast theme.
An easy-to-use header builder.
Footer builder.
Built-in Woocommerce features.
Compatible with Elementor and Beaver Builder page builders.
41. ColorMag (By ThemeGrill)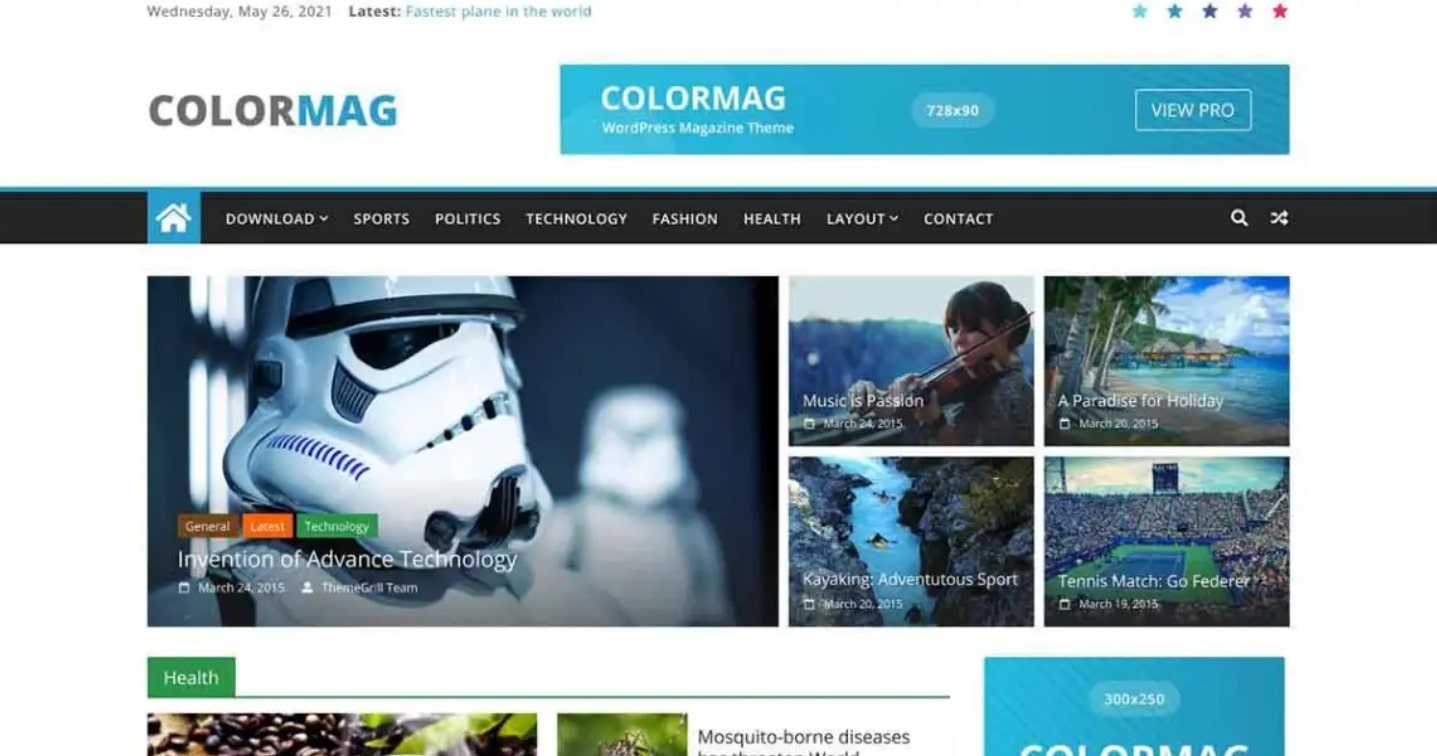 Why not make your magazine website more popular by using a ColorMag theme? As a free theme, you will be able to display ads. Your followers on Facebook or Twitter have an opportunity with this design.
Plus, with WordPress's extensive plugin library, you can quickly integrate new features into your website. Just some coding skills would be enough for recent posts or gallary lists on the homepage, for example.
This theme is a versatile WordPress theme that allows you to customize every aspect of your website. Though the functionality of this WordPress theme may seem basic, it's perfect for those who have not experienced developers.
More importantly, though, is that designers will find ColorMag's simple backend very useful and easy to work with- even if they have many authors in their magazine.
Key Features
ColorMag is a perfect theme for news, magazines and blogs.
It is highly customizable with several color schemes and layout options.
ColorMag comes with built-in social media integration and support for popular plugins.
Translatable and easily customizable, the theme supports multiple languages.
ColorMag is a responsive theme that looks great on all devices.
Conclusion
Your time spent reading our roundup of the 41 best free WordPress themes is greatly appreciated. As you can see, there is a WordPress theme out there for every type of field of life.
Don't worry if you didn't find the perfect theme for your needs in this list. Before choosing a WordPress theme, make sure you check out all the other great ones.
Do you have a favorite WordPress theme for writers that we didn't include in this list? Let us know in the comments below.