The best WordPress LMS plugins are all you need to open the doors of online education and supply courses through the internet, and we're here to bring them to you.
The world is quickly moving towards web-based education, and out of the worst circumstances of a global pandemic, LMS (Learning Management Systems) have risen to great heights. Since the majority of the internet runs on WordPress, it isn't surprising to know that several free LMS plugins exist for the platform, and we bring you a quick roundup of the best ones out there.
Best Free LMS WordPress Plugins in 2021
---
Tutor LMS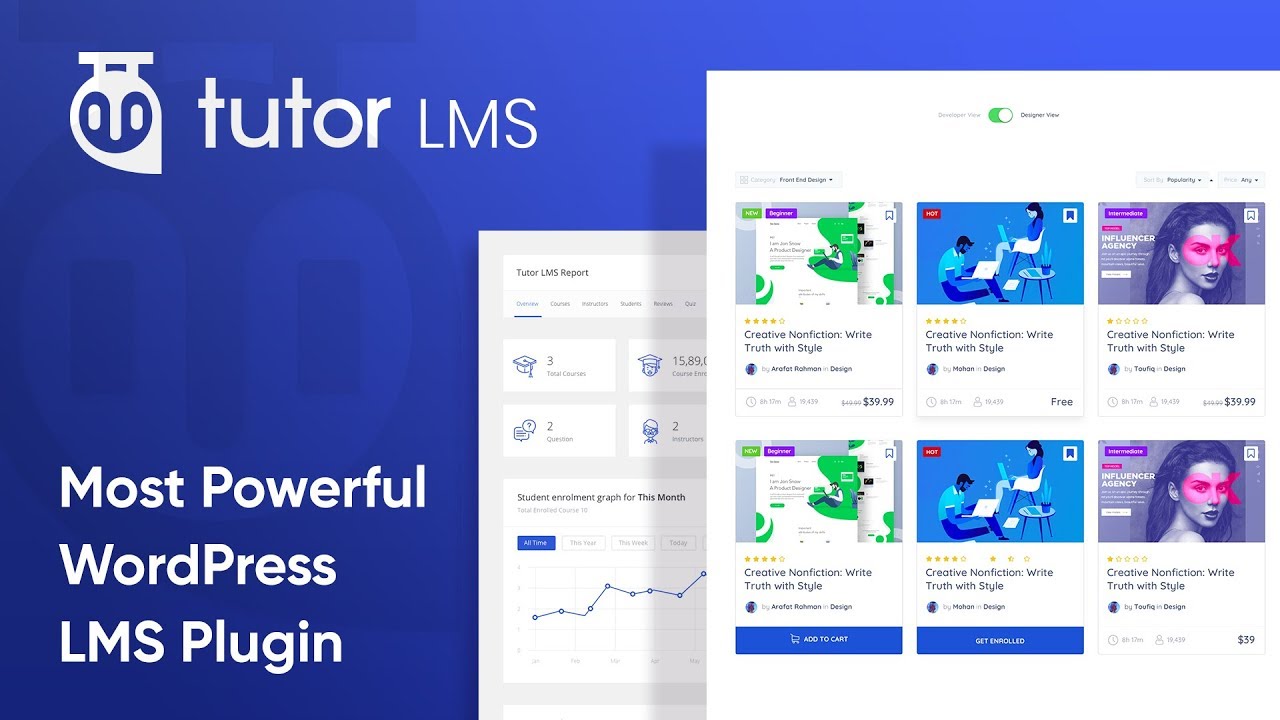 We begin our list of best free LMS plugins for WordPress websites with Tutor LMS. Tutor LMS is a powerful, feature-packed tool that will help you create and sell courses over the internet with ease. Loaded with efficient features, Tuton LMS lets you deal with a number of activities. Everything is flawless from crafting quizzes that are challenging and fun at the same time to creating interactive lessons. Moreover, you can deal with building powerful reports, stats making, and more. In short, Tutor is among the best WordPress LMS plugins to manage, organize, and even monetize the online home for your educational institute.
Learn Press

Although free to use, Learn Press is among the best WordPress LMS plugins that bags premium features. The tool makes you look at a comprehensive solution for everyone who is looking to build an online home for his/her school/tuition/ or anything similar. Undoubtedly one of the best free LMS plugins out there that lets you deal in more than creating and selling courses online. With Learn Press, building a course curriculum is super simple. Also, there are flexible ways to craft and categorize the sections of your website with lessons and quizzes. Give it a try, and you'll get to know how efficient it can be for your website.
Sensei LMS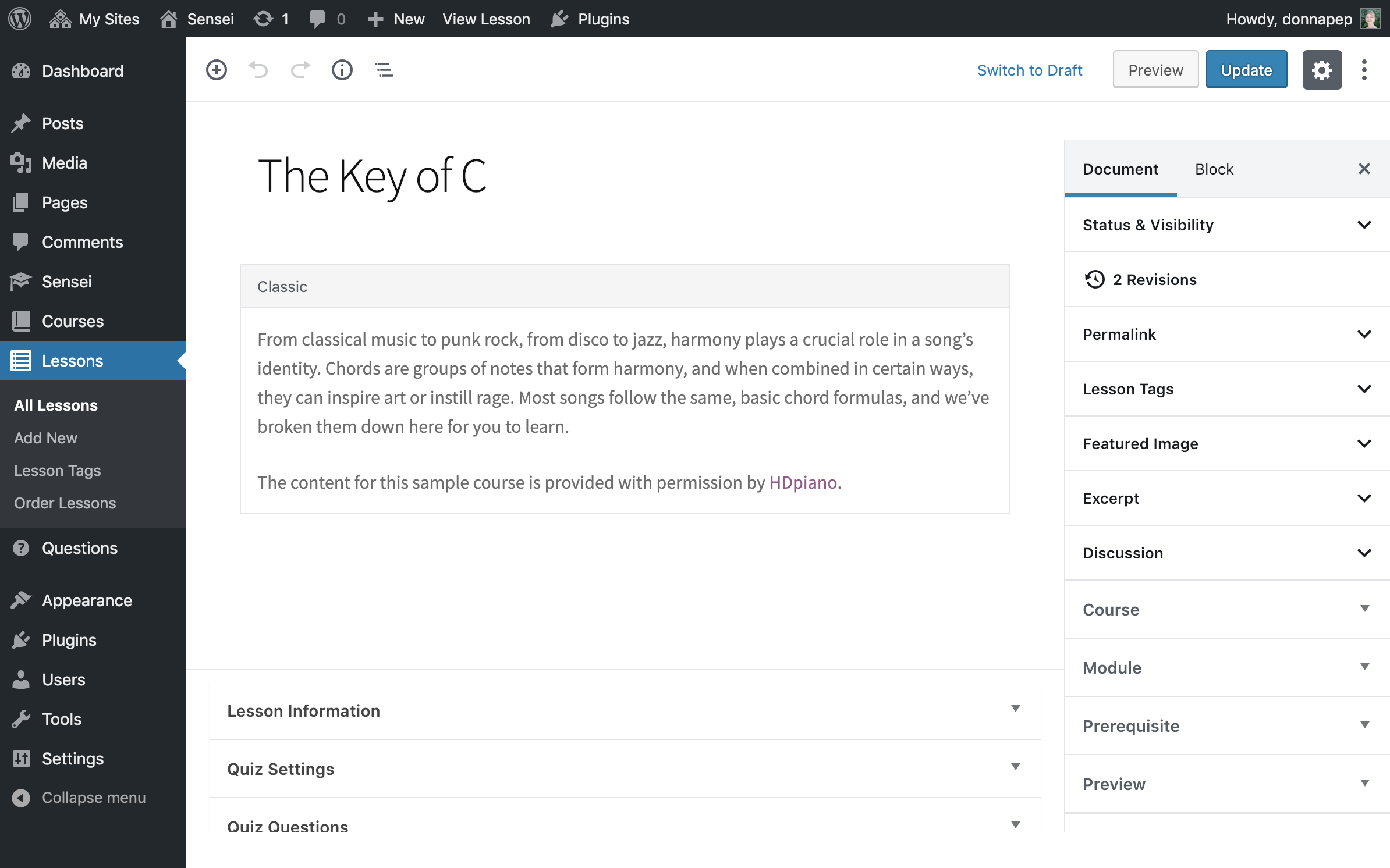 Coming from the home of 'Automattic," Sensei is the next promising free LMS to look at. All thanks to the features that load up with this WordPress LMS, creating online courses, lessons, and quizzes has never been that user-friendly. You'll neither need to hire a developer nor get yourself into coding courses to make your lessons look great; Sensei LMS will help you throughout. Additionally, the plugin makes room for WooCommerce compatibility, making sure you sell your courses with no issues whatsoever. All these and more list Sensei as the best free LMS plugin of all time.
LifterLMS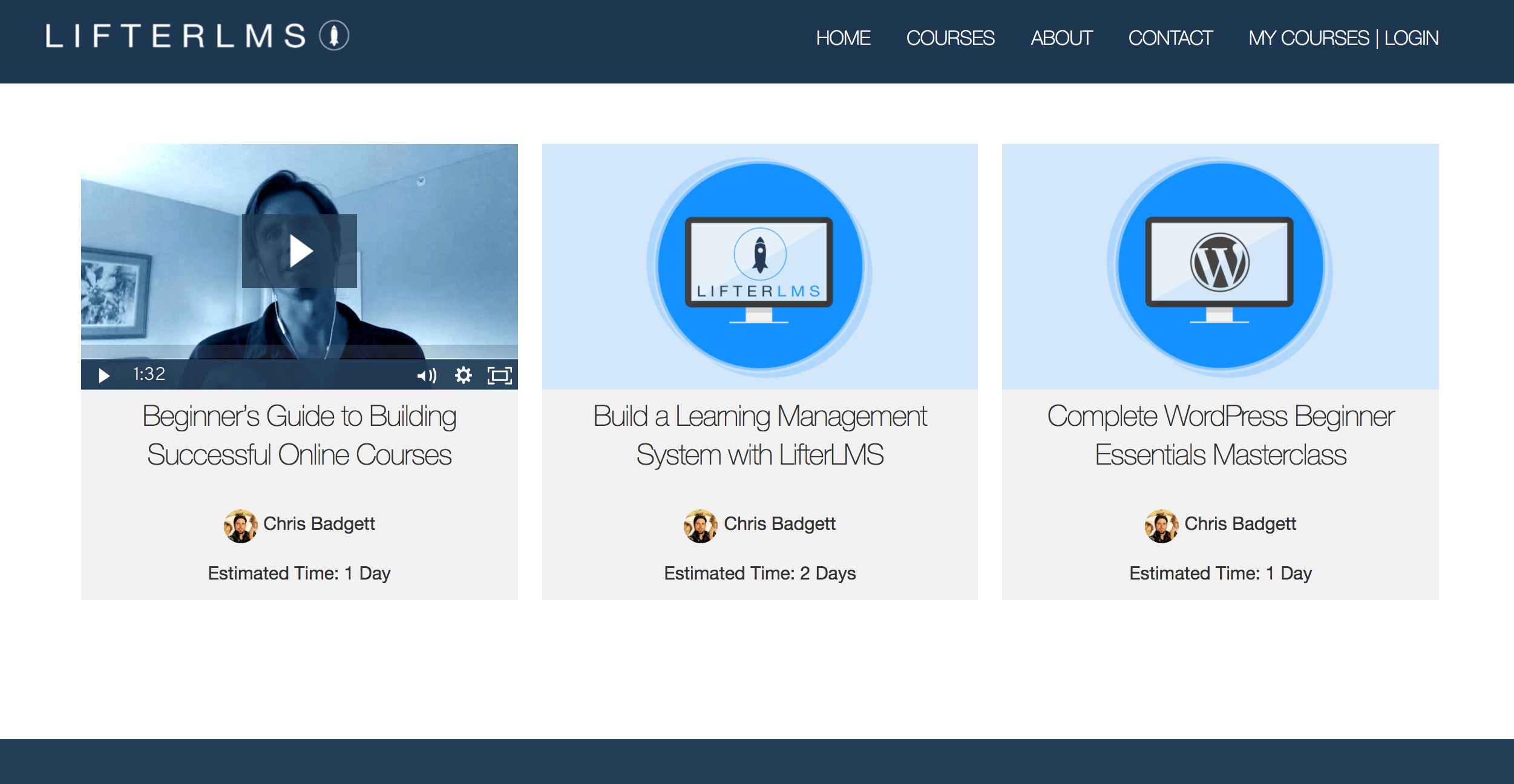 If you're after the most innovative WordPress plugin for LMS websites, the one from Lifter needs to have your attention. It is indeed a powerful, best free LMS plugin for WordPress websites. Quick access to LifterLMS, and you're well on your way to creating online lessons and training that engages audiences worldwide. The plugin also allows you to sell courses online and craft membership-based websites with no hassle. The plugin works flawlessly with popular WordPress page builders that include Elementor, Beaver Builder, and more. Another amazing feature of LifterLMS is that it gets easily integrates with promising website tools like Affiliate WP, WP Fusion, Monster Insights, etc.
MasterStudy LMS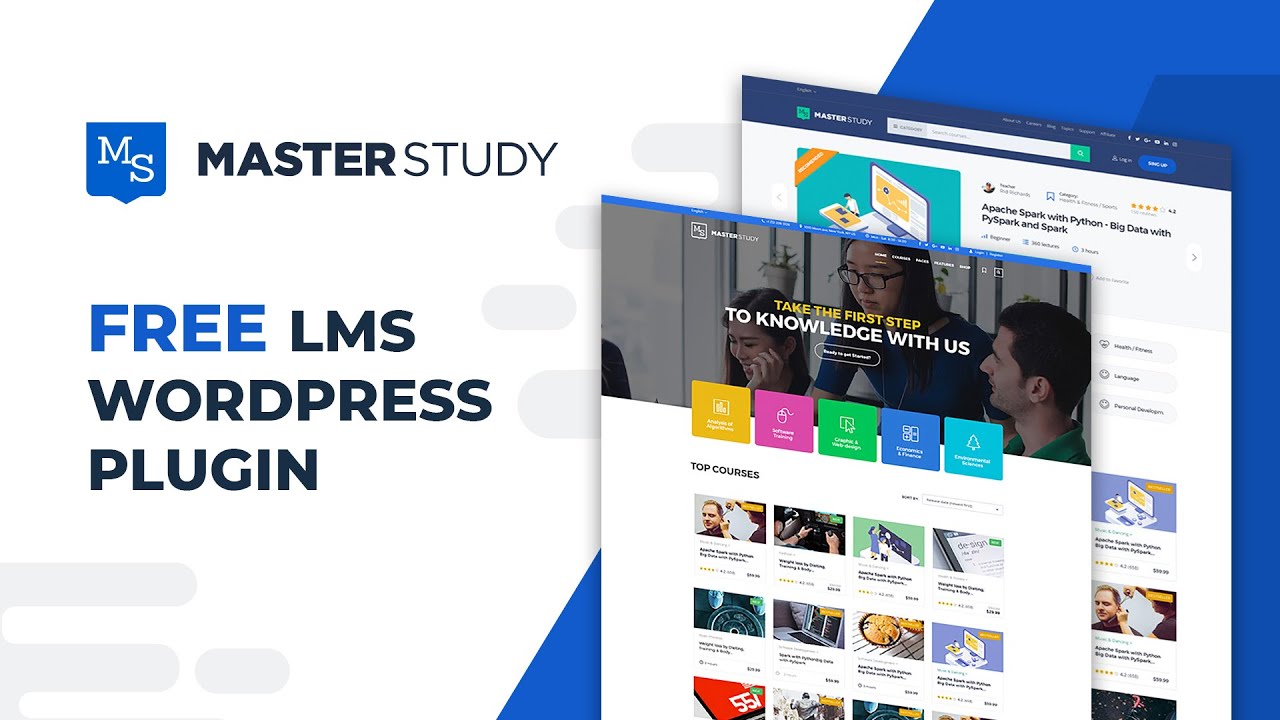 MasterStudy is a comprehensive, innovative, one of the best free LMS WordPress software that bags in a long list of efficient features for educational websites. For anyone who is planning to create an online platform that celebrates all the industry-specific e-learning elements, Master Study is a promising option. Featuring one of the most flexible approaches to create and sell online courses, the plugin is one that you'll fall in love with. Master Study as the best WordPress LMS is pretty versatile in nature. The tool will help you deal with every section of e-learning in a manner that speaks the language of convenience from courses to quizzes.
Tutor LMS Elementor

Elementor is a popular page builder that needs no real introduction. For those who're using Eleemntor to craft web pages, there is a piece of good news. Tutor is a brilliantly made LMS add-on that can ease up the entire process of setting up the most professional website ever. However, just an add-on, the tool in no way lacks efficiency. It is among one of the most flexible, the best free LMS plugins available that will let you design web pages focusing on eLearning courses just the way you desire. Apart from courses, you can also create course carousels and feature listings. One thing that makes Tutor LMS so special is that it syncs excellently with the Elementor page builder.
Cluevo

With CLUEVO, you're looking at an innovative Learning Management System built for professional WordPress websites. The highlight of this plugin that lists it among the best free LMS WordPress tools out there is the ability of this tool to allow users to add SCORM e-learning modules. Also, featuring video tutorials, podcasts, and more are made flexible with Cluevo. The tool brings in a great way to organize content into courses, chapters, and modules in a straightforward manner. Cluevo also lets you easily manage permission levels with varied individuals. In other words, CLUEVO LMS will empower you to set permissions for a dedicated level of the entire learning tree. You can choose from providing no access to letting no overall access conveniently.
Tutor LMS Migration Tool

There are several instances when any user needs to transfer the entire existing database from the currently installed LMS plugin. In that case, the migration tool from Tutor LMS comes in handy. From the courses to quizzes, from information to all other essential modules, everything is safe and intact. Let's get it straight, this is not one of those all-out best LMS WordPress plugins that we're talking about, rather an additional solution that will avoid you from getting indulged in complex migration settings. The plugin brings in a simple one-click auto migration facility with which you can transfer your data easily.
WP Courses LMS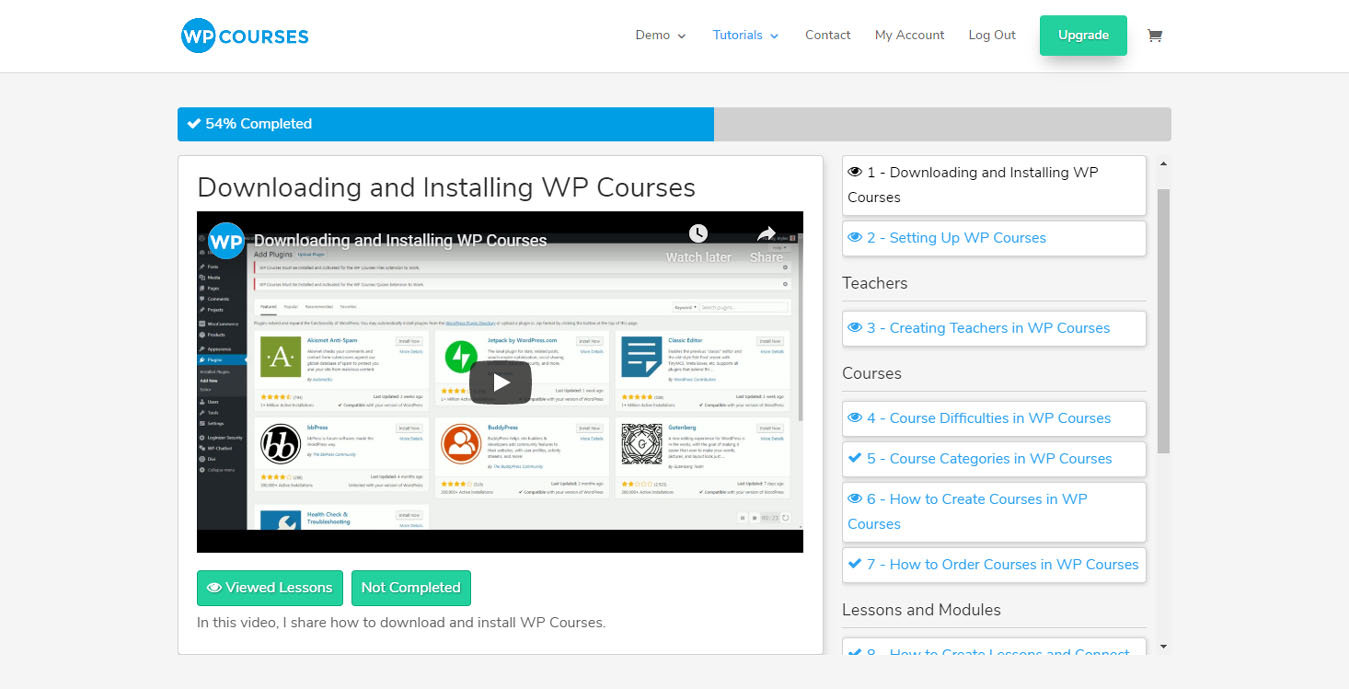 WP Courses is another full-featured plugin that comes as a one-place destination for all the website activities that revolve around the learning management system. It is one of those best free LMS tools that makes creating courses a breeze. In other words, building a WordPress site to showcase your courses in an intuitive interface has never been that easy. WP Courses LMS features a design that seamlessly integrates with any theme you're using. Additionally, the plugin is mobile-friendly, which makes sure your courses are easy to navigate on any device. With no coding knowledge, WP Courses LMS will let you enhance the functionality of your website in minutes.
Namaste LMS

Number ten on our list of best free LMS plugins for WordPress websites, we've got Namaste LMS. Supporting a limitless volume of courses, lessons, and more, this plugin brings in a lot to work with. No matter if you wish to set various rules for accessing the courses you create or tend to mold the lesson access and completeness entirely on the basis of assignment completion, test results, or let the manual approach be assigned, Namaste LMS will let you do it all. Apart from that, you can use this lms WordPress plugin to offer students the ability to earn certificates upon completing courses. Also, awarding grades is possible with this best free LMS tool.
Edwiser Bridge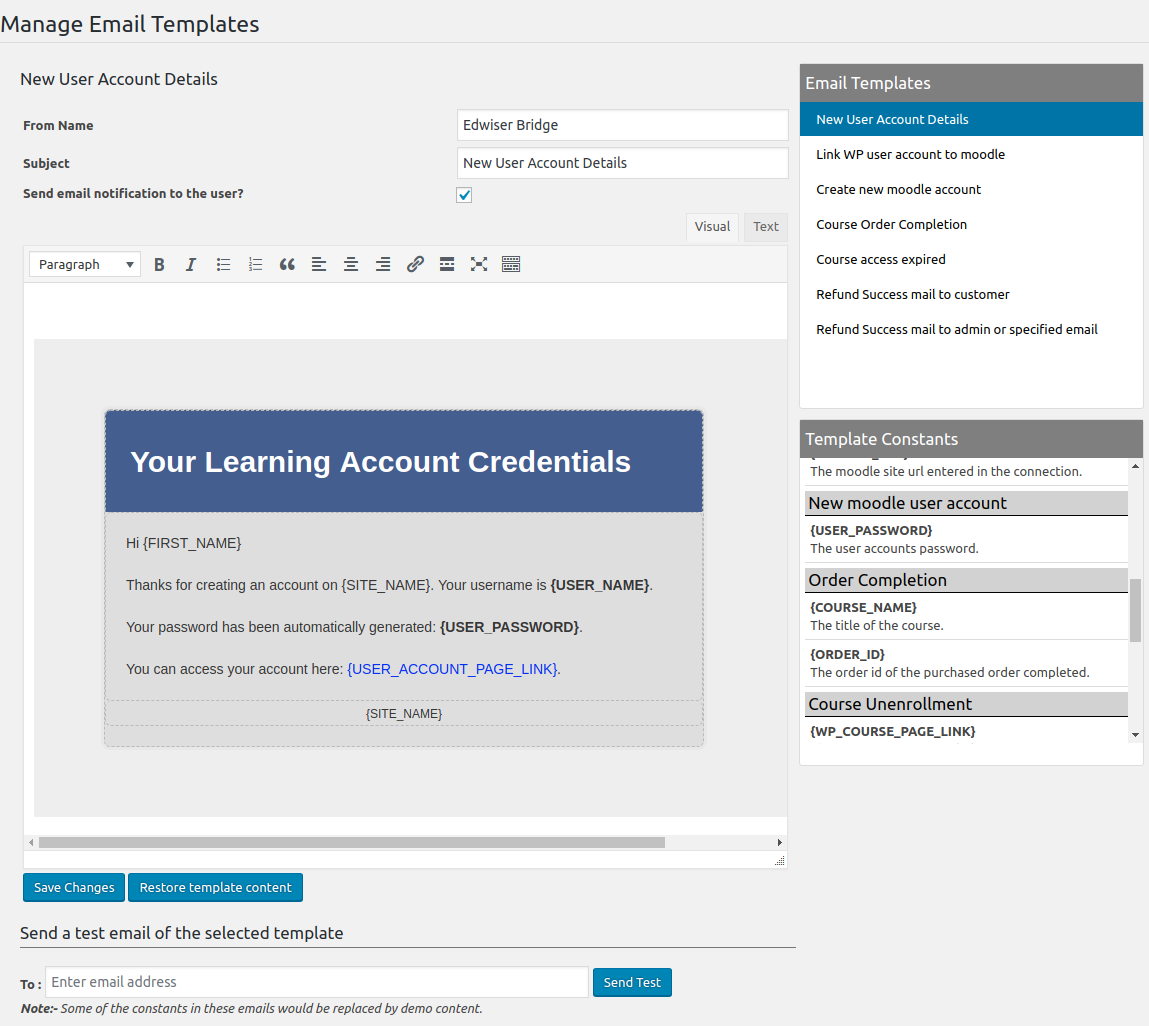 Are you someone who uses various Moodles? Are you someone who creates courses seeking the most robust integration option to use WordPress and WooCommerce for selling them? In that case, you need to have your attention on Edwiser Bridge. Flooded with efficient features, it is one of the best free LMS integration tools out there. From synchronizing module course categories directly into WordPress to selling them through WordPress websites and accepting payments via PayPal, get ready to get everything you need with Edwiser Bridge.
Oxygen Tutor LMS

Having talked about Elementor page builder, let us shift our attention towards the Oxygen page builder users. If you're still in search of the best free LMS tool that can help you transform your website in no time, look no further. Oxygen Tutor is a plugin that amazingly integrates the Tutor LMS with the well-known Oxygen Page Builder plugin. Oxygen Tutor LMS is rich in functionalities and offers limitless customization freedom.
WPLMS H5P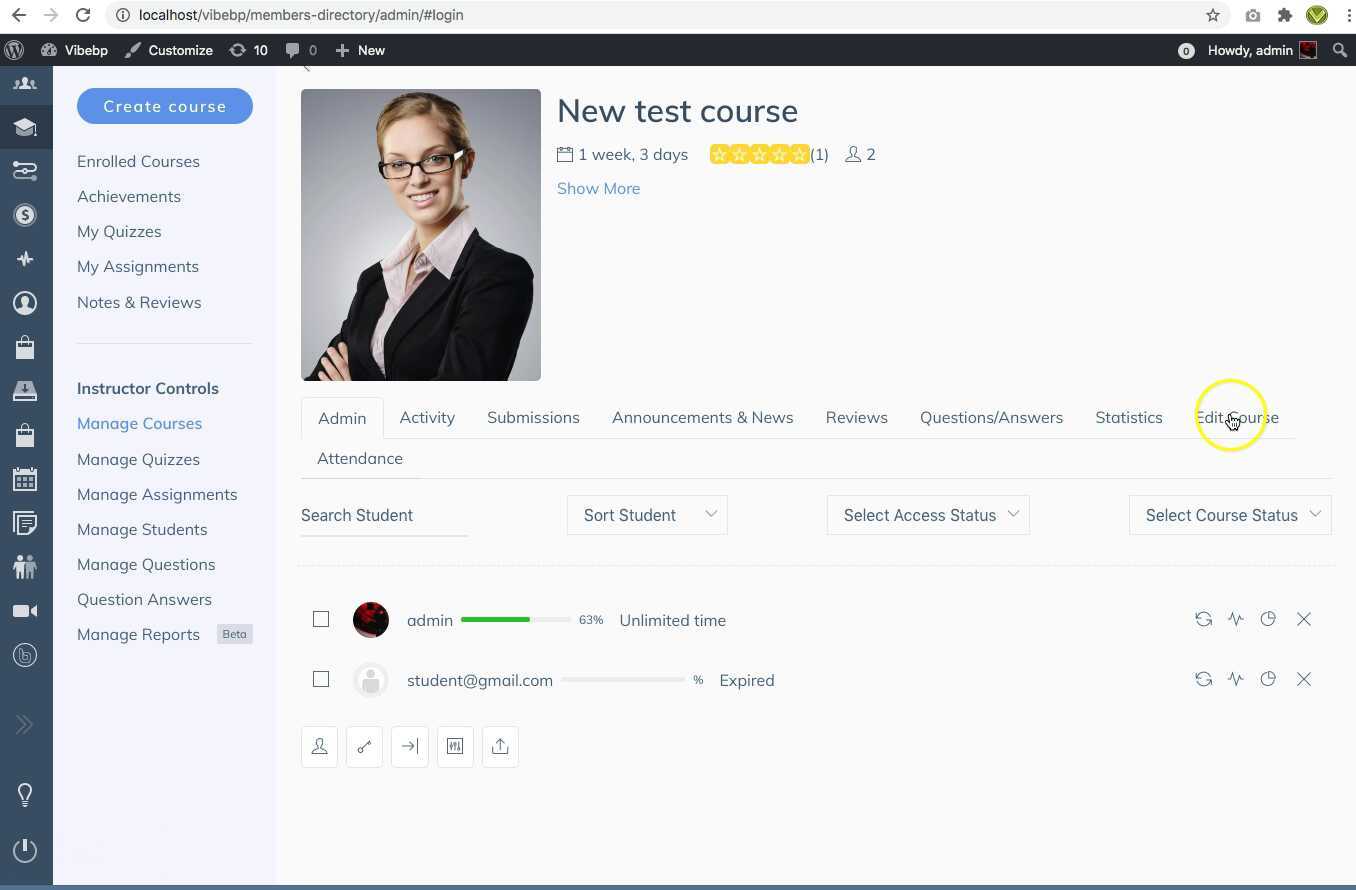 (photo credit: wplms.io) Here is the must needed plugin for those who seek the best free LMS tools that can work with H5P components. Quick access to this tool, and you can create interactive quizzes to display on your website.
GamiPress

Whether you're after creating engaging quizzes or frame lessons on your WordPress website, the GamiPress plugin is going to bring in assistance like no one else. This is one of the amazing, best WordPress LMS plugins that focus on gamifying your website. In other words, you can turn your website into a quiz oriented gaming platform that is efficient enough to drive attention worldwide.
Mitxen LMS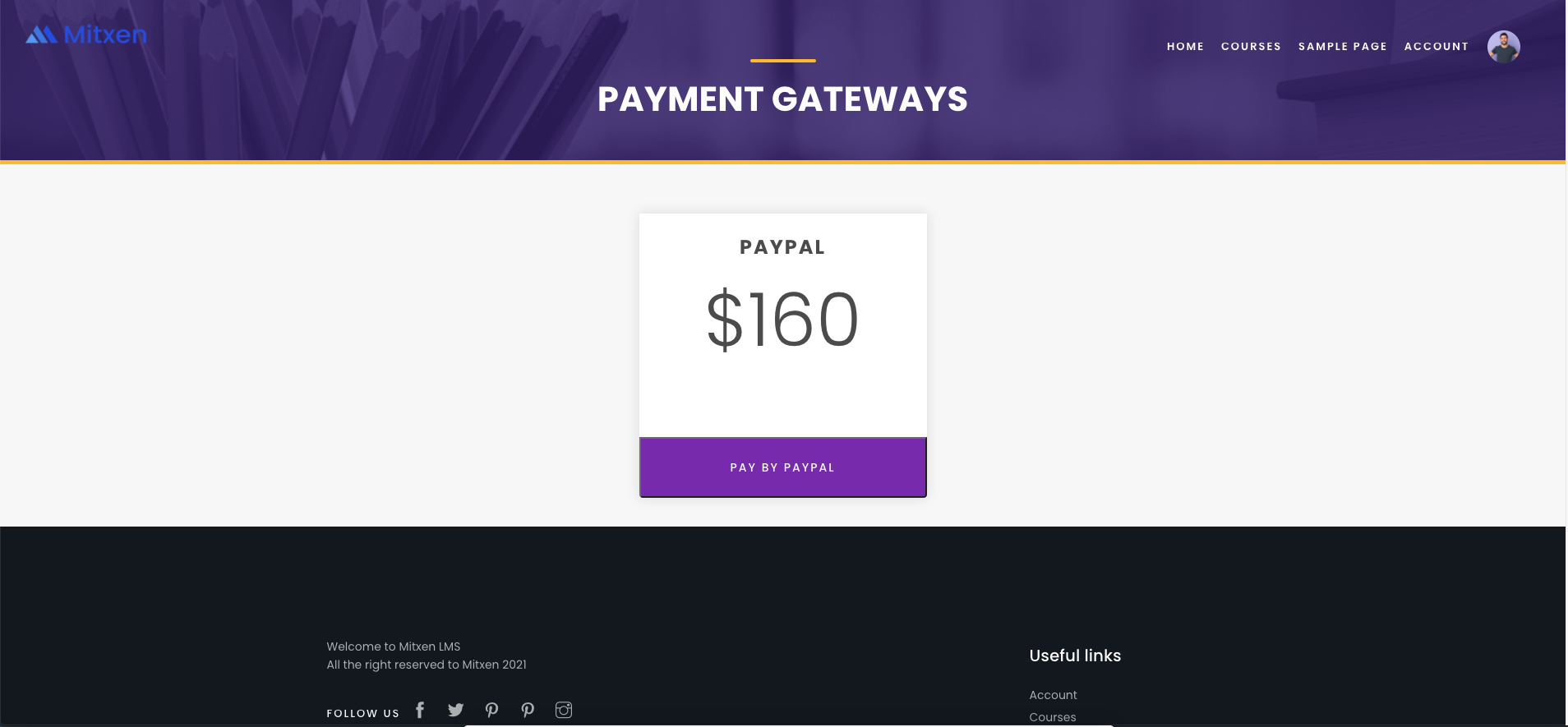 Mitxen LMS WordPress plugin is another incredibly designed free WordPress plugin that serves as an online learning management system. The Mitxen, as one of the best WordPress LMS plugins, you can create courses on any topic and publish them in a manner easily accessible for the users. Once done, you can sell those and accept payments through secured gateways. An excellent plugin indeed for every educator who's willing to go online.
WPAttest LMS Plugin

To conclude our list of best WordPress LMS plugins, we've WP Attest to bring into the scene. This is one of those WordPress LMS plugins that fit great for websites that revolve around all sorts of eLearning purposes; You can do a whole lot of things with WPAttest LMS plugin that extends from creating online courses directly through your WordPress dashboard and then selling them with ease. The theme is ready to work with Gutenberg-ready, which opens up the doorway to customization paradise. WPAttest is one of those best free LMS tools that will help you run and manage online courses in the manner you desire. The tool also brings a flexible way to let students sign up and access the pre-made lessons with ease.