When you plan to build a WordPress website for your tech company, it's crucial, to begin with, the appropriate choice of theme. Searching for a tech-based theme will provide you with multiple options. But sadly, not all are qualified to serve the crafting a productive website. As a solution, we've prepared the list of the best WordPress themes for technology websites and businesses around it.
Best Tech WordPress Themes 2021
---
Applauz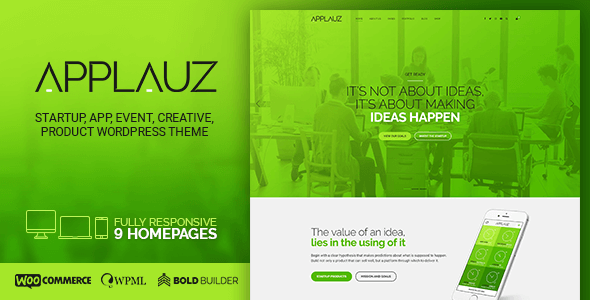 Applauz is an all-rounder tech theme for WordPress that can be used to create high-end websites easily. It comes with six modern and elegant homepages that fit into any tech-oriented piece. Applauz also features easy layout customization. With this, you can blend in your creativity and come up with an eye-catching website. Besides, the retina-ready theme also does complete justice to the responsiveness over various devices.
TechLink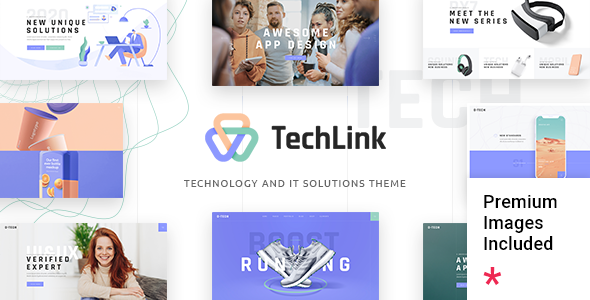 TechLink by is a clean, modern and responsive technology WordPress theme. Designed to meet the requirements of tech websites, TechLink by Mikado Themes is home to everything essential. With pre-designed page layouts and the compatible Elementor Page Builder, you can create your website in the desired manner. Besides, the theme also bags in optimized codes to ensure proper functionality.
Braintech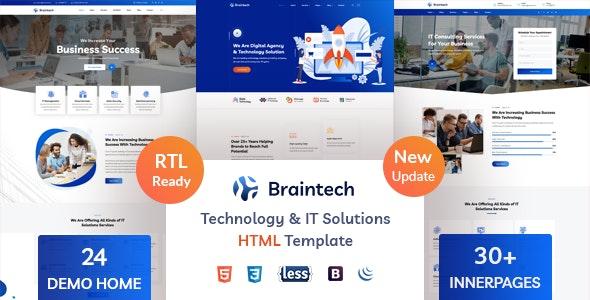 Braintech is another professional WordPress theme for technology websites. The theme comes with 22 demo pages to help you create a stunning website in minutes. Braintech has compatibility with the Elementor Page Builder that opens up doors of creative possibilities. The feature-rich theme also brings multiple plugin support that adds up to its overall efficiency.
Itinc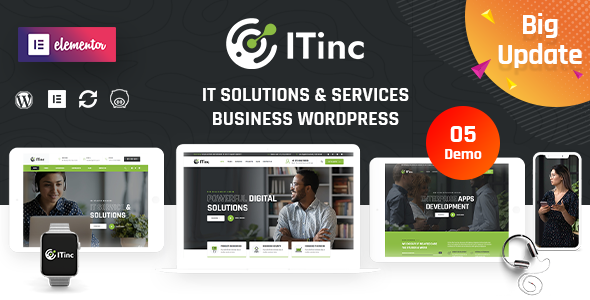 ITinc by "themesion" is a responsive WordPress theme for technology websites. Thanks to the features, this theme fits in as an excellent solution for all tech-based website creation. The attention-grabbing demos, compatibility with premium page builder Elementor, extensive plugin support, and more ensures users ITinc secure a place as one of the best technology WordPress themes.
Execoore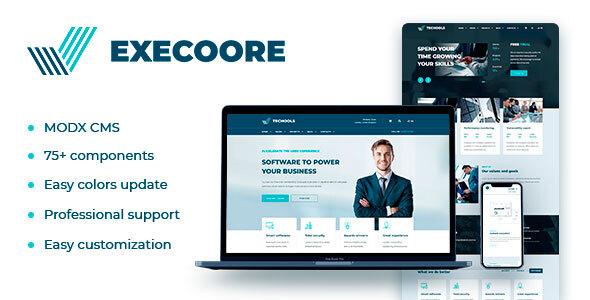 Execoore by Schiocco is an attractive, easy-to-use tech WordPress theme that comes with rich features. The theme features more than 40 pre-designed pages, over 4000 icons, and other elements for creating a high-end tech website. This flexible and professional theme, specifically built to serve tech services, does complete justice to the performance sector.
Startit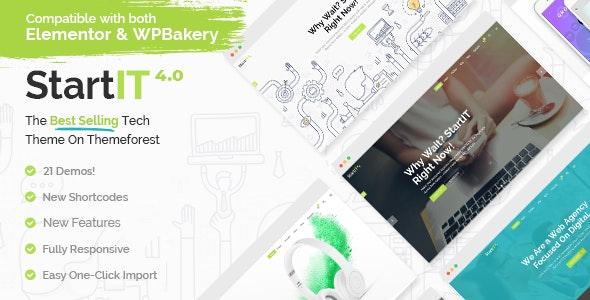 With Startit, you're looking at one of the best WordPress themes for technology websites. This theme is designed to serve the vision of every tech enthusiast. Whether we talk about the premium page builders or the effective plugins, this tech WordPress theme is home to every essential feature. Besides, the large collection of pre-designed layouts ensures to add value to the overall convenience.
Mitech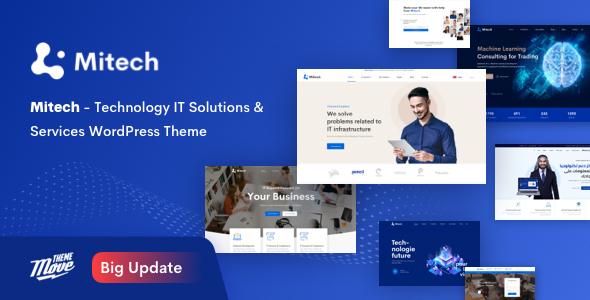 Mitech is a powerful WordPress theme for building top-notch websites based on the technology niche. The theme has more than 12 demo pages that elegant enough to please the visitors. In addition, the theme also brings layouts dedicated to technological case studies. The highly responsive theme also features modern customization options to ensure you don't miss a chance of creating the most promising website.
TechLine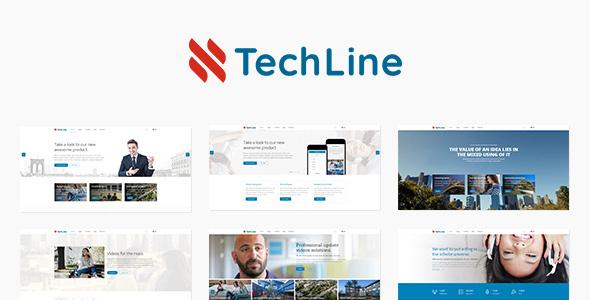 TechLine is a modern theme that loads up with features effective towards building a professional website. The theme is on the WPTF modular framework. This provides users with an incredible ability to customize almost everything. Moreover, the theme is designed to talk performance. In simple words, TechLine is a fruitful tool for creating productive websites.
Digitech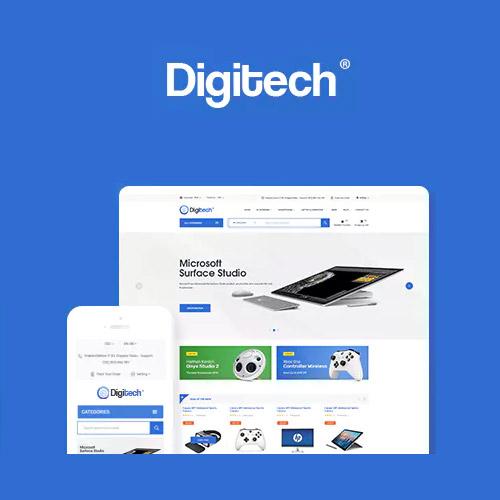 When we talk about flexible WordPress themes for future-ready technology websites, Digitech is genuinely a promising option. The responsive nature, elegant demos, and premium plugins everything blends within the theme perfectly. Further, Digitech comes with the Visual composer. This professional builder will help you desirably create the website pages.
Tanda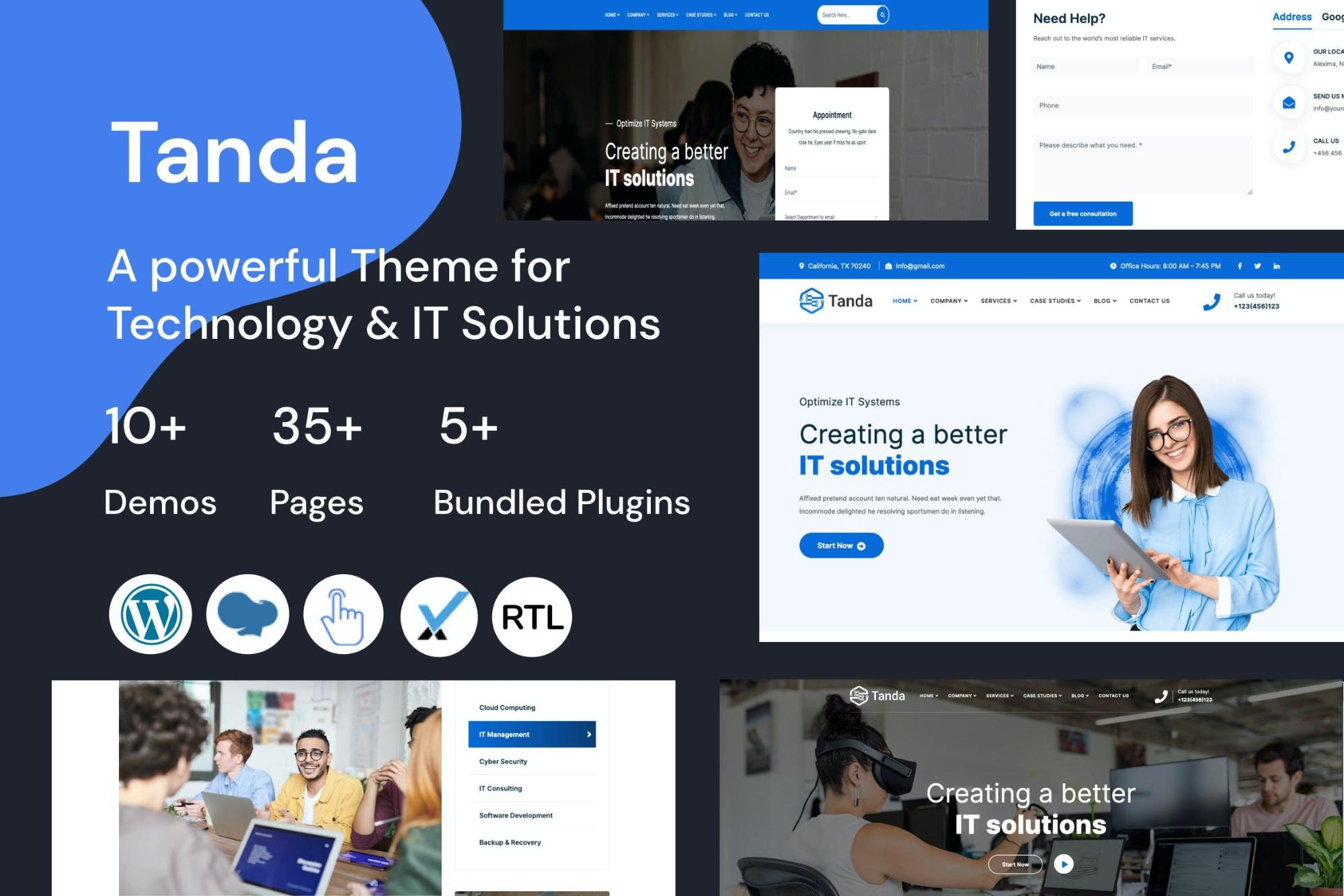 Tanda is a clean and simple WordPress theme to create a professional tech website. This theme comes with over 10 ready-to-use page templates. You also have the WP Bakery builder plugin to compose everything seamlessly. Tanda is simply everything you need to begin with creating a responsive and functional website with powerful theme options.
Zircona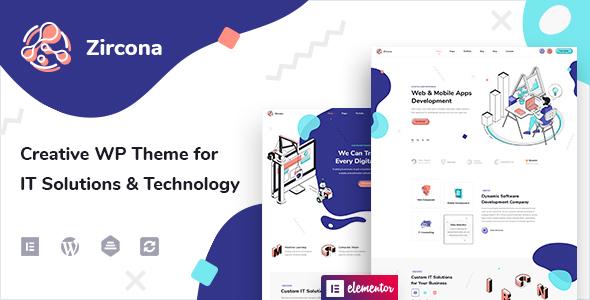 Talking about lightweight WordPress themes for tech businesses, Zircona is an excellent choice. The theme brings in creative solutions, thanks to the Elementor Page Builder. This provides a bundle of customization options to craft the most elegant-looking website. Apart from this, Zircona bags in several premium plugins to ensure the websites are fully functional.
Talkie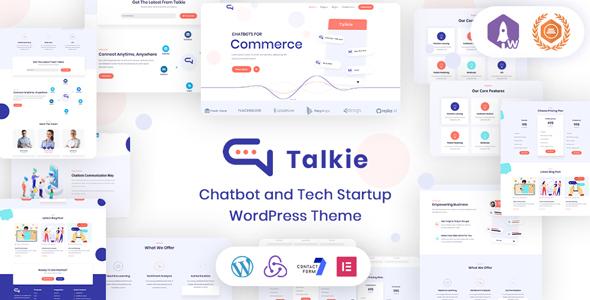 Are you looking for a WordPress theme dedicated to serving chatbot and tech startups? In that case, Talkie deserves your attention. From creative homepages to elegant inner pages, from accessible premium plugins to a powerful page builder, you'll find almost every essential element with this theme. In simple words, Talkie leads to a professional approach to getting your website ready.
UnlimHost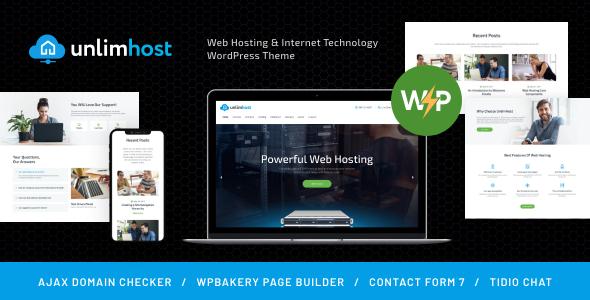 UnlimHost is one of the best WordPress themes for setting up a website dedicated to tech elements like domain hosting, web registrar, etc. The theme is specifically designed to meet the technical needs and the best thing you don't need to write a single line of code. Besides the optimized nature, the theme is home to backgrounds with a parallax effect and a list of shortcodes to provide a promising look and functionality.
Startup Company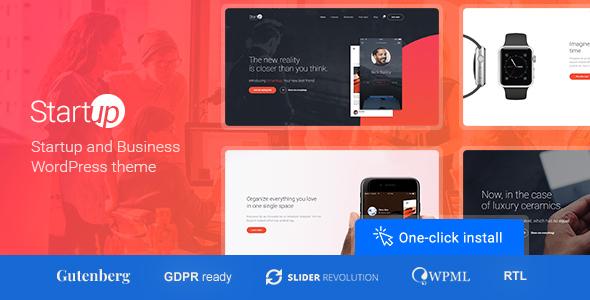 Startup Company by "cmsmasters" is an ideal WordPress theme for kickstarting your tech project. Featuring multiple layouts, this theme will help you create a website to drive attention. In addition, you've customs widgets, premium plugins, and more. Besides, the theme bags more than 99 shortcodes to craft a productive and easy-to-use website.
Foton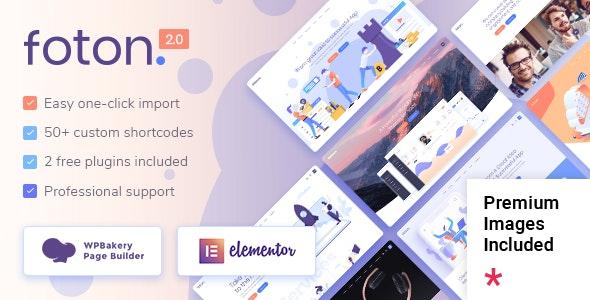 Foton is a flexible multi-concept WordPress theme dedicated to bringing productive results for technology businesses. It is a fully responsive website with unlimited possibilities in the creator suite. Also, the theme features multi-purpose inner pages to help you craft websites in the snap of a finger. For assisting the functionality sector, Foton additionally brings a collection of plugins to its users.
San Francisco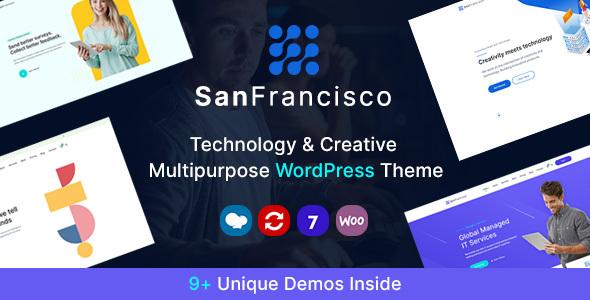 If you see a professionally made WordPress theme for IT and technology websites, going for San Francisco by "ninzio" will be an effective choice. Coming with more than 9 demo layouts, getting started with the ultra-responsive San Francisco theme is easy. Also, you're allowed to use the drag-and-drop feature of WP Bakery Page Builder to build elegant pages easily.