In modern time there is no denying that having details of your property under sale stored in web space is an efficient way of generating leads. Most of us tend to run our eyes through any property virtually before deciding to have a physical look. It is thus crucial to have an online home for your real estate business.
When we talk about crafting a productive online home, getting started with a theme that bags optimized features is vital. With that being said, let us take a look at 17 of the best WordPress themes for real estate agents and agencies.
Best Real Estate WordPress Themes 2021
---
My Home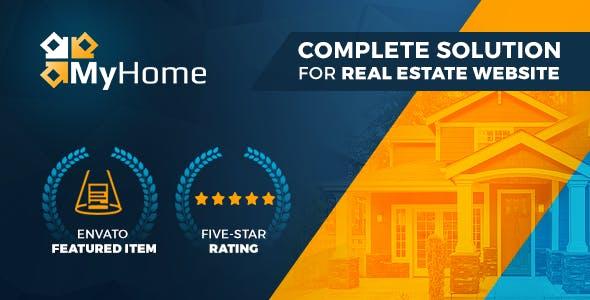 My Home by Tangible Design is hands down one of the best WordPress themes for real estate websites. The RTL ready theme features all the essential elements that a website for online property management must-have. Further, the theme brings in 6 ready-made demos that allow you to craft an online home for your property listings in no time.
Residence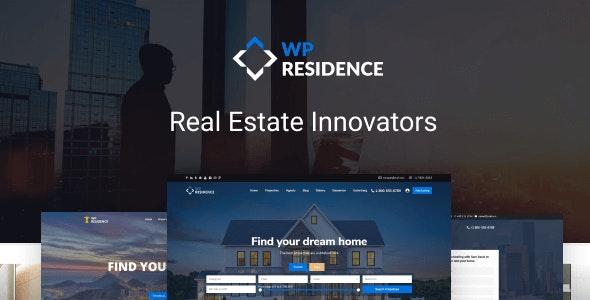 With Residence, you're looking at a premium WordPress theme flexibly designed to meet the needs of real estate websites. The theme comes with more than 400 theme options that are appropriately optimized to create appealing websites. Also, 12 stunningly pre-made demos will help you get your website ready within the snap of a finger.
HomePress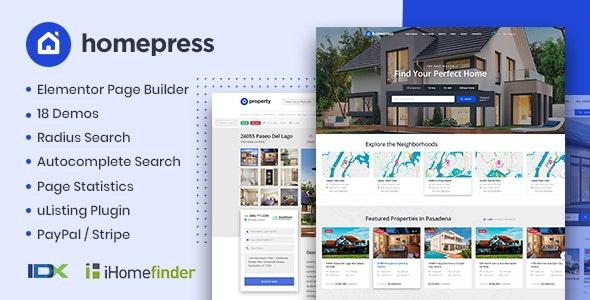 Coming from the home of StylemixThemes, HomePress is a premium WordPress theme for real estate business that features utility elements. This theme can help you create a fantastic website for Real Estate listings and even the marketplace, which is engaging and productive at the same time. In simple words, HomePress is a responsive WordPress theme that bags in all the features you need to set up your first website.
Real Estate 7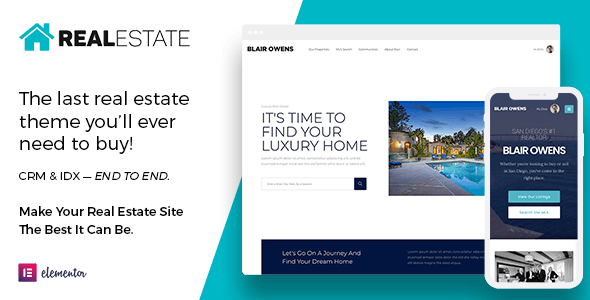 Home to remarkable features, Real Estate 7 is one of the noteworthy WordPress themes for real estate or property listing websites. This theme professionally designed solution for real estate, brokerages, and similar agencies. From Zapier productivity to detailed list analytics, you'll find almost everything you can ever ask for.
Resido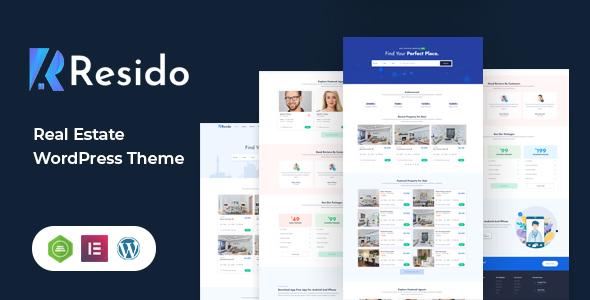 Whether we talk about the premium page builder compatibility or the essential plugin support, Resido by "SmartDataSoft" is an ideal WordPress theme for the real estate business. It is a flexible and innovative theme that doesn't require you to write a single line of code. Besides, it also comes with more than 7 amazingly designed home demos with which you can set up your website in minutes.
Houzez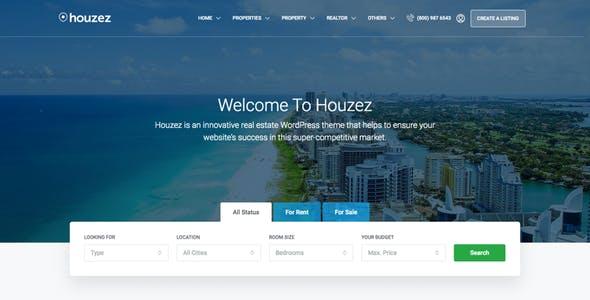 Houzez by "favthemes" sets itself up as one of the most popular WordPress themes for real estate agents and companies thanks to features like the modern search system, analytic generation and more. This theme a super flexible solution to get started with your website in the most engaging way possible.
Home ID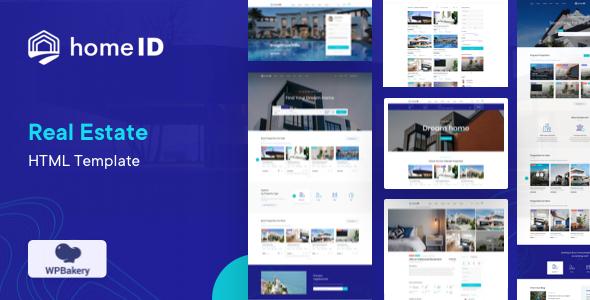 Handcrafted with excellence, Home ID is a WordPress theme for real estate businesses designed to serve productive results. This theme is capable of presenting information about your properties in the most optimized manner, making it easy for any visitor. Home ID bags all the features that are vital for the proper functioning of any real estate website.
WPEstate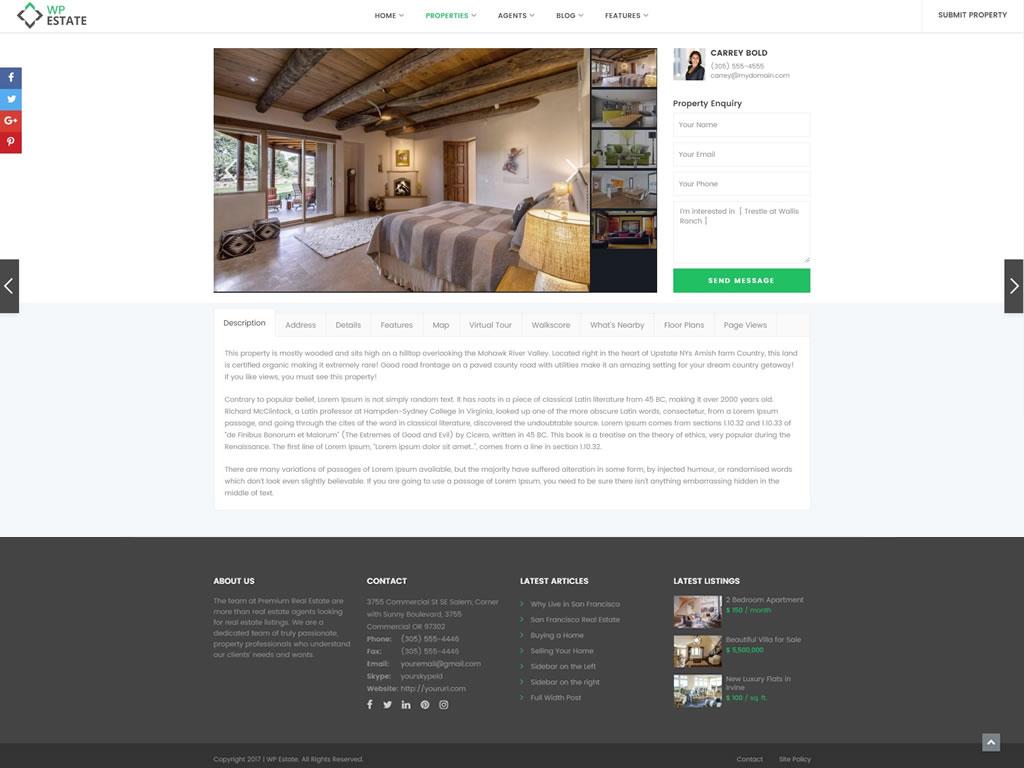 Talking about WP Real Estate, it is genuinely a next level WordPress theme for real estate business scenario. Although designed for independent agents, any individual can use the WP Real Estate theme for building a WordPress website that will allow others to submit their properties. Home to essential features and attractive design, this theme by "WPEstate" brings everything you'll ever need.
Nestin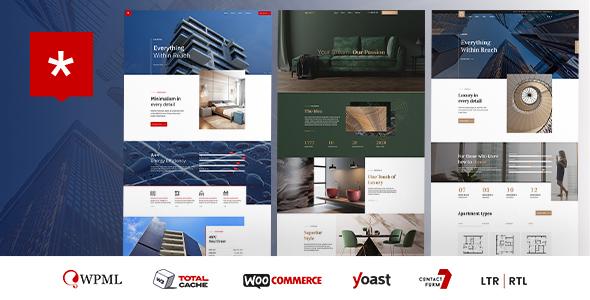 Nestin is an ideal WordPress Theme for real estate business that fits as a perfect solution for property listing. This theme comes with 4 amazingly designed demos that corresponds to something that engage visitors. Further, Nestin is also home to 4 stunning one-page single page designs which are creative and beautiful at the same time.
Zuhas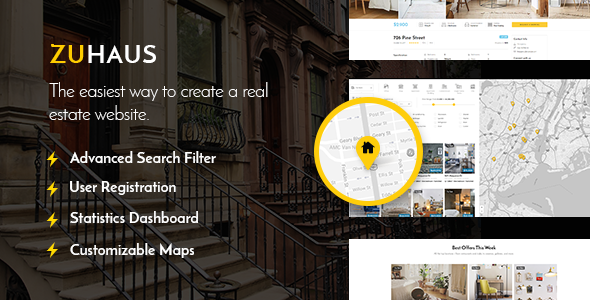 Zuhas is a powerful WordPress theme for real estate agency and similar businesses. It comes with neatly designed layouts for listing your properties most enticingly. Besides the look, 2 premium plugins support that comes for free takes the overall productivity of the theme to a whole new level.
Eiddo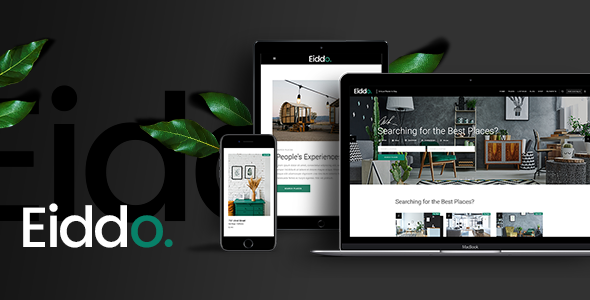 Designed to serve the real estate industry most conveniently, Eiddo is an excellent WordPress theme. The theme is packed with layouts and elements that are productive for any real estate or similar businesses. Eiddo is fully compatible with two of the best real estate plugins, namely iHomeFinder and dsIDXpress plugins which list this theme as a promising option.
Homeo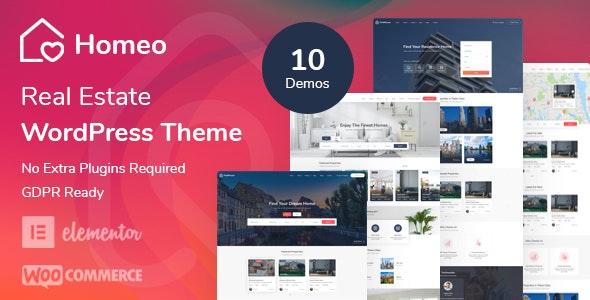 Homeo is yet another excellent WordPress theme for the real estate business. With this theme, you'll be able to manage property listings most flexibly. Featuring more than 10 homepages and over 13 property lists, this theme by Apus is nothing short of a remarkable way to build a productive website.
ZoAcres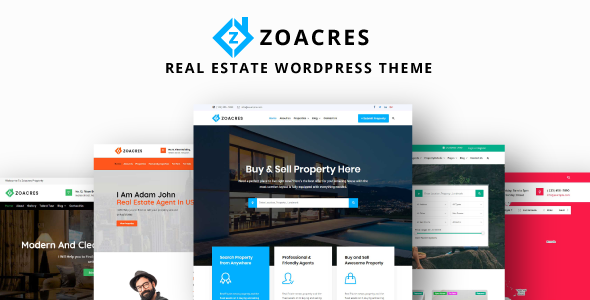 ZoAcres is a WordPress Theme for real estate business that brings in a professional approach to creating an engaging website. Loaded with unique layouts and features plugins, this theme is designed for real estate agents to showcase their property in the most compelling manner. ZoAcres is genuinely a great way to set up your real estate website.
Rentex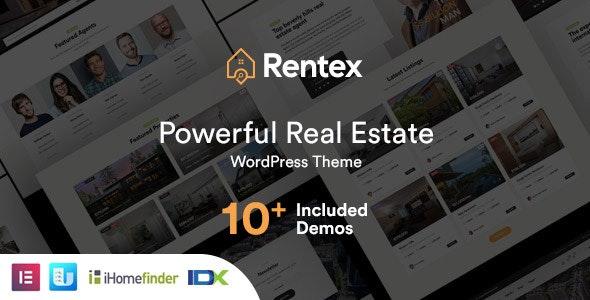 Including over 10 homepage demos with various listing styles and property layouts, Rentex is a compelling WordPress theme for any real estate business. This theme allows you to build a perfect online home for listing properties. Moreover, the theme's compatibility with powerful WordPress plugins, including uListing, iHomeFinder, and dsIDXpress, ensures you don't need to seek any other alternative.
RealitySpace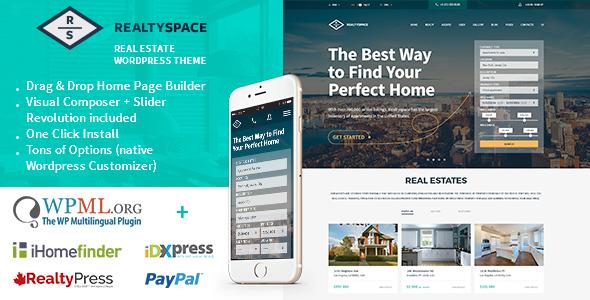 RealitySpace is an outstanding WordPress theme for real estate businesses and agents. It comes with a purpose-oriented design flooded with a heap of features. This theme excellently takes care of managing your properties in the best way possible. Also, thanks to the Visual Composer page builder, you're open to unlimited creative options.
Resideo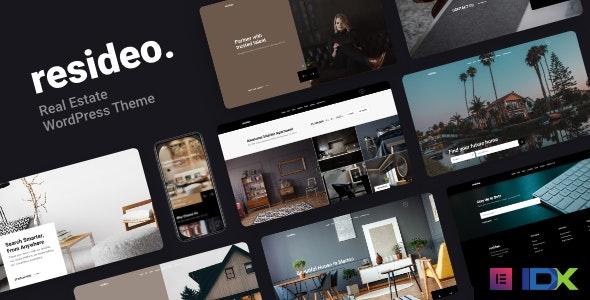 Resideo is a WordPress theme for effectively creating a website for your real estate business. The theme brings in a bag full of powerful features that leaves you with endless opportunities. Resideo is home to beautifully designed layouts and other components that are built to serve productivity.
Beyot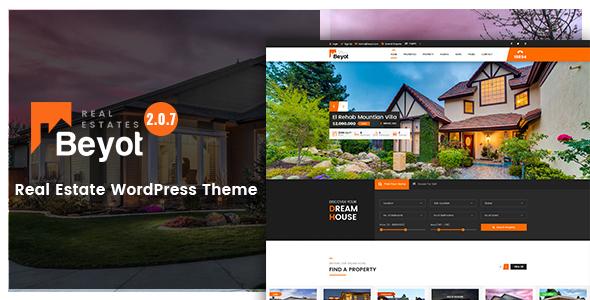 BEYOT by G5Theme is an excellent tool for building your property listing website. It is a premium WordPress theme for real estate businesses with 9 responsive demo layouts to help you get started in no time. Also, you'll find several efficient real estate plugins to make sure your website doesn't miss out on the productivity factor.