Hey! Are you a huntsman or someone who has a great taste for hunting? Were you looking to find effective ways to skyrocket your hunting accessories online store? Well, you simply need the best hunting WordPress theme and build the most promising website.
Home to several features, WordPress is a great platform to boost your business. To take your website to the level of productiveness, you need to get started with an innovative and powerful theme. However, the tough thing is accessing a theme that perfectly fits your business, and nothing is different for the hunting niche. Thankfully, after all the necessary research, I'm here with the 15 best hunting WordPress theme that is built to position your website on the right track.
Best Hunting WordPress Themes 2021
---
Huntor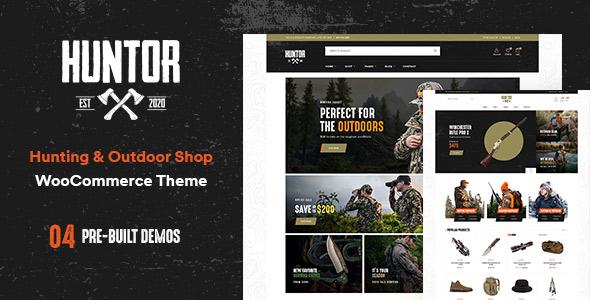 Huntor is a premium hunting WordPress theme that is the ultimate solution for all hunters and hunting equipment sellers. This WooCommerce compatible theme is excellent for setting up an outdoor online shop in WordPress. The theme features more than four beautifully designed homepages dedicated to hunting and related shop activities. In addition, Huntor brings in the Elementor page builder, an excellent drag-drop tool to customize almost anything on your website. In simple words, this theme is a great way to showcase your hunting projects and sell relevant kinds of stuff to huntsman worldwide.
Fishing and Hunting Club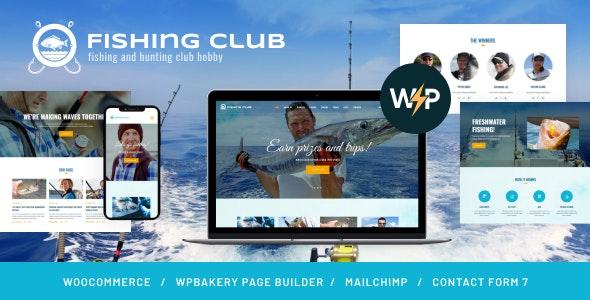 This hunting WordPress theme is for you for all the huntsman out there looking to build a professional online presence. Creating a website with this theme is nicely optimized. Gifted with all the features and elements, including the most popular page builder WP Bakery, you'll never miss an opportunity to come up with a unique website. This fully responsive fishing and hunting theme is also entirely compatible with WooCommerce, ensuring you sell your products in the most promising manner. Further, the theme loads with demos and layouts to create a stunning website in no time.
Fishing and Hunting Hobby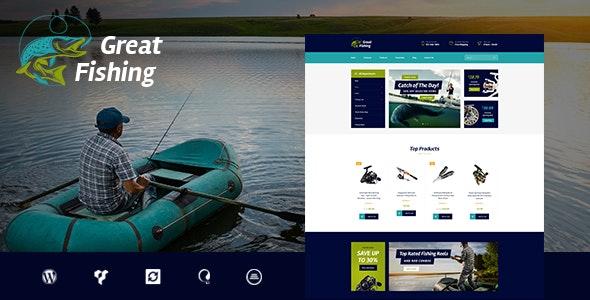 With this Fishing and Hunting WordPress theme, you'll get a fresh, clean, and responsive design to create the most engaging website for your hunting store. Thanks to all the features and elements, this theme is a perfect solution to showcase your fishing and hunting accessories and similar pieces of equipment. Moreover, the theme is ideal if you seek an online presence for various other outdoor activities. From 2 homepages to stunning demos, from a live customizer to a heap of useful plugins, the theme bags all the element you can ever ask for.
Honor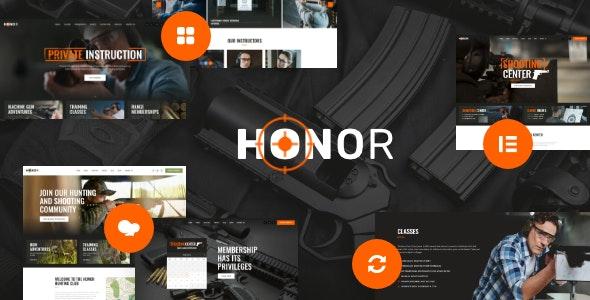 Coming from the home of "AncoraThemes," Honor is a great way to set up your shooting club and a weapon store. It is a powerful and highly responsive hunting WordPress theme with a modern and innovative design. The theme comes with demos and layouts to help you create an attention-grabbing hunting website real quick. Honor is also compatible with a range of premium and efficient plugins to add visual and functional enhancement to your website. The list of elements includes WP Baker, Slider Revolution, Essential Grid, MailChimp and more.
Kingler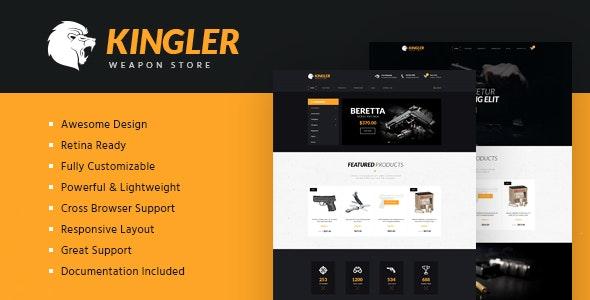 Kingler is another fabulous gun training and hunting WordPress theme. Whether we talk about the next level retina ready design or the pre-made stunning layouts, Kingler is a great way to attract viewers. Besides looks, the theme is well efficient to serve functionality, primarily because of the extensive plugin support, including the likes of WP Bakery, Events Calendar, and more. In case you seek an easy way to create a stunning website, one-click import demos from Kingler needs to have your attention. Besides everything else, this fully functional WooCommerce ready theme is a great way to get started with your online shop.
Tacticool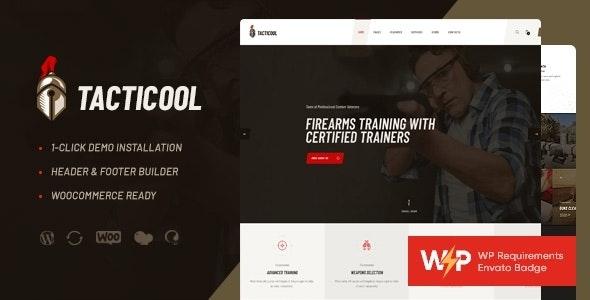 Are you someone looking to sell pieces of equipment for hunting/shooting? If yes, Tacticool is a great way to begin. This is primarily an impressive hunting WordPress theme with WooCommerce compatibility to help you build a professional website that sells. Taking care of the design, Tacticool brings WPBakery Page Builder, blog layouts, pre-designed pages for unlimited creative possibilities. The theme also bags a popular event management plugin with which you can create and manage events with ease. All these and more lists Tacticool as a clean and highly responsive theme which looks and feels great on any device.
Winwood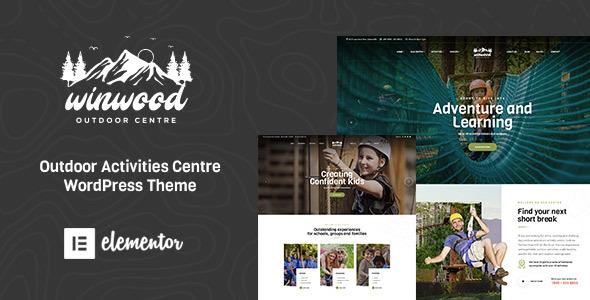 If you're planning to start a kind of business that revolves around outdoor activities that include sports, hunting and more, have a look at Winwood. This highly responsive hunting WordPress theme features a list of handy elements you have been probably wishing for. Feature loaded three demo homepages availability of mega menus makes this SEO ready theme a very efficient option to build quick websites. Winwood also brings Elementor page builder, with effects and animations for its users to customize everything at will and end up creating something that outruns their competitor.
Leatherman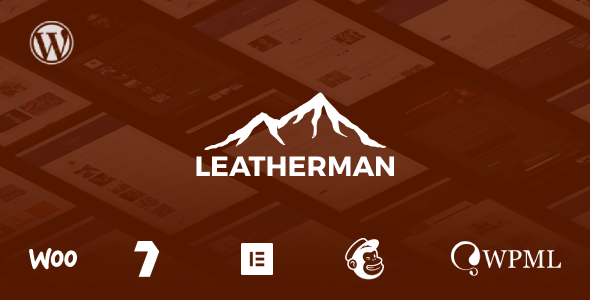 Leatherman by "Stringr" is a professional hunting WordPress theme with responsive and retina ready design. This robust WordPress theme bags popular features to effectively serve the look and functionality section of any website. When we talk about looks, you'll have the Elementor page builder with the live customizer and a bag full of elements helping you craft something that looks visually pleasing. On the other hand, taking care of productivity is seamless thanks to demos, WooCommerce compatibility, and plugin support across the entire theme.
Dullet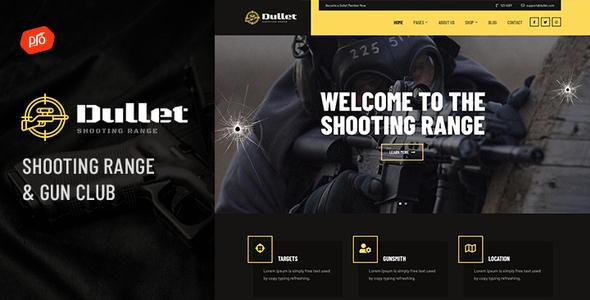 Dullet is an amazing hunting WordPress theme that will help you create stunning websites without writing a single line of code. Flooded with loads of elements, creating a unique website can't get any easier. Dullet is also home to light and dark modes to make sure your visitor have a pleasing experience. Also, the theme is full of animations and exciting effects that can easily engage your visitors. To talk about customization in a detailed manner, you've got the Elementor page builder. Tailoring a visually stunning website will no longer be a hectic thing. The theme is also open to translations and also brings in a healthy feature to introduce blogs.
HUNTER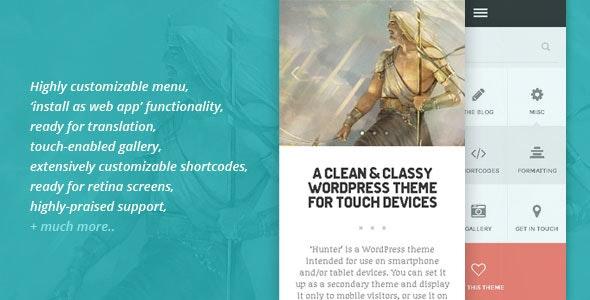 Featuring a beautiful responsive design, 'Hunter' is a WordPress theme designed for all the huntsman out there. The theme bags several features that can transform your website into something amazing really quick. No matter if you're planning to create a flexible blog, portfolios, galleries or something else, HUNTER is like the one-stop destination for website creation of every type. Also included are a ready-to-edit child theme and a list of custom shortcodes. Overall, with HUNTER, get yourself into an amazing responsive theme to create a clean looking website with retina ready graphics.
Bridge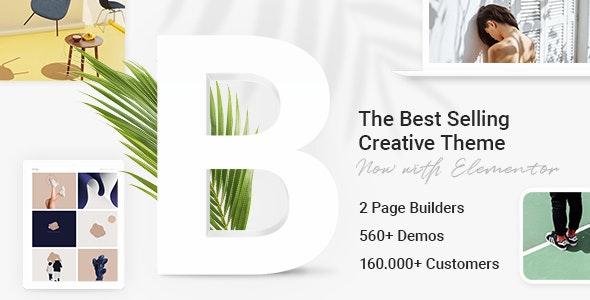 With Bridge, you're looking at a highly responsive multipurpose WordPress theme, which is a perfect solution for crafting the website of any website. All the features and elements that add to the overall functionality list this theme as a versatile option. With that being said, creating a website for the hunting niche is also promising with Bridge. More than 500 demos, around 24 concepts for layouts, sliders, plugins, and everything else about Bridge are just next-level.
BeTheme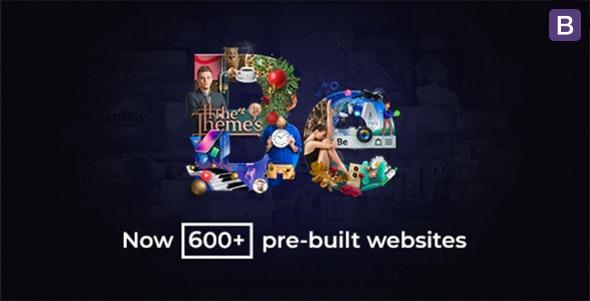 BeTheme is another impressive multipurpose WordPress theme that is efficient enough to build websites for the huntsman. Setting up your professionally designed hunting website, which drives engagement with functionality, is easy with BeTheme. Starting from the grid layouts to the compatible plugins, everything about this theme is great. Also, a vast collection of demo layouts is the best option for anyone who is looking to build a website in minutes. On the contrary, if you're looking to invest more time and build something unique, you'll have the Muffin Builder to save your day.
Essentials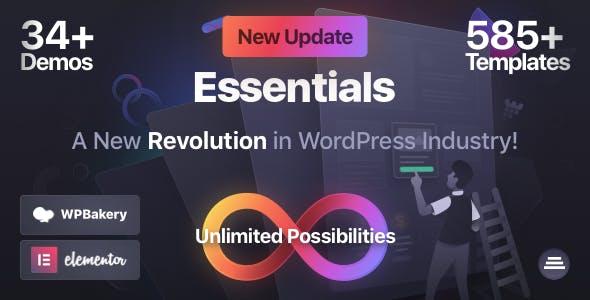 Over seven full demos, 30+ header and footer variations, more than 665 templates, a long list of 70+ premium elements, premium pop-ups, and the list goes on. Essentials is a multipurpose WordPress theme that, by its name, bags all the essential elements to create a website of almost any type and hunting is no exception. One of the most advanced theme, designing a website unparallel and stunning, is pretty straightforward with Essentials. In simple words, everything about this theme perfectly oriented, enabling it to work as a hunting WordPress theme.
Armoury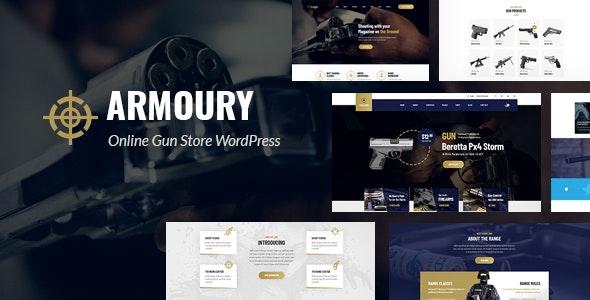 Armoury is a brilliant multipurpose weapon store and hunting WordPress theme, which is majorly ideal for gun and other hunting accessories. This theme is an excellent option for all the individuals carrying a hunting taste to create excellent stores where selling is made easy. Moreover, Armoury is also a great choice for showcasing similar services in the most engaging manner. This highly efficient theme brings a responsive design with the WP Bakery page builder for unlimited creations. Also, with Slider Revolution, the customization options shifts to the next level. Thanks to all the features, creating and managing upcoming events, asking for group memberships and more are appropriately sorted with this WordPress theme by "Theme-Ink."
Stay Wild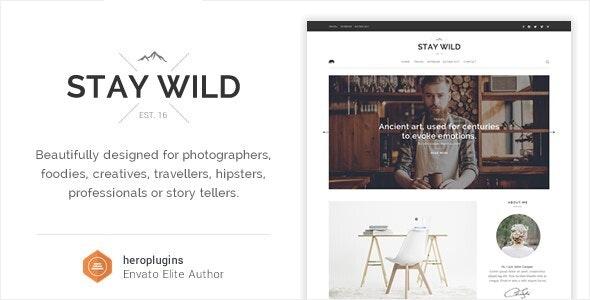 To conclude the list of the best hunting WordPress theme, let us walk through a highly efficient blog option for all the huntsman who loves sharing stories. The theme brings eye-catching blog layouts, varied header styles and a list of promising elements that will allow the storyteller in you to put your experiences in front of viewers in a fascinating manner. Although there are a number of blog theme options, the one feature that qualifies it for a hunting-based website is its compatible nature with WooCommerce. This means that with Stay Wild by "heroplugins," the developers made selling hunting accessories easy.