We've put together the best ecommerce wordpress websites which we hope you love!
The most important thing required before moving along with an online business is to start with an efficient layout, and the e-commerce section is no exception.
However, considering the vast library of options to choose from, getting hold of the best e-commerce WordPress themes can get a bit challenging.
To ease things up, we've compiled a list of the best e-commerce WordPress themes.
Best E-Commerce WordPress Themes
Flatsome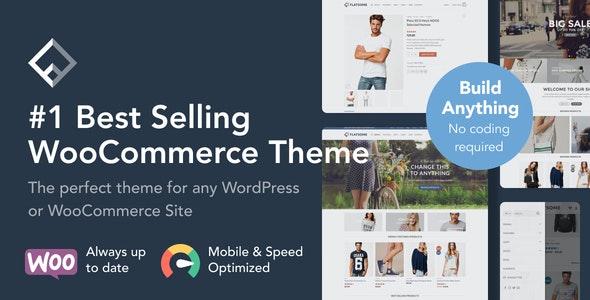 With Flatsome from UX-themes, you're looking at the perfect theme for setting up your fashion store. The theme features a vast library of pre-made elements, page layouts, and designs that sell.
Flatsome comes SEO Optimized and WooCommerce ready out of the box. This will ensure you reach your customers worldwide in the most efficient way.
Porto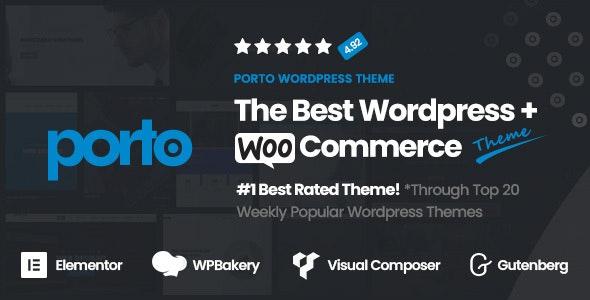 Already compatible with WooCommerce 5.2 and 5.3, Porto is one of the best e-commerce WordPress themes. Whether you're a beginner or a professional, this theme serves as one of the better choices.
Allowing full support for Elementor, Visual Composer, and Gutenberg, Porto will help you craft the best online home for your clothing store.
Shopkeeper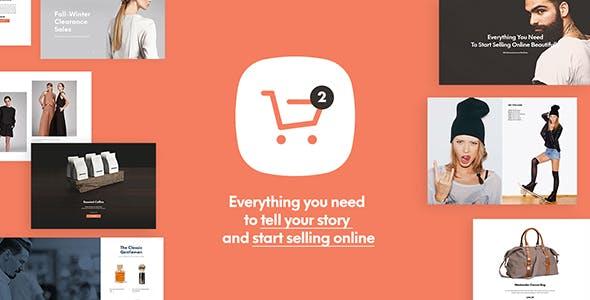 The Shopkeeper theme from "Getbowtied" is a fantastic e-commerce WordPress theme for an online fashion store. Crafted entirely keeping the E-Commerce functionality in mind, this theme helps you design the best platform for showcasing your products.
From coding-free customization to auto-updates, "Shopkeeper" provides everything you need to start reaching potential customers worldwide.
WoodMart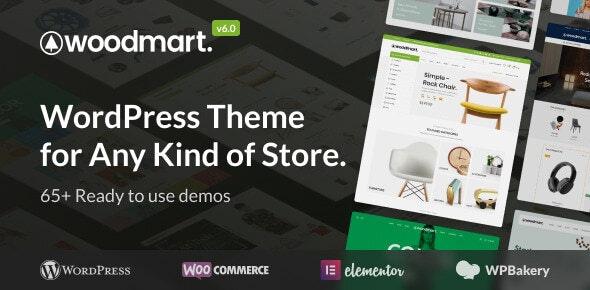 WoodMart is another WooCommerce optimized WordPress theme that is perfect for setting up an online store.
Featuring more than 15 prebuilt homepages and over 45 retina-ready demo layouts that are beautifully designed, the theme from "Xtemos" is a compelling WordPress theme for a fashion store.
XStore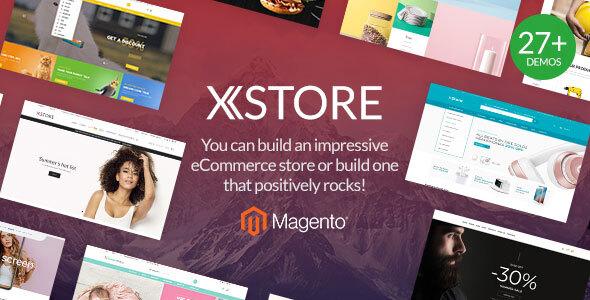 Home to XStore studio, an advanced premium tool for crafting promising webpages, the XStore theme for WordPress is one of the best you've for an online fashion store.
The theme comes with an in-built product page builder that takes the hassle away from creating one for your store. Besides, with XStore, users also get access to the premium plugins that are essential for any e-commerce website.
The Retailer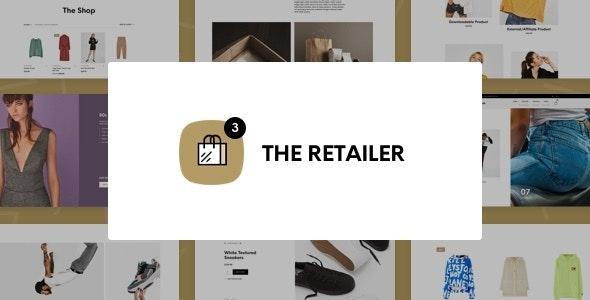 Coming from the home of Getbowtied, "The Retailer" theme for WordPress excellently serves a classic shop design that actually converts. The theme provides users with the freedom to design pages in the desired manner.
With variety, the theme also ensures to serve convenience thanks to its easy setup nature.
Bazar Shop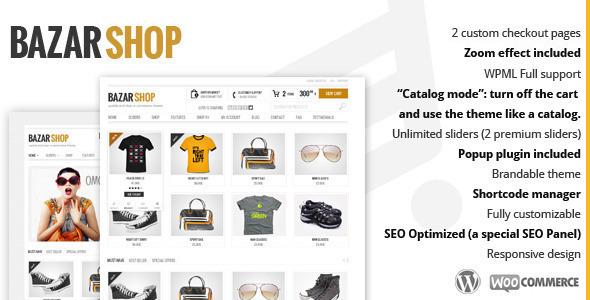 Bazar Shop, a premium WordPress theme for an online store, brings a fresh look with a creative touch.
From the Wishlist feature to the catalog mode, from the products getting zoom-in effect to custom checkout pages, this theme by Sara P provides you with everything you can ask for before setting up an online fashion store.
Savoy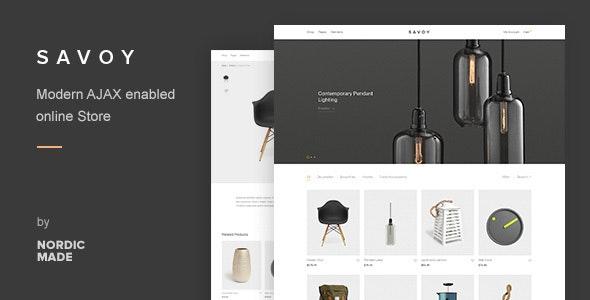 A specially designed e-commerce WordPress theme, crafted to take your customers' shopping experience to a whole new level. This simple to install theme provides you with a fully AJAX-enabled shop with no requirement for additional plugins.
Besides, the already optimized SEO and loading speed make this one of the best WordPress themes for fashion e-commerce stores.
Martfury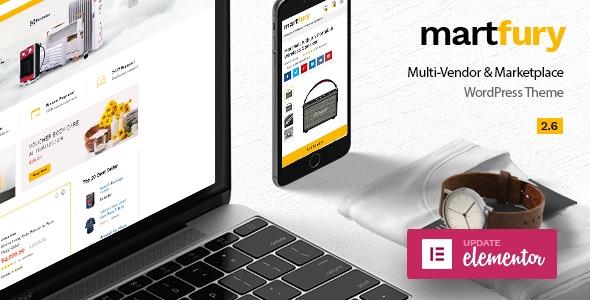 Martfury from "drfury" is a flexible yet modern e-commerce WordPress theme. The fantastic thing about this theme is that it is suitable for single and multi-vendor online stores.
This means, with Martfury, you can convert your fashion store to a global marketplace like Amazon and eBay. Gifted with predefined homepages and next-level page builders, this theme serves the purpose in the most promising manner.
Basel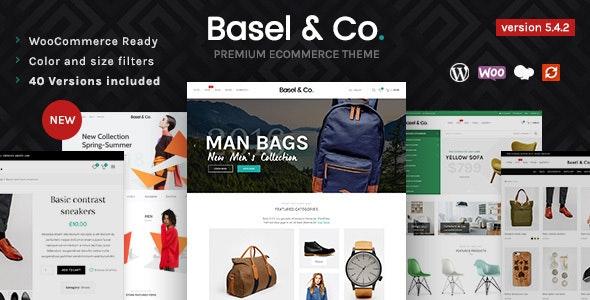 Basel is a professional way of representing your online clothing store. Providing more than 40 demo layouts and several header variations, this WooCommerce ready WordPress theme, ensures you build an online home for your store that drives attention right away.
Besides, it also comes will all the essential plugins that make Basel a perfect choice for a fashion store WordPress theme.
Neighborhood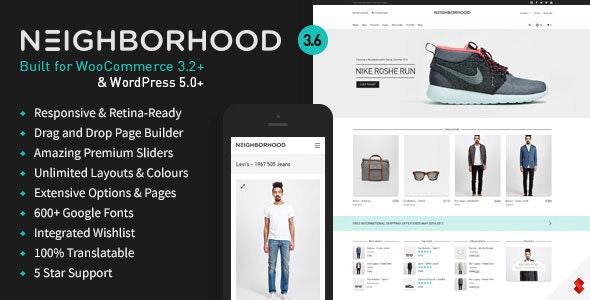 The developers from "Swift ideas" blended elegance with efficiency while bringing in the "Neighborhood" theme. It is an ultimate multipurpose eCommerce theme that brings in limitless possibilities.
Loaded with advanced features that include super-responsive design, retina-ready graphics, efficient builder blocks, 7 custom widgets, shortcode generator, and more, makes "Neighborhood" an excellent WordPress theme for an online clothing store.
Blaszok

Blaszok, a premium WordPress theme developed to meet the purpose of an effective e-commerce website. It is a beautifully designed, easy-to-use theme that allows users full freedom to customize their website in the desired manner.
Although the versatility of the theme makes it suitable for any kind of website, the features embedded make it a perfect choice for an engaging online store.
Ocean WP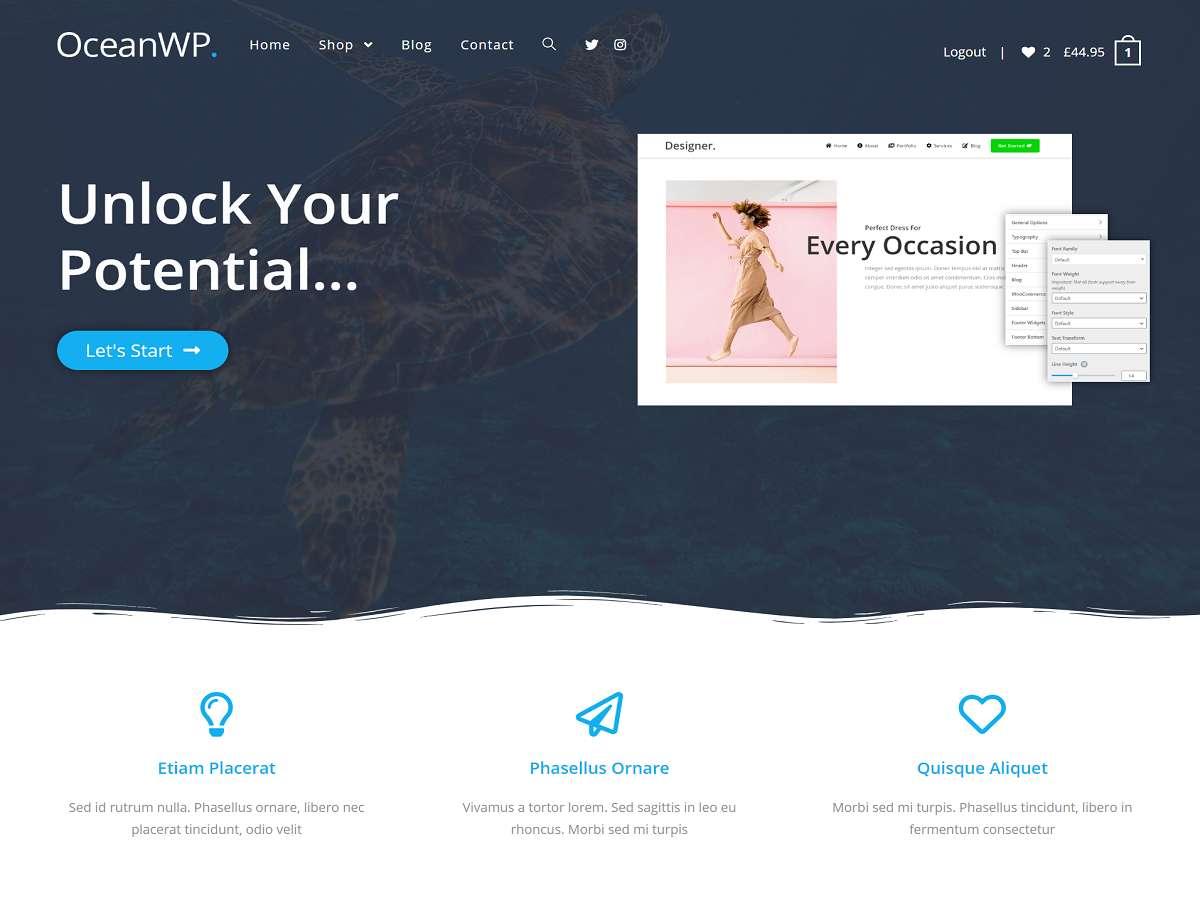 Ocean WP is a multipurpose and one of the best free e-commerce WordPress themes available for setting up your website. The 100% responsiveness and WooCommerce support make this versatile theme a handy solution for building an online store.
So, if you are looking for a free e-commerce WordPress theme, Ocean WP is well able to serve as a great utility.
Zarka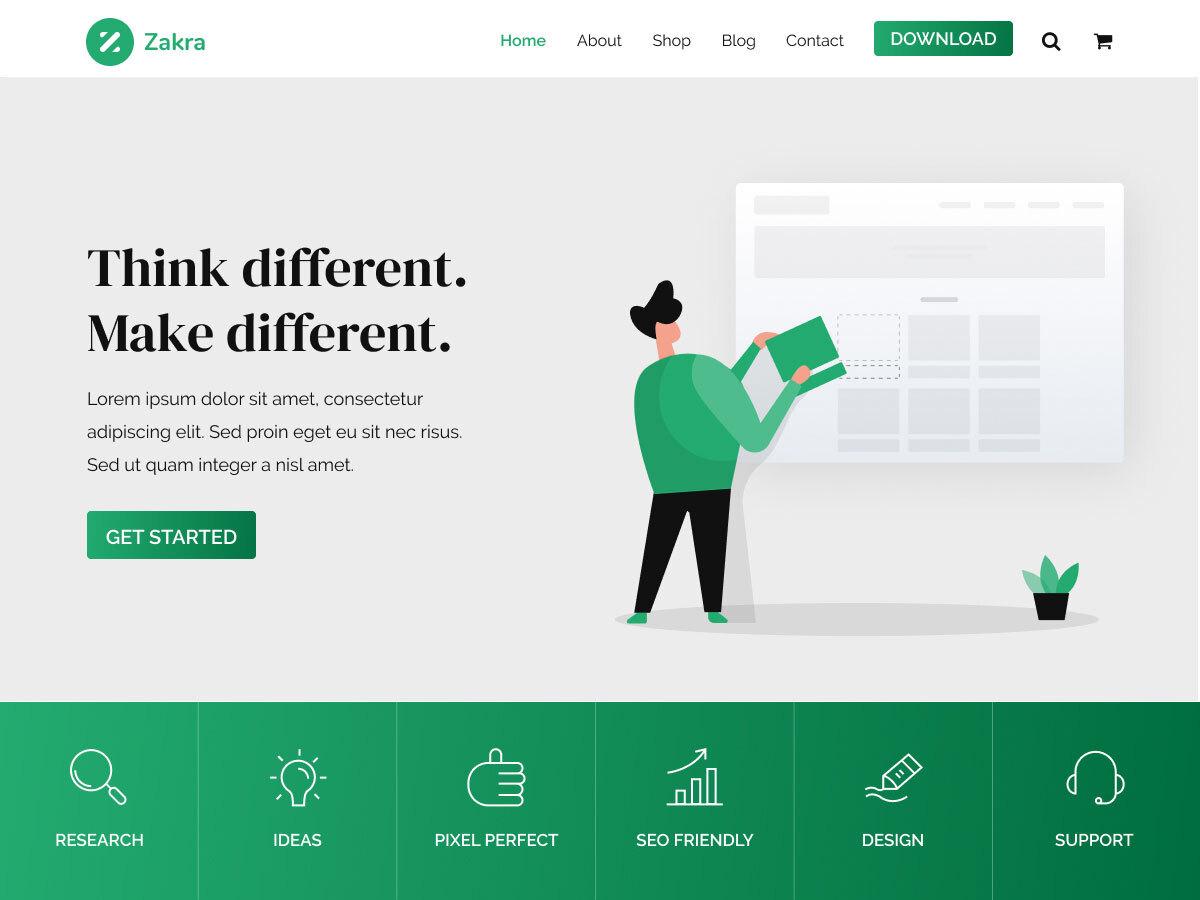 Zarka from ThemeGrill is also a great free e-commerce WordPress theme for a clothing store. The lightweight theme brings in easy to customize options for users.
Moreover, the WooCommerce, Gutenberg compatibility, and AMP-ready nature of this responsive theme make it an excellent choice for showcasing your products worldwide.
Hestia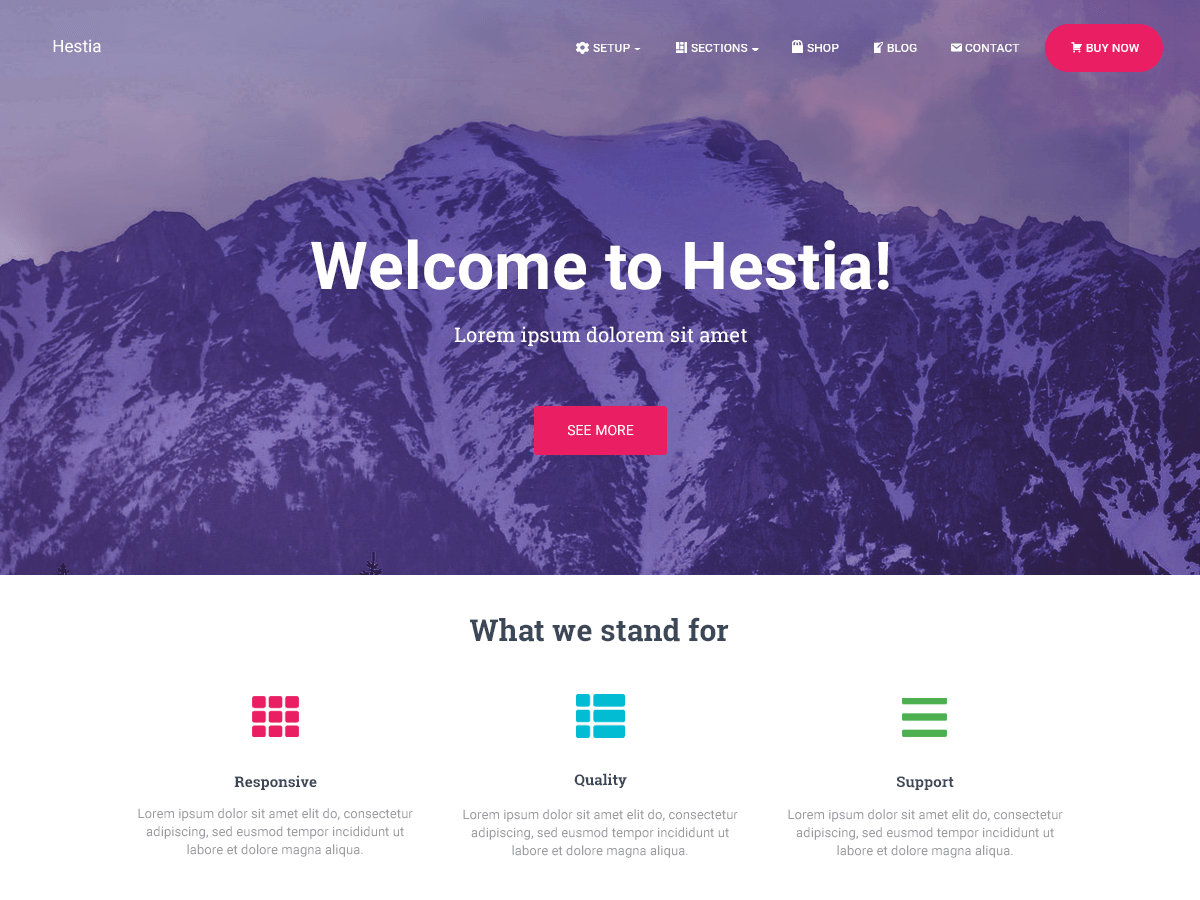 Talking about the best free WordPress themes for e-commerce fashion stores, Hestia is a good choice. This Gutenberg-ready theme that is fully compatible with WooCommerce makes way for an efficient solution in setting up an online store.
Besides, the clean look and 100% responsive nature allow this theme capable of gathering viewer attention right away.
StoreFront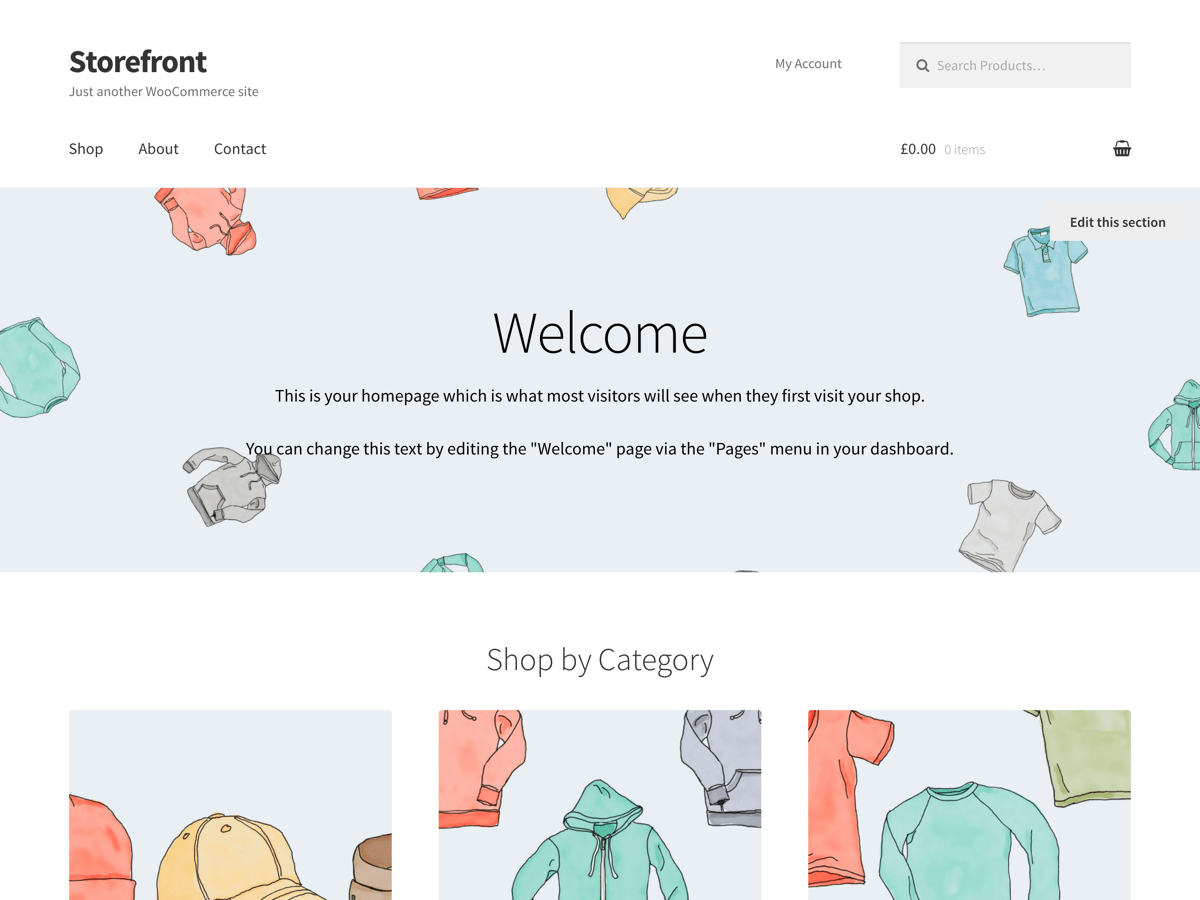 From the creators of WooCommerce, StoreFront can be used to set up an e-commerce website for free. The theme brings in several layouts and varied color options for desirable personalization.
In addition, StoreFront also features multiple widgets. All these make this theme a great choice for anyone looking to start with his/her online store.
That's all… Hope you found a perfect WordPress theme!
This wraps up the list of the best e-commerce WordPress themes available. We've covered both free and premium options that will effectively let you evolve your online store to a whole new level.