Looking for the best consultant website WordPress themes? Imagine running your consultancy business without a website. Sounds a futile way, right? No matter what services you provide, having an online home is essential nowadays. The same goes for consultancy firms. To make sure you end up crafting the most promising website, we're here with the best WordPress themes for any consulting business.
Best WordPress Themes for Consulting Business
---
Avantage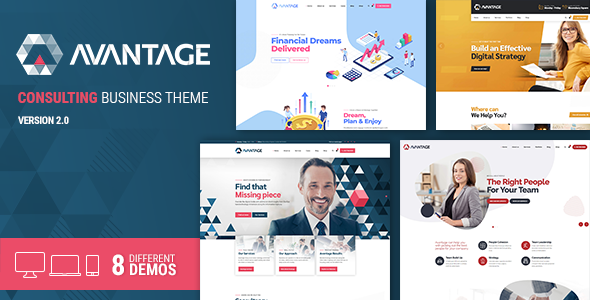 Whether you seek a WordPress theme for marketing consulting or advertising
consulting, "Avantage" by Bold Themes is undoubtedly one of the best
options to have. The theme comes with eight pre-designed demos to meet all
the consulting needs. Besides, you also have the option to customize the
website in the desired manner, thanks to the compatibility with the WP
customizer. In simple words, Avantage, with a clean and functional
feature, is one of the best WordPress themes for consulting businesses.
Consulting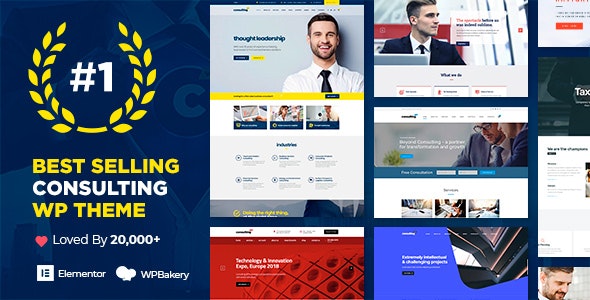 As the name suggests, Consulting is one of the most ideal WordPress themes
to have for spectacularly designing your website. With more than 500 theme
options and 48 demos, you'll never run out of possibilities. The theme
comes with an e-Room feature that will allow you to integrate virtual
meeting platforms. The "Consulting" theme also features a professional
booking system thanks to the compatibility with the Bookit plugin. All
these and more make this premium business consultancy theme an effective
tool for creating consulting websites.
Consulito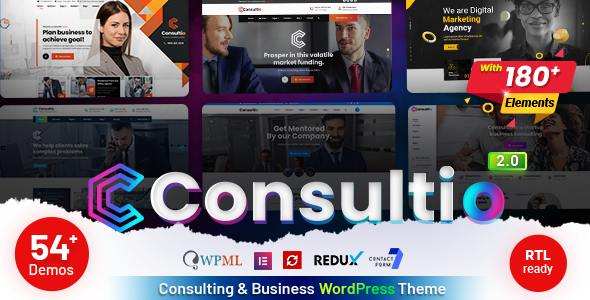 Home to exceptional features, Consulito is one of the best WordPress
themes for consulting business. The theme comes with more than 54
impressive demos that can help you create your website without any hassle.
However, with Gutenberg and Elementor compatibility, you're also allowed
to showcase creativity in unlimited ways. Besides providing looks, this
theme does justice to the functionality with effective elements, including
a robust framework, SEO-ready codes, multiple plugins, and more.
Nifty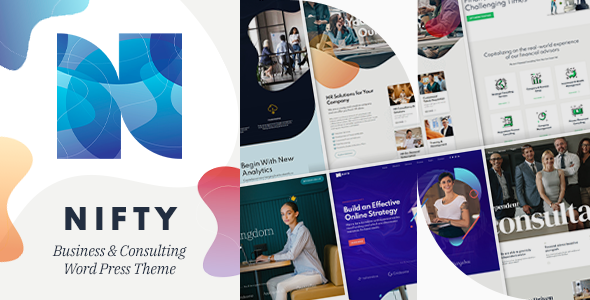 Nifty is a unique WordPress theme for consulting business. Featuring
distinctive home and inner pages with eye-catching transitions, Nifty from
Bold Themes offers fantastic designs for websites. Moreover, this theme is
loaded with elements and premium plugins handy for crafting websites for
consulting firms. Overall, the highly responsive, retina-ready theme is
versatile and effective in serving the prime purpose.
Avante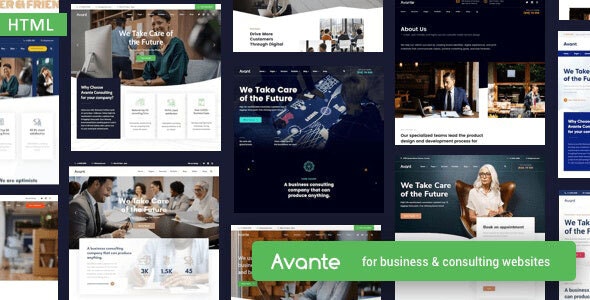 With Avante, you're looking at a responsive WordPress theme designed to
serve consultancy websites effectively. Coming with a vast library of
pre-designed layouts for pages, portfolios, and more, Avante allows you to
set up the most engaging websites in minutes. In addition, the
compatibility with Elementor Page Builder brings in unlimited creative
options. Further, the bag full of plugins makes sure to put Avante as a
professional solution in creating websites for consultancy businesses.
Consultancy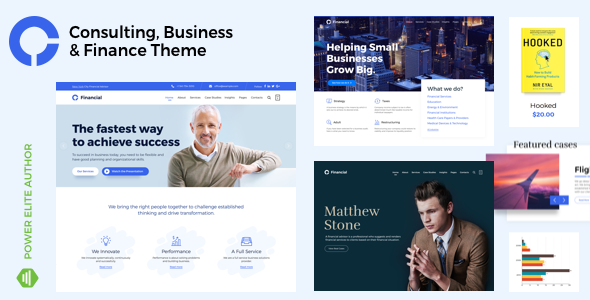 Consultancy is another promising WordPress theme for consulting
businesses. The theme comes with varied header layouts, fonts, and icons.
Consultancy by "Vantam" is home to endless layout possibilities. You also
get access to pre-designed effects and animations that will help enhance
your website's overall look and feel. From premium plugins to a vast
library of icons, layouts, and stock images, the theme brings in every
element you can ask to create an elegant and fully functional website.
Handel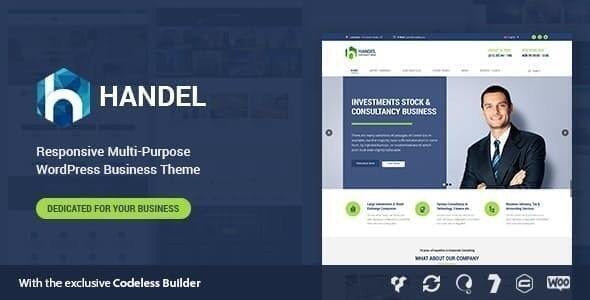 Designed specifically to meet the requirements of business websites,
Handel by "code-less" is a fantastic WordPress theme for consulting firms.
The theme sees more than 200 elegant content block templates for creating
attention-grabbing website pages. Besides, the theme is also integrated
with premium plugins like Visual Composer, Layer Slider, WooCommerce, and
more that can help you create a stunning website for effectively running
your consulting business.
Finance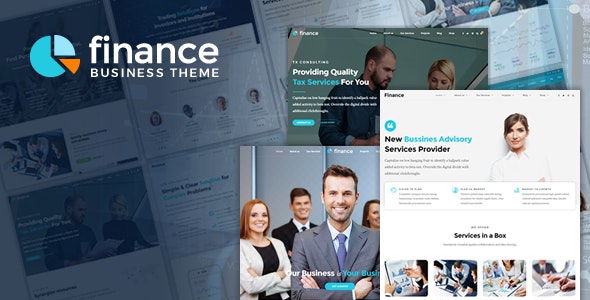 Coming with a multipurpose business theme, Finance is an ideal tool for
building a promising website. The theme brings in layouts and icons to
meet the purpose of any business and its goal. WP Customizer also powers
Finance by BoldThemes to ensure users build their websites in the desired
manner. Apart from custom friendly nature, this WordPress theme packs all
the features essential for any consulting business.
Reobiz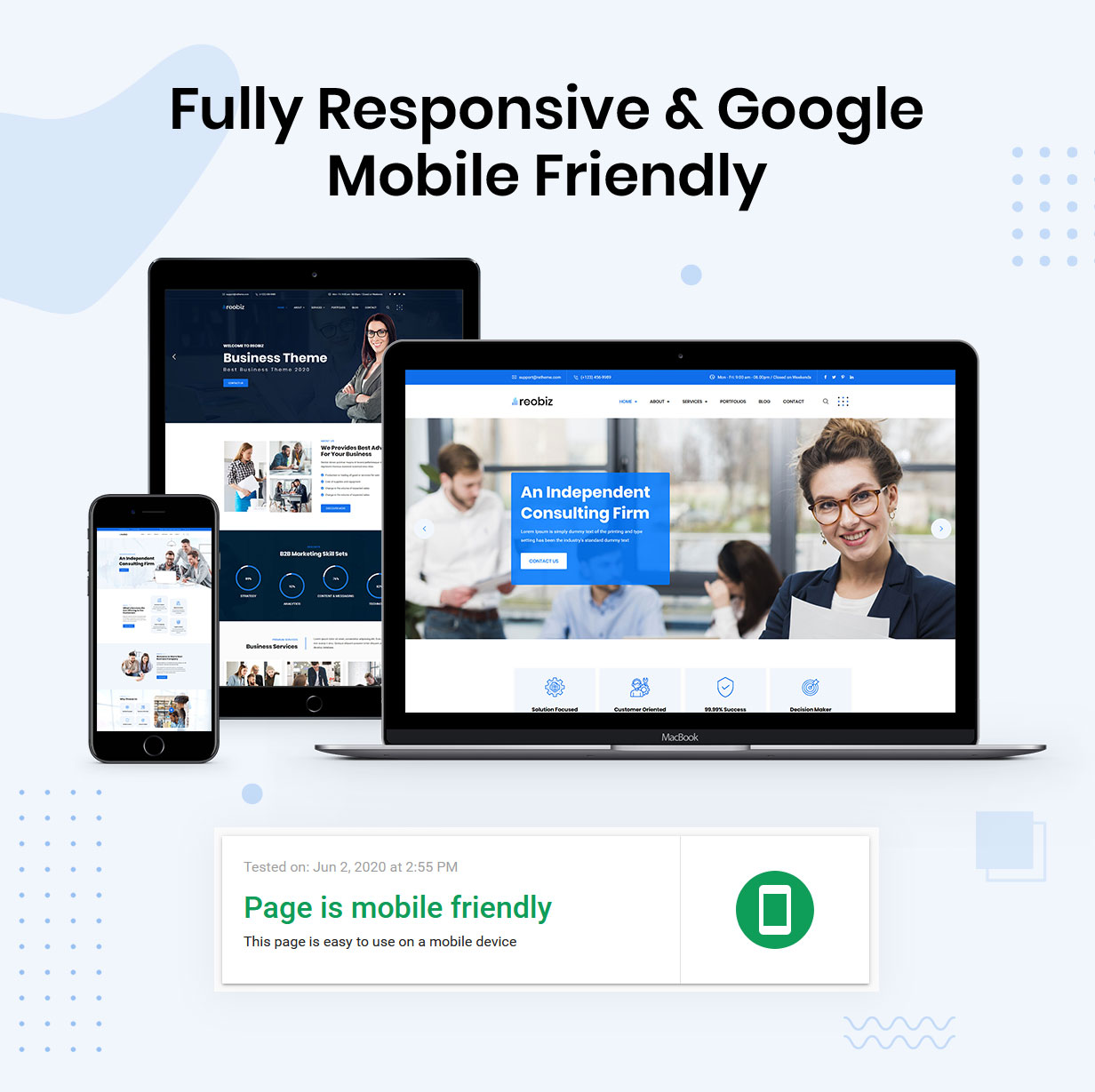 Reobiz is an all-around, professional, and handy consulting WordPress
theme. With 34 demo homepages, of which 18 are multi-pages, and 16
correspond to a single page layout, building a website with Reobiz is
quick, in the snap of a finger. Featuring one of the most popular page
builders, Elementor, this theme opens up unlimited crafting possibilities.
The theme is also compatible with several premium plugins with which
you'll be able to blend functionality in your website with a creative
touch.
Intime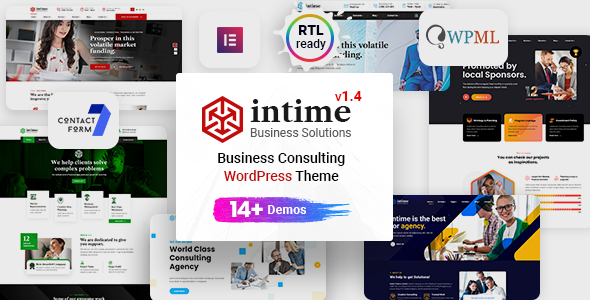 Intime by Case-Themes is an excellently built WordPress theme for
consulting business. It is a professionally built website theme to produce
impressive, responsive, and SEO-friendly websites for your consulting
firm. Intime WordPress theme can be easily customized with the help of
drag and drop Elementor Page Builder as per your need.
Adri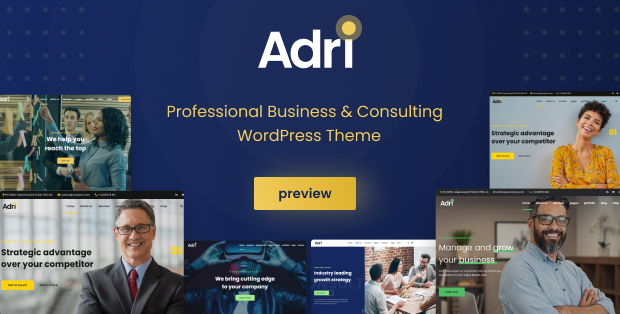 Coming from the home of "Adjethemes," Adri is a clean and modern WordPress
theme for consulting business. The theme, with high-end features, can be
used to set up an effective online home for your consulting business
website. With the Adri theme, you get all pages optimized to produce
positive results in a fast and straightforward way.
Zohar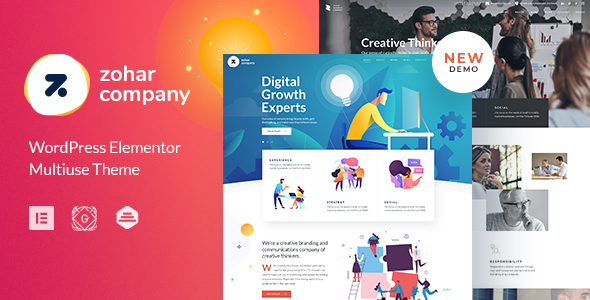 Zohar is a fully responsive, Elementor based WordPress theme for
consulting businesses. The theme is super flexible and brings in a clean
interface. This theme is perfect for both beginners and advanced users.
This theme is built optimized with Gutenberg and other premium plugins to
provide you with a seamless website-building experience.
Consultive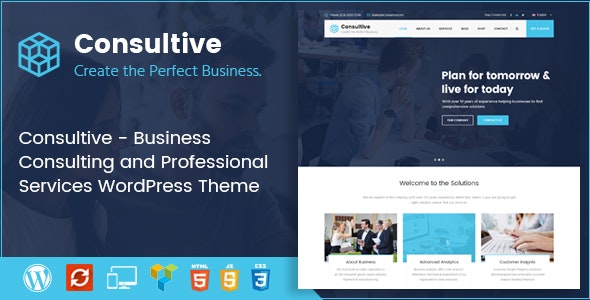 Consultive by ThemeKalia represents the perfect finance and consulting
WordPress theme. Consultive features King Composer Pro, a premium
drag-and-drop builder for seamlessly designing your website. Further, the
fluid responsive theme is SEO-ready and brings in all the elements
required for any professional consulting website.
Bizconmy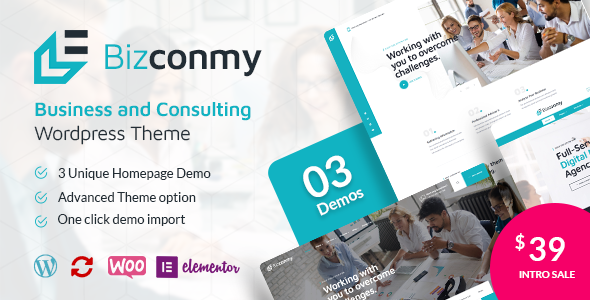 Bizconmy is a WordPress theme designed to meet consulting website building
effectively. It is a perfect platform for beginners to create an elegant
website for their consultant business. This is a versatile theme, which is
highly responsive. The theme promises to come with plugin support, built
layouts, and other features to satisfy all business needs.
Consult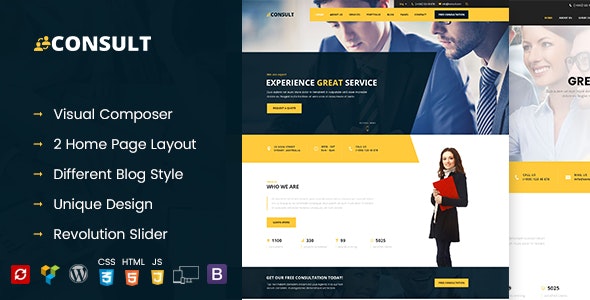 Suppose you're a business expert looking to have a website for presenting
all types of effective consultation. In that case, Consult by TeameBiT is
one of the best consultant WordPress themes to get started with. Coming
with a ready-to-use Visual composer and other essential plugins, this
retina-ready theme ensures you showcase your creativity in a hassle-free
manner.
That's all… Hope you found a perfect WordPress theme!
This wraps up this edition of the best themes for consulting businesses. We've listed the most functional WordPress themes, which hold the ability to help you build an elegant and engaging website.