See our list of stunning mobile app WordPress themes to help you showcase your apps in style. Well then, you're just at the right place. With so many options to choose from, selecting the best one can get a bit complicated. Thus, we've created a list of 12+ free and premium WordPress themes that can help you reach viewers worldwide in the most enticing manner.
Best WordPress Themes for Mobile Apps & Software
---
Stratus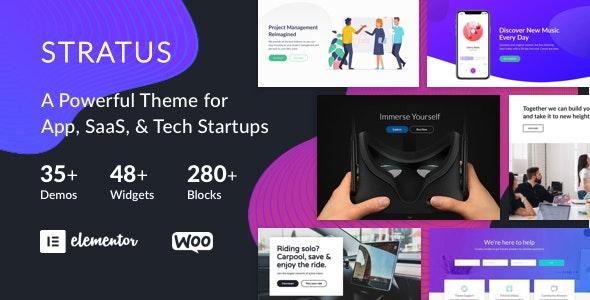 Coming from the home of Themovation, Stratus is one of the best WordPress
themes for Mobile Apps and Software showcasing. With more than 230
customizable layout blocks, Stratus allows the freedom to showcase your
mobile apps in the most promising and elegant manner. Besides, it also
comes with one of the leading page builders to immerse yourself in
unlimited design options.
Saasland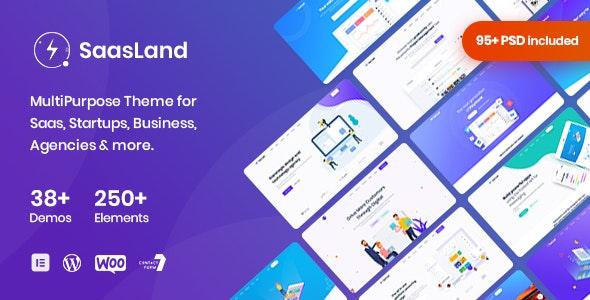 Saasland is an efficient WordPress theme for Mobile apps and software with
a clean yet modern design. The Robust UX that this theme brings in ensures
to leave viewers with a solid user experience. Loaded with tons of
features that include multilingual support, Gutenberg and WooCommerce
compatibility, 250+ ready-to-use elements, and more, Saasland helps the
user create a dynamic website in no time.
Agile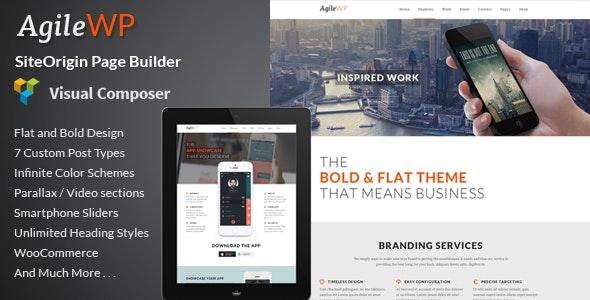 Featuring a clean and stunning design, Agile from LiveMesh is a great way
to represent any mobile app website. This theme supports two of the most
popular page builders for WordPress, namely SiteOrigin and Visual
Composer, with more than 40 and 50 custom elements from respective site
builders. This will enable you to configure your WordPress website and
compellingly showcase your desired mobile apps.
Foton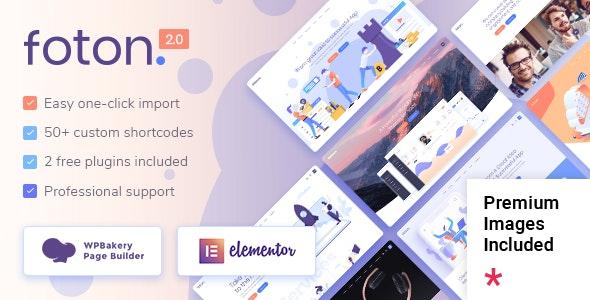 Foton from Mikado-Themes is a Tech-based theme with tons of features.
Installing Foton will provide you with everything you will require to set
up an engaging website for mobile apps and software. Loaded with advanced
features, this theme brings responsive and adaptable templates for users
to design their websites. This ensures effective showcasing of apps and
software across various devices.
APPLAY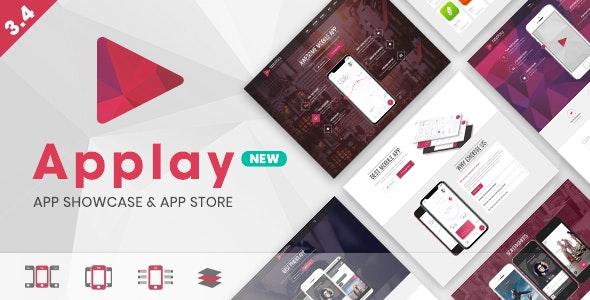 Although it comes with features to effectively fit in multiple purposes,
APPLAY is among the best WordPress themes for mobile app and software
showcasing. Thanks to the excellent theme options, users have unlimited
possibilities for engagingly display the software and apps to viewers
worldwide. Interactive features sliders, retina-ready graphics, multiple
showcase styles, and more will take your mobile app store to a whole new
level.
Pursuit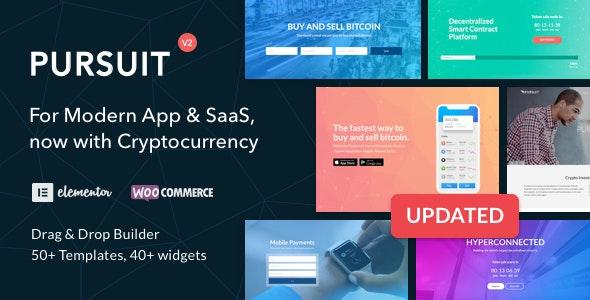 With more than 40 Widgets and over 25 Page templates, Pursuit from
Themovation is an effortless solution designed for mobile app and software
startups. Besides all the essential elements, this theme also features
high-end templates for digital wallets and digital currency exchanges,
making it an ultimate solution for tech enthusiasts.
Appdev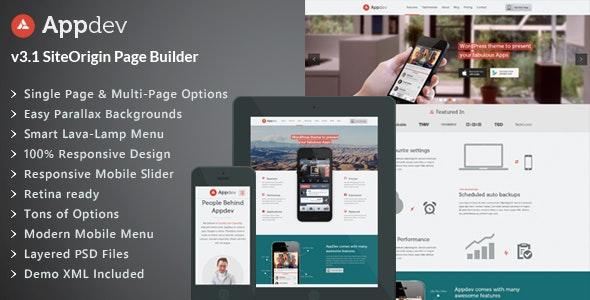 Home to unique features like smart tracking lava lamp menu, responsive
mobile slider, manageable parallax sections, and more, Appdev is a perfect
one-page WordPress theme for mobile app showcasing. Supporting over 35
customer page builder widgets, this retina-ready theme also makes it easy
for users to craft a visually alluring website. In simple words,
everything about 'Appdev" is engineered to help you build a site that can
act as a perfect platform for iOS or Android apps.
TheSaaS X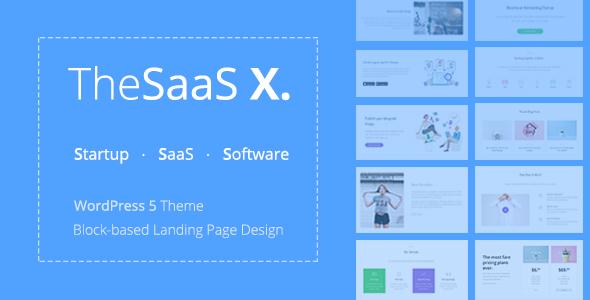 TheSaaS X is another fantastic WordPress theme for developers to showcase
their mobile apps. The theme comes with more than 100 block templates for
effectively dealing with every aspect of your website. Moreover, the theme
features a visual page builder, allowing users to develop the best website
for showcasing the developed apps for varied mobile devices. 
Milu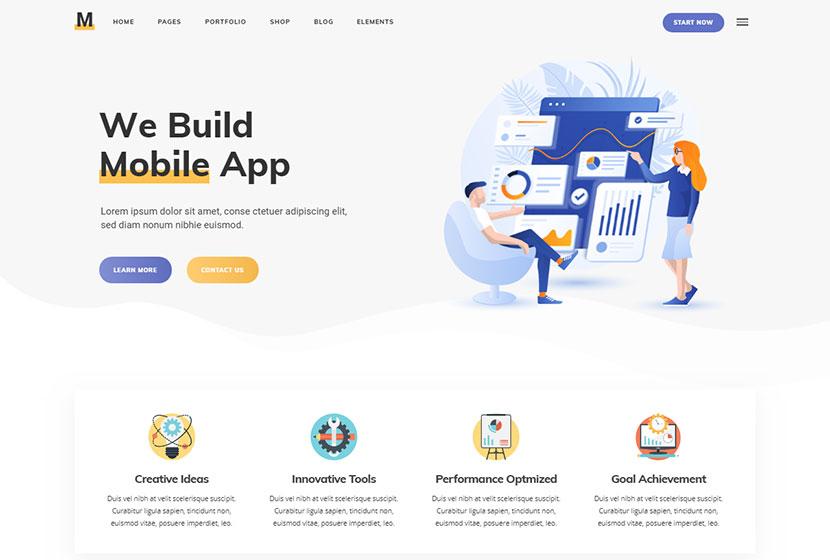 Milu brings in an all-in-one page responsive theme for mobile apps and
software websites. Gifted with premium plugins like WP Bakery, Revolution
Slider, and more, this theme from Wolf-Themes is a great way to bring
drive viewers' attention from all around the world.
Misma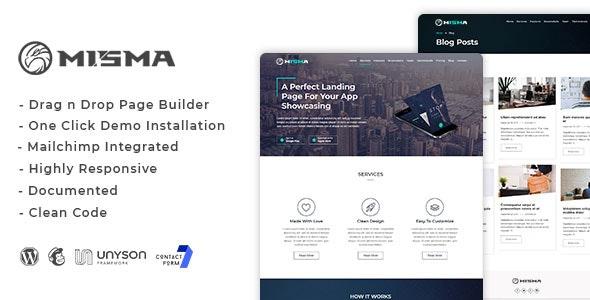 A lightweight and responsive WordPress theme designed to showcase mobile
apps effectively. Coming from the home of Markup themes, Misma provides a
unique, pixel-perfect design to engage viewers right away. Home to
multiple features like drag and drop builder, code quality, and even mail
chimp integration, this theme can serve as an excellent platform to start
with.
BB Mobile Application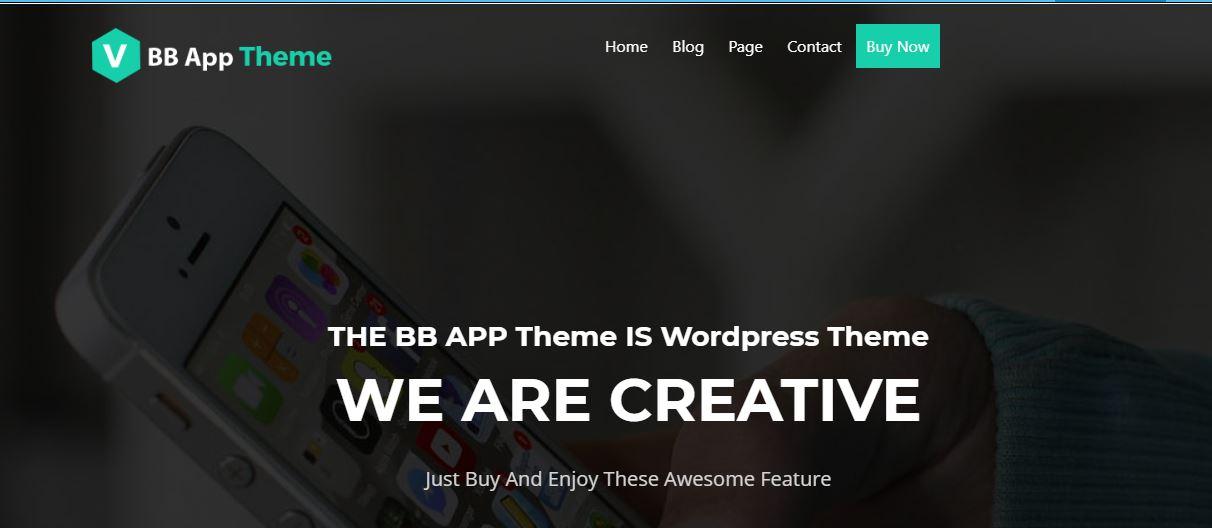 The BB Mobile Application is a free WordPress theme for mobile apps and
software showcasing. From easy access to the clean user interface, this
theme is a perfect free solution for any developer looking to put his/her
apps to the viewers worldwide in the most promising way. BB Mobile
Application also comes with secure and clean code to ensure faster
browsing.
App Landing Page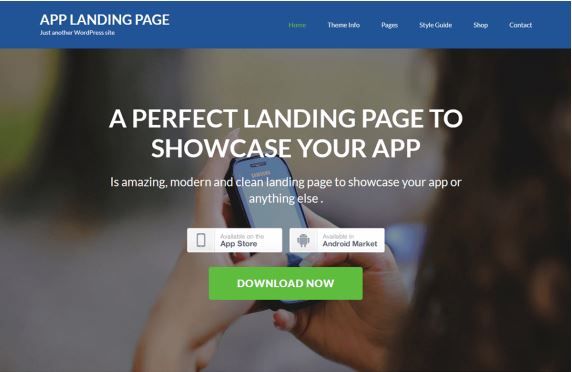 As the name suggests, the App Landing Page is a free WordPress theme
excellent to showcase Android or iOS apps most appealingly. Flooded with
several essential features, this theme ensures you reach you have your
apps listed in an elegant manner. Simply speaking, this theme is a free
delight for developers and bloggers who are looking to drive long term
traffic to their mobile app and software website.
Arya Multipurpose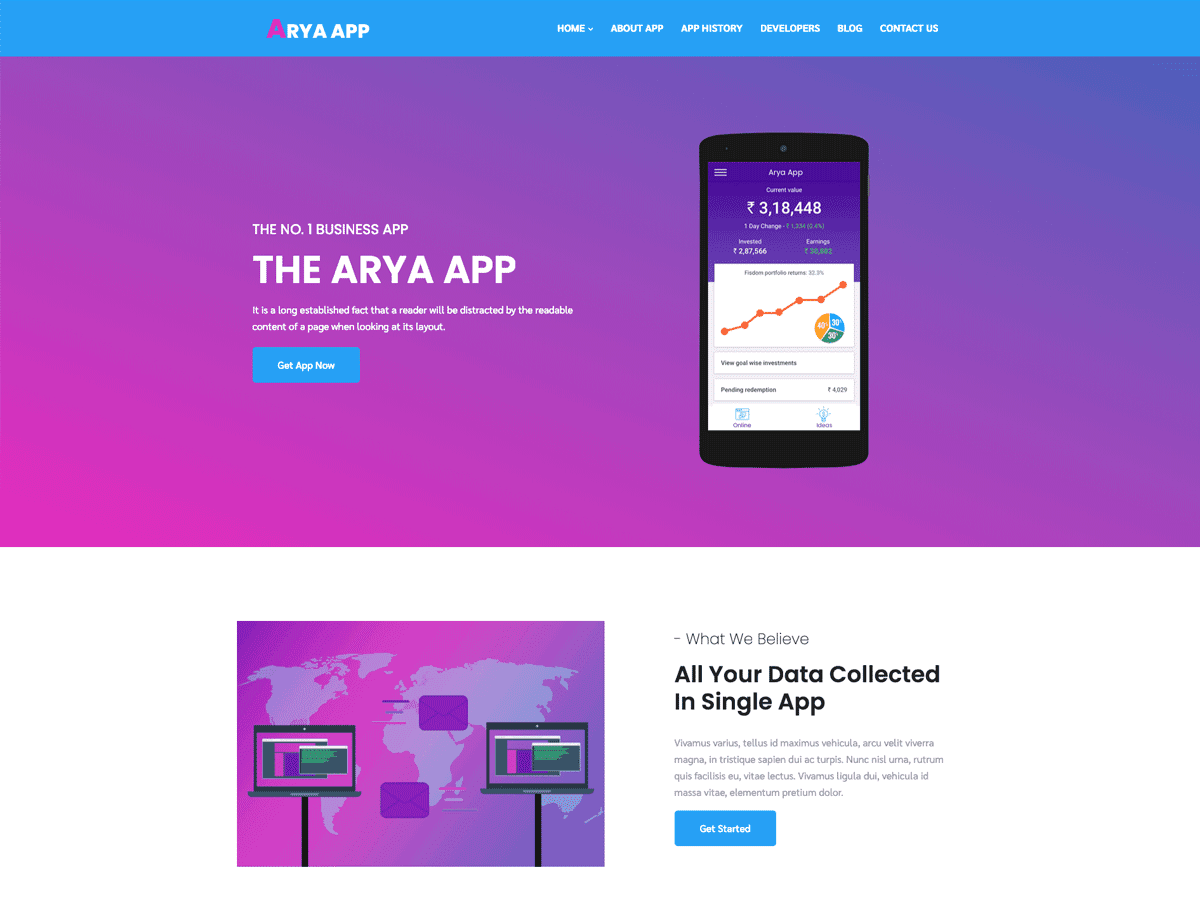 A multipurpose theme from EverestThemes, Arya Multipurpose, is one of the
best free WordPress themes for mobile apps. It provides you with a clean
and optimized layout for efficient performance. Compatible with Elementor
as a page builder, this theme offer user the freedom to customize
everything in real-time. Arya multipurpose is a free way to flawlessly
bring your apps to notice of the entire world.
Multi Mobile App
The Multi Mobile App is a popular free WordPress theme for showcasing
mobile apps. The theme comes with a range of excellent customization
options allowing users to craft the most engaging website. Besides, the
theme is home to various features like high responsiveness, safe and clean
code, Bootstrap, CTA, and more, making it an excellent choice for dealing
with multiple purposes effectively.
That's all… Hope you found a perfect WordPress theme!
Here, we've compiled the list of 12+ Best WordPress themes for Mobile Apps and Software showcasing. These are suitable for building engaging Mobile App websites. Make sure to let us know which one you're going to try out first.